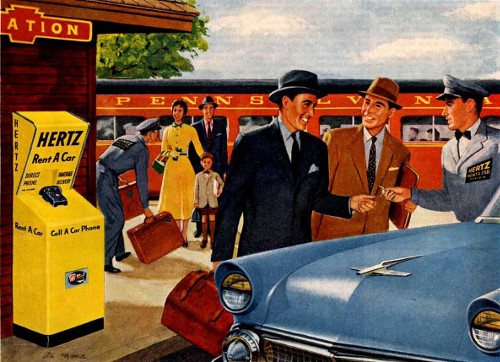 Renting a car can be a fairly simple process — at least at first. Go online to a rental car website, fill out your information, and click "Reserve." But when you get up to the rental car counter and start filling out the paperwork to pick up your vehicle, things can start to get confusing. The counter agent throws out a bunch of options and extras and you're not sure what to say yes to and what to turn down. Oftentimes you walk away chagrined that you signed up for too much or worried that you're not fully covered should something go awry. And when you get your final bill, there can be fees and penalties tacked on that you didn't see coming. To understand exactly what you're getting yourself into so you can avoid all that added stress, we offer the following tips for making the car rental process as headache-free as possible.
Starting with the Basics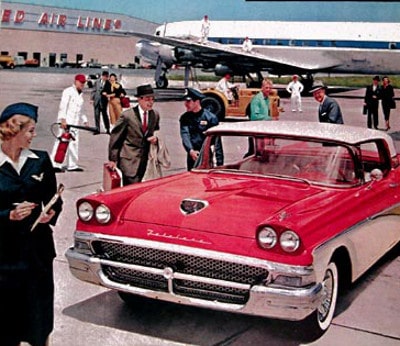 Stick with reputable, well-known companies. When doing a search for rental cars, you'll mostly come across the same 7-10 companies. There are smaller outfits out there, but stick with these big ones. They almost all have reputable services. Read Zagat's 2012 report for more details on the different levels of customer service each company offers, and in general, go with one of these well-known brands:
Advantage
Alamo
Avis
Budget
Dollar
Enterprise

Hertz

National
Every company/state is different. The first thing to know is that states and companies all have different laws and policies. Many of the tips listed below can't necessarily be applied across the board. You'll have to call some places and do your homework to get the specifics, so just know that right off the bat.
Age matters. First things first, there are age limits to rental cars. If you're 16 and just got your license and want to take a crazy road trip across the country, you'll have to do so in your own beater. It varies from state and state and by car rental company, but generally you have to be 21 to rent a car. Know, however, that if you're between 21-24, it'll be a lot pricier. Car companies go on statistics, and folks in that age group get in a lot more accidents. When you hit 25, you're eligible for the standard rates that everyone else gets. This applies to the other end of the spectrum as well; rental companies will either jack up prices or not rent to folks over 70 or 75 years old.
Booking the Rental
Shop around. Rates fluctuate daily. You'll want to do some combo shopping. By that I mean you'll want to go online and check out travel aggregator sites like Orbit, Travelocity, Expedia, etc. But you'll also want to go directly to car rental company websites. They'll sometimes have deals and coupons that don't get posted to those big travel sites. Bonus: One of the insider tips we found out about was to actually call the rental company and haggle. You can negotiate your rental car price, especially by bringing up other rates you've found online. Use the net for shopping around, but know that your best deal may come on the phone.
Don't believe everything you see in quotes. This is another reason to pick up the phone. When you get a quote online, you may just be getting a quote for the base daily price multiplied by your number of days. It may not include all the various fees and taxes that come with renting a car, of which there are plenty. You're likely seeing a fraction of the total cost, so again, pick up that phone and ask for more details.
Take advantage of discounts. You'll save some money if you're a member of AAA, AARP, or various rental company loyalty clubs. You can also ask about any other partnerships a rental company may have. You might be able to save money on hotel or airline fare.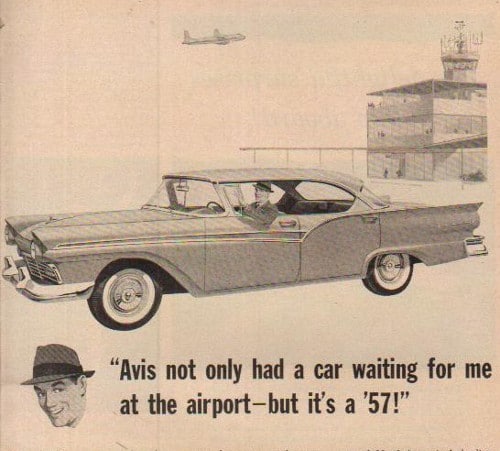 Book smaller cars. First of all, you get better fuel efficiency. You may worry about power/performance, but my 4-cylinder car does just fine in the Rocky Mountains. Unless you have a specific need for something bigger, compact is probably okay. "Economy" (i.e., smaller) cars these days are a lot bigger than they were 10 years ago. This is also a good idea because rental companies will often run out of these, as they're the most popular. When that's the case, you'll likely get a free upgrade to a mid-size. The only downside is that perhaps you really wanted the smaller car with the high fuel efficiency, in which case you're pretty much out of luck at this point. The only option would be to try to negotiate price here based on the loss in fuel-savings. If you get your economy car and realize you need something bigger, you can upgrade then. See what you get first, and then decide if it will work for you.
Consider your pick-up and drop-off locations. This isn't always the case, but having different locations for pick-up and drop-off (as for a one-way road trip) will likely be more expensive. It could be a higher daily rate, or just an extra fee when it's all said and done. Factor this into your budgeting. It's also almost always the case that airport locations will have more expensive rates than those in the cities surrounding the airport. If you're willing to sacrifice some convenience to save money, look into taking a bus to one of those outside locations and do some math to see what gets you the better value.
Know the desk hours. If you're flying and picking up a car, know that many car rental desks in airports aren't open 24 hours a day. At major airports, they likely close at midnight. At smaller airports, it may be even earlier. Most open around 6am. Know the hours, and plan accordingly. Also have other arrangements in place should you be delayed. Some companies will work around delays and be able to do after-hours pick ups, so call ahead should you know that's the case. The same will apply for dropping off the car. This case is often easier, because many major companies offer after-hours drop-off. You put the keys, final odometer reading, and signature onto an envelope that gets dropped off at the lot.
Picking Up the Car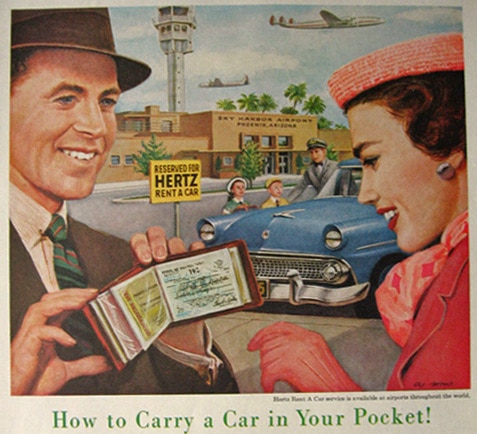 Read all the fine print! Go over the rental agreement line by line so you know everything you're signing for. If you have questions about anything in the agreement, ask. Ignorance will not be a valid excuse when you get into an accident and have to pay your own medical bills.
Avoid the "extras." Things like GPS, satellite radio, car seats for kids, etc. will all be an extra charge per day. If you plan ahead, you can avoid needing most of these extras. Fuel charges and insurance are also on this list, but we'll explain more about these considerations below.
What's the Deal with Insurance?

This is perhaps the biggest question that comes along with renting a car. Customers will often get scared into buying insurance by desk agents looking to up-sell you. This can end up being 25-40% of the entire cost of the rental. At the very least, you should have collision-and-damage waiver (CDW) insurance. The agent isn't lying about this. This covers vehicle damage, and often, liability. What the agent won't tell you is that either your own auto insurance will cover that, or even your credit card. Yes, you read that correctly. If you use your American Express, MasterCard, or Visa credit card to pay for the rental, you'll have CDW insurance provided by that company.

To be sure about insurance, get in touch with your insurance agent and/or credit card company and ask about rental insurance. Be sure to also ask about "loss of use" coverage. Many rental companies will charge up to $100 per day that the rental car is being repaired for the loss of income of that car. You don't want to have the actual repair covered, only to get gouged by that loss of use fee.

It should be noted that basic CDW insurance will not cover personal injury or damage to personal property. Again, this is why it's important to know the specifics of your own auto insurance and what it all covers for you. If you don't have auto insurance of your own, and decline the rental insurance, you are liable for the entire value of the car/repair should you get in a wreck.
Extra drivers equal extra dollars. If you sign a rental agreement, and you're the only person listed, legally, you must be the driver of that vehicle at all times until it is returned. If you get into an accident, and your wife was driving without being on the agreement, the liability will be on you. It costs a little extra to add additional drivers, but it's worth it if you aren't sure you'll be at the wheel the entire time.
Debit or credit? It's often a good idea to book and pay for your rental with a credit card. Many companies will actually require a credit card to book the reservation, even if you end up paying with debit. Another downfall of debit is that the company puts a hold on your funds of up to $500. Yes, the funds will be returned, but it can take up to two weeks. That's a lot of moola to have no access to. With credit, there's still a hold, but it's for the price of your reservation, and it's not actually transacted until you've returned the car. Since your credit card company can cover your insurance as well, all the experts agree that if you can, go with credit for car rental.
Inspect for damage. When you first get the car, note any damage before even getting in. Scruffs, minor scratches, anything. Nothing is too small to make note of. You can even take pictures with your phone for foolproof evidence. You don't want to end up paying (even through insurance) for something that was already there.
Out on the Road
Beware of boundaries. If you plan on taking your rental into Canada or Mexico, be sure to tell the rental company. There are special permissions and insurances that must be purchased in order to cross the border. Your own U.S. insurance won't be valid, so this is a requirement. Also know that some rental agreements will have state boundaries. You may run into extra charges for crossing state lines if your agreement forbids it. Avoid this hassle by reading the fine print.
Tolls will cost you. Avoid toll roads if you can. These days, many of them are simply video tolls. If you drive through one and don't have a pass, you just get a bill in the mail or you pay online. With a rental car, however, that bill goes to the rental company, and of course they add a massive handling fee. So just stay away if you can, or else be prepared in advance to pay up to $10 per toll.
Unlimited mileage vs. daily mileage caps. For most economy and mid-size cars, you'll have unlimited daily mileage, with you footing the bill for the gas. For some SUVs and high performance cars, however, you'll see daily caps. If you go over that daily allotted mileage, you'll be charged per mile.
Dealing with breakdowns and accidents. Rental cars are serviced on a regular basis, but things do you happen. You may find yourself on the side of the road with no idea what to do. Most major rental companies offer their own emergency assistance service and repair shops. As this varies from company to company, be sure to ask while you're shopping around. The one thing that is certain is that every rental company will have a policy in place for breakdowns, running out of gas, accidents, etc. Read the agreement carefully and ask questions, and you'll have all the confidence you need in case of emergency. If there are injuries, 911 is still your first call. It's also a great idea to have AAA and their roadside assistance services, should something happen and the rental company can't respond.
Dropping Off the Car
Always gas up yourself. When you bring your rental car back, you either need to return it with a full tank, or the rental car company will fill it up for you. If you choose the latter option, you'll be charged well over market price (sometimes up to $9/gallon) for the difference. Nowadays, you can also pay upfront for that final fill up. It's supposedly more convenient, but it's almost always above market price. So you should always fill up the tank yourself. Each company has different policies on how full the tank needs to be, but generally do it within a few miles of your drop off if you can. Know that the gas station that's right next to the rental lot will likely have higher prices, sometimes up to $1 more per gallon. Use an app like GasBuddy to find the lowest price in the area.
Be on time. When you get your rental, there will be a drop off date and time on your rental agreement. If you're just 5 minutes late, you can be charged for an extra day. Check with the specific company, as many will offer a 30-minute grace period, but don't take your chances. Believe it or not, there may also be a fee for returning your car early. Be sure to check with the rental company.
Carefully gather your belongings. It's easy to leave behind one of your belongings that you stashed in a door pocket or that slid under or between seats. Before you step out of the vehicle, give both the front seat and back seat a thorough looking over to ensure you're not forgetting anything.
With just a little extra time and effort, you can save hundreds of dollars and fistfuls of stress when renting a car. Don't be caught unawares, and you'll protect yourself from a headache of a car rental experience.
What tips and tricks do you have for rental car success?
Thank you to Emmanuel Egolum for fielding questions for this post!