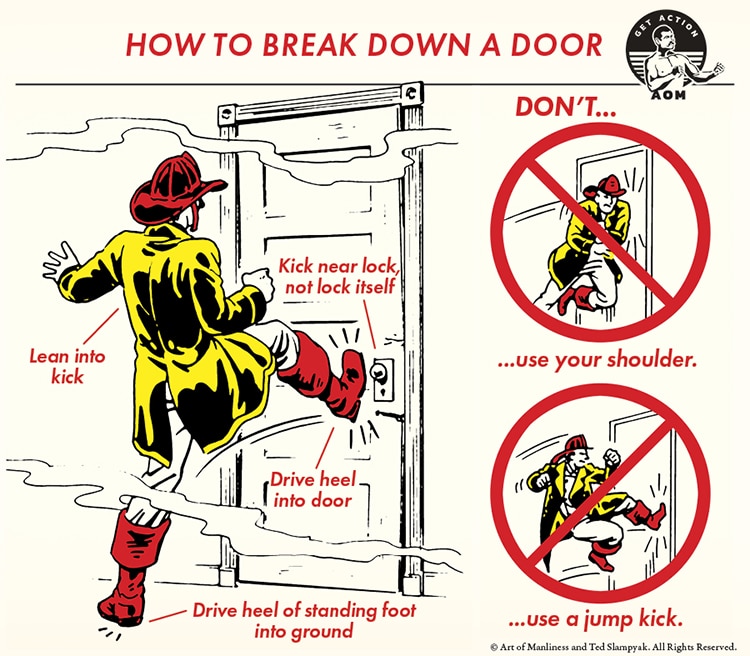 An important part of manhood has always been about having the competence to be effective in the world — having the breadth of skills, the savoir-faire, to handle any situation you find yourself in. With that in mind, each Sunday we'll be republishing one of the illustrated guides from our archives, so you can hone your manly know-how week by week.
Kicking down a locked door is almost never the best way to open it. Call a locksmith, pick the lock yourself, or attempt to crawl in a window.
But let's say it's an emergency. You're in a burning house and you need to escape through a locked door. You can't stand there fiddling with the lock! What to do? Break down that door! You know you've always wanted to.
Illustration by Ted Slampyak