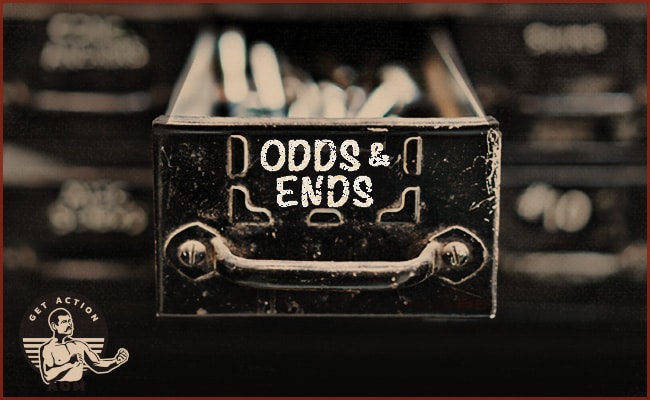 "Note-taking Lessons From America's Greatest Biographer." Robert Caro has written some of the most epic and monumental biographies in American history. His biographical series on LBJ started back in 1982. He's published four volumes so far and is working on a fifth. To write such detailed and sweeping biographies, Caro has to take a lot of notes. This fascinating and inspiring article takes readers on a tour of Caro's rigorous note-taking process; maybe it will give you some ideas for your own note-taking methods.
Confessions of an Advertising Man by David Ogilvy. With only $6,000 and without a college degree, David Ogilvy founded what became the Ogilvy advertising agency and grew it into one of the largest ad agencies in the world. In 1963, he published Confessions of an Advertising Man, which shared the rules and philosophy he used to fuel his agency's success. While the book is geared towards his fellow "mad men," it's got plenty of insights that apply to all kinds of executives, entrepreneurs, and creatives of all types. For a taste, we compiled his best ideas about achieving creative success here.
Boggle. Both of our kids are old enough now where we can play Boggle as a family, and it's enjoyably competitive. We've been playing it all the time recently. You've likely played Boggle before. If it's been a while since the last time you did, consider this a nudge to pull it out of your game closet. You won't regret it. Speaking of Boggle, let's raise a toast to the greatest one-off character in television history: The Boggle-Playing Chicken from King of the Hill.
Kind of Blue by Miles Davis. With fall finally arriving here in Oklahoma, my ganas to bust out my record player and play jazz albums is starting to rise. My favorite fall-time vinyl jazz album is Miles Davis' Kind of Blue. On this iconic album, Davis leads an all-star ensemble that includes John Coltrane, Cannonball Adderley, and Bill Evans. The lead song on the album, "So What," is my favorite. For more ideas for getting into jazz, check out our article "The 10 Best Jazz Albums for Beginners."
Quote of the Week
I have two basic convictions: First, more harm has been done by weak persons than by wicked persons; secondly, the problems of the world are caused by the weakness of goodness rather than by the strength of evil.

—Harry S. Kennedy