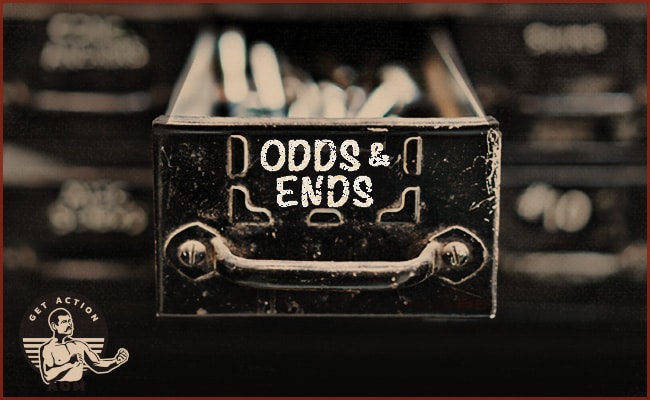 Radio Taiso: The 100-Year-Old Japanese Workout. Every morning at 6:30 a.m., Japan's public radio company broadcasts a simple calisthenics workout that 25 million Japanese follow each morning. It's called Radio Taiso, and it's been a thing since the 1920s. It got its inspiration from Walter Camp's famous "Daily Dozen" exercise routine. Back in the 1920s, radio stations in America started broadcasting workout routines similar to the Daily Dozen for listeners to follow. The idea got exported to Japan where it's become a national fitness tradition that's still going strong today.
Ritual and Sacrifice in the Corrida: The Saga of César Rincón. After I read Hemingway's The Sun Also Rises several years ago, I wanted to learn more about bullfighting, so I picked up this biography of one of bullfighting's greatest matadors, César Rincón. The author does a good job of explaining the history and culture of bullfighting in Spain and other Spanish-speaking countries as well as in parts of France. The really interesting bits are the insights about manliness and honor in bullfighting culture. It's a good anthropological look at a world very few people know about.
Huckberry x Chaco Z/1. I'm picking up a pair of Huckberry x Chaco Z/1 for my summertime adventures, including a float down the Illinois River with the teenage boys I lead at church. The last time I took a float trip, I wore flip-flops, and I kept losing them. The straps on the Chacos will prevent that from happening.
Creed III. After our family watched all the Rocky movies, we moved on to the Creed series. We finished Creed III the other night, and while we were all skeptical we would like a Rocky movie without Rocky, we all ended up enjoying it. It definitely had a different "vibe" compared to the Creed movies with Stallone, but I thought Michael B. Jordan did a great job taking this franchise in a new direction while still subtly paying homage to the original Rocky.
Quote of the Week
There are two kinds of failures: The man who will do nothing he is told, and the man who will do nothing else.

—Dr. Perle Thompson