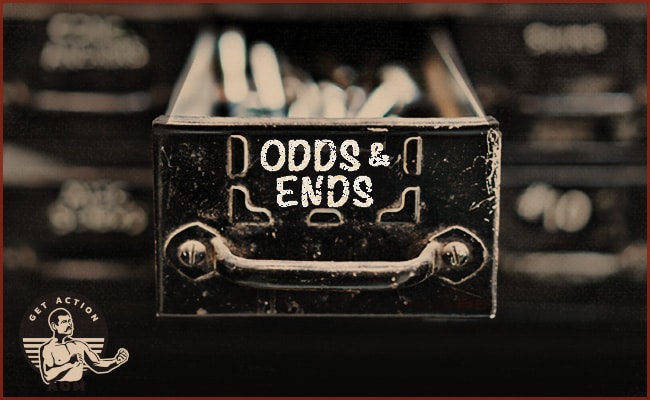 Notes From the Underground by Fyodor Dostoevsky. Looking to get started with reading Dostoevsky but don't want to wrestle with a beast like Crime and Punishment right off the bat? Pick up Notes From the Underground. It's a short novella that can be read on an airplane flight or in an afternoon. While it's short, it packs an existential punch. The unnamed narrator spends the entire book attacking rational utopianism. I love the line Dostoevsky gives one nihilistic character to embody his contemptibility:
I am a sick man. . . . I am a spiteful man. I am an unattractive man. I believe my liver is diseased. However, I know nothing at all about my disease, and do not know for certain what ails me.
This book inspired a lot of other books, notably another of my favorites: Ralph Ellison's Invisible Man.
100 Little Ideas. Morgan Housel, a former guest on the AoM podcast, put together a really helpful list of ideas and heuristics that can help you understand the world around you. The list includes things like Chronological Snobbery, the Pareto Principle, and the Cobra Effect. Useful article to keep bookmarked and reference. I use a lot of these ideas to think about problems that I encounter in life.
Camp collar shirts at Huckberry. Last year we wrote an ode to the camp collar shirt — the summertime shirt for chill dudes. Huckberry has a robust selection of camp collar shirts in their store right now. Harness your inner James Bond by picking one up for your next backyard BBQ.
Random life tip: Last Saturday night, a storm knocked out our power (we fortunately have a generator that keeps some of the things in the house running) and internet for a couple of days, and cellular service got so slammed I couldn't even check my email with it. When I went to a T-Mobile store to get a Wi-Fi hotspot (come hell or high water, AoM must go on!), the guys working there were telling me how all the big box stores were sold out of portable phone chargers because so many people needed them to charge their phones; yet, they still had plenty of chargers there, because no one thinks to go to a T-Mobile store to get one. So the next time disaster strikes and you're in need of a charger, don't forget to check the stores of cell service carriers. (Or better yet, make sure you have a portable charger on hand for emergencies!)
Quote of the Week
Skills in recreational activities must supplement and in some instances replace the satisfactions formerly found in work. . . . In time, the whole character of society will be determined by the way in which the mass of citizens spend their leisure, by the pleasures which attract them, by the amusements they demand and the luxuries they consume. One of the surest sources of health and eventual happiness will be in the development of recreational skills.

—Jay B. Nash