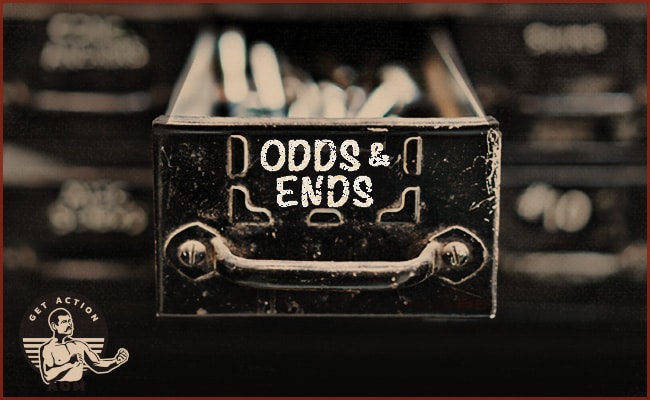 "The Misunderstood Reason Millions of Americans Stopped Going to Church." We've talked about the rise of religious "nones" on the podcast with political scientist Ryan Burge. The author of this article highlights a new book coming out that uses Burge's research to explore what the book's authors call the "dechurching" of America. The book argues that besides abuse scandals and the rise of secularism, Americans have also stopped going to church because modern life doesn't lend itself to living in community and, counterintuitively, because churches ask so little from their members these days.
Shotgun: The Hilarious Family Card Game For Road Trips. When the McKays go on road trips, we have our kids cycle through periods of screen time and periods where they have to entertain themselves sans screens. Earlier this summer, I queried our X followers for some road trip game ideas that the kids could play during the latter stretches, and Shotgun was recommended multiple times. Each card has a silly prompt like "Who weighed the most as a baby? Fattest baby gets two points," and "Vote on who has been the highest maintenance person on this trip. That person loses a point." We all enjoyed it on a recent trip. We didn't play for points, but I think it would be fun to do so and to offer prizes.
Another fun game for road trips is interstate highway bingo.
Gates of Fire by Steven Pressfield. We've had author Steven Pressfield on the podcast several times. One of my all-time favorite books he's written is Gates of Fire. It's a fictional recounting of the Battle of Thermopylae. It was once a part of the Marine Corps Reading List and inspired an article we published several years ago: Courage vs. Boldness.
Mallard Hat. A mallard is just a damn handsome bird. I love looking at mallards, whether at the pond or on Federal Duck Stamp art. So when I saw this ball cap with a mallard embroidered on it at Huckberry, I had to get it. It looks even better in person than the pictures convey. It's real awesome and my new favorite hat.
Quote of the Week
The man who is worthy of being a leader of men will never complain of the stupidity of his helpers, of the faithlessness of his followers, of the ingratitude of mankind, nor of the non-appreciation of the public. These things are all a part of the great game of life, and to meet them and not go down before them in discouragement and defeat, is the final proof of power.

—Elbert Hubbard