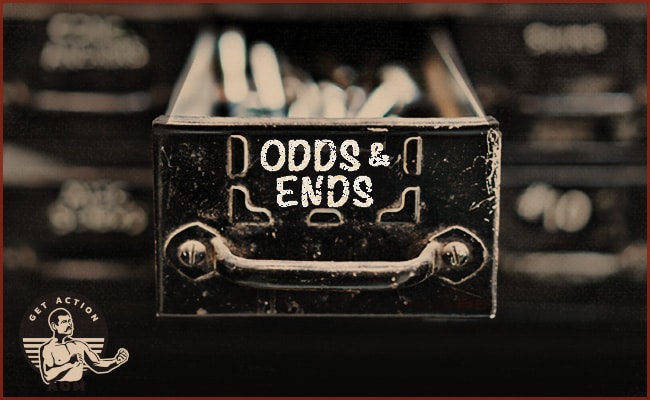 "Søren Kierkegaard versus the Internet." You've likely seen an internet "pile-on" where someone says something stupid online only to have hundreds or thousands of people criticize and humiliate said individual. But how much is too much? When does public shaming cross the line and become detrimental to society? Søren Kierkegaard might have some insights into this question. Modern philosopher Patrick Stokes (check out my podcast with him about Kierkegaard and Red Dead Redemption 2) takes readers through the public pile-on Kierkegaard himself experienced and the critiques he made against mass media. While Kierkegaard's insights about the subject were written nearly 180 years ago, they're still relevant in today's internet age.
Hondo by Louis L'Amour. If you're looking for a fun, easy read, check out Hondo by Louis L'Amour. It's considered L'Amour's best novel out of the hundred he wrote. The novel follows Hondo Lane, a former cavalry officer, who has to learn the Apache's ways in order to survive in the harsh Southwest desert environment. After escaping an ambush, he comes upon the homestead of Angie Lowe and her young son, with the husband and father nowhere to be found. Throw the warrior chief Vittorio into the mix, and you get a dramatic story of love, war, and honor that well earns its spot on our list of 21 Western novels every man should read.
Fairlife Core Power Elite High Protein Shakes. My go-to protein supplement is a powdered whey protein that I mix at home. But when I'm on the road and need a protein boost, my favorite ready-to-drink protein shake is Fairlife Core Power Elite. It tastes great and gives you a whopping 42 grams of protein per serving. They also have a version that has 26 grams of protein that our kids enjoy as an on-the-go breakfast. I like the chocolate flavor. I haven't tried the strawberry, but my friend swears by it.
Hello Meteor. Looking for some lo-fi electronic music you can listen to while working? Check out Hello Meteor. Kate and I have used it as background music when we write for many years now (neither of us can listen to music when writing meatier things, but do sometimes turn it on for lighter kinds of writing, as well as editing and admin tasks). Hello Meteor is soothing without being banal and helps us get into a focused flow.
Quote of the Week
Man is not merely a combination of appetites, instincts, passions, and curiosity. Something more is needed to explain great human deeds, virtues, sacrifices, martyrdom. There is an element in the great mystics, the saints, the prophets, whose influence has been felt for centuries, which escapes mere intelligence."

—Lecomte Du Nuoy