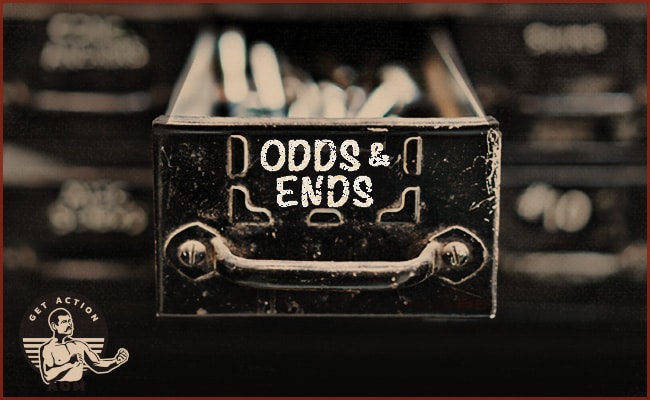 Book Signing at Hudson / Hawk in Tulsa on Thursday, August 24th, from 5 PM to 7 PM. If you're in the Tulsa area, I'll be at Hudson / Hawk Barber and Shop's grand opening next Thursday to sign books. Co-owner Thad Forrester has been a consultant for AoM's barber content for the past decade. I did a series of videos in the original Hudson / Hawk in Springfield, MO over a decade ago. It's been great to watch Thad's business grow. Come check it out! There'll be food, and I'd love to shake your hand. Address: 10031 S Yale Ave, Ste 102 Tulsa, OK 74137
Roman Honor: The Fire in the Bones. Back in 2012, we published a series on the history and decline of traditional manly honor in the West. I thought I had turned over every rock when researching those posts, but a few months after we wrapped up the series, I came across Roman Honor: The Fire in the Bones by Carlin Barton, a professor of ancient history at the University of Massachusetts. I wish I had known about this book when I was researching and writing our series on honor. Roman Honor is the best book I've read on honor — bar none. Barton masterfully explores how honor shaped the lives of ancient Rome from the early days of the Republic through the fall of the empire. She shows how small, intimate groups are vital for honor to survive and how imperialism kills it. This book is a hard read, but it's well worth the effort. The insights are so brilliant they're almost startling, and even the footnotes are packed with fascinating asides.
"How to Do Great Work." Computer scientist and venture capitalist Paul Graham wrote a good essay on what it takes to do great work. Lots of great insights on how to tackle wildly ambitious projects that leave a mark on the world. One tactic that stood out to me was to not plan too much:
The trouble with planning is that it only works for achievements you can describe in advance. You can win a gold medal or get rich by deciding to as a child and then tenaciously pursuing that goal, but you can't discover natural selection that way.

I think for most people who want to do great work, the right strategy is not to plan too much. At each stage do whatever seems most interesting and gives you the best options for the future. I call this approach 'staying upwind.' This is how most people who've done great work seem to have done it.
The Last Dance. I've been watching the Netflix docuseries about the Chicago Bulls 1997-1998 season, The Last Dance, and I'm really enjoying it. First, there's the nostalgia factor. If you were a kid in the 90's the Bulls were THE team and Michael Jordan was THE guy, and the series takes me back to my high school days. But the best part of the series is getting an up close and personal look at the lives of some larger-than-life characters. Jordan's tenacity and competitive drive is inspiring; even if you already knew he was THE guy, you're doubly convicted of that — his level of play is almost magic. Highly recommend.
Quote of the Week
The whole art of teaching is only the art of awakening the natural curiosity of young minds for the purpose of satisfying it afterwards.

—Anatole France