Editor's note: This is a guest post from Jarrett Haley and Tim Chilcote.
Gentlemen, let's face it: Hemingway is dead. Likewise with Faulkner, Mailer, Updike, Cheever, Miller, Carver, and the rest of the greats who made a living writing the stories of men in the golden age. But just because the big men of letters have fallen doesn't mean that letters for men have gone down with them. There's plenty of manly literature outside the icons, and plenty of writers still making books for the male mind. Here's a sampling of living, breathing authors to look out for the next time you're in need of a manly read:
Cormac McCarthy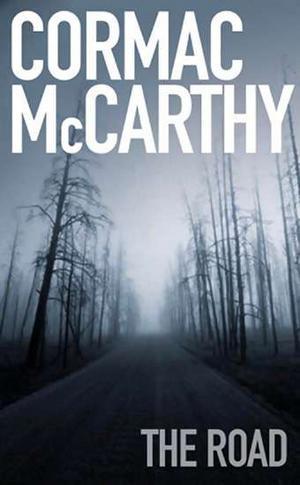 We'll start with the obvious choice, because chances are if you haven't read his books you've at least seen one adapted for the screen, from
All the Pretty Horses
to the blockbusters
No Country for Old Men
and
The Road
. Good movies, sure, but nothing compares to the man's way with words. Most of his early books are set in backwoods Tennessee, but that was before he was branded master of the dark, gruesome West. Brutality peaks with
Blood Meridian
, and as for
The Road
, don't let Oprah's Book Club endorsement scare you off — never has a book more savagely examined the dedication of a father for his son.
Wells Tower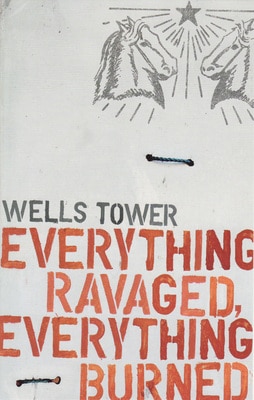 Wells Tower's Everything Ravaged, Everything Burned, a collection of nine short stories, is a world inhabited by down-on-their-luck narrators, men trying in vain to forge a new path through contemporary life. Tower often likes to end his stories with an explosive catastrophe, one that leaves the reader probing for meaning inside, say, a rotting moose carcass or a shattered aquarium. Ever gone through a rough patch in life? Ever battled to reinvent yourself? Read this book.
Padgett Powell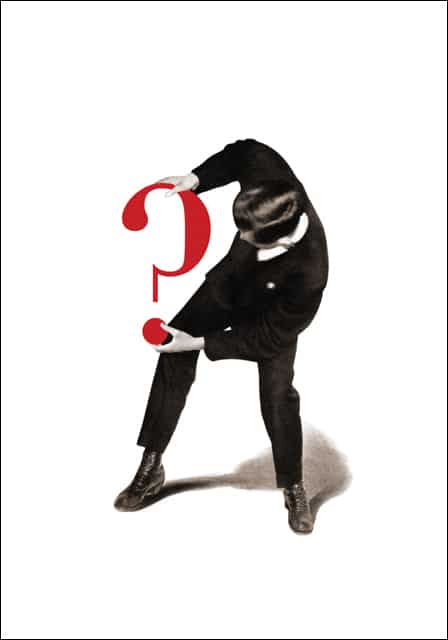 Padgett Powell's work has to be the hardest to nail down here, but he'll surely trump any on this list for the seat at the wacky end of the spectrum, owing mostly to his latest book, The Interrogative Mood, comprised entirely of questions. You couldn't get much farther from Hemingway in terms of style, but when he marries "Have you ever used a torque wrench?" with "Do you have any friends?" the effect is just as understated and profound. Look out also for the collected stories in Aliens of Affection, one of which can be read here.
Adam Schuitema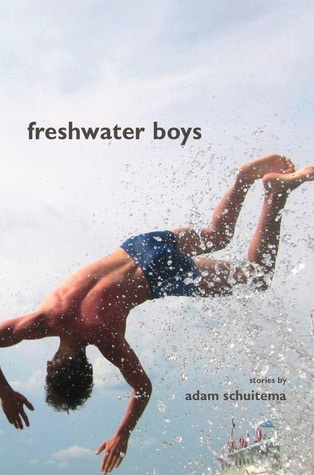 Adam Schuitema's debut story collection, Freshwater Boys, brings the classic coming-of-age model to the beach towns of the Lake Michigan coast. Schuitema is a throw-back storyteller, conjuring voices that crackle with enough spirit you'd think you're sitting round a campfire. His forthcoming novel, Haymaker, is set farther north in Michigan's rugged Upper Peninsula, and rumor has it he's cloistered himself in a Lake Superior cabin to finish. Prepare for a dust jacket head-shot with grizzled beard and plenty of flannel.
Philipp Meyer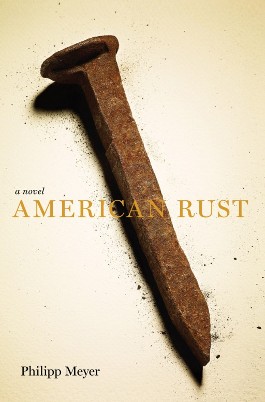 The main characters of Philipp Meyer's first novel, American Rust, expertly show how the two sides of manhood are actually part of the same coin. The author gives us Isaac English, a quiet academic, and star athlete Billy Poe, then flips their roles in a cruel test of man's ability to endure. What results is shocking violence and gut-wrenching struggles of loyalty and friendship. For the thinking man up against the odds, this book explores the fight or flight instinct and exposes the animal waiting inside each of us.
Bonnie Jo Campbell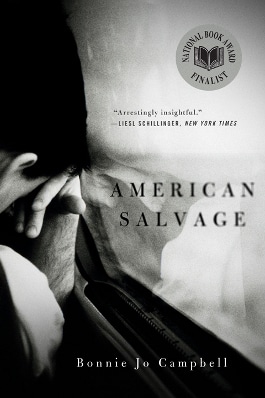 A good man can recognize when a woman does it better, and for gritty Midwestern color, violence, and working-class realism, very few do it better than Bonnie Jo Campbell. Her American Salvage, for which she was a National Book Award finalist, is a spot-on testimony of life in these dour economic times. When jobs and stability are gone, Campbell shows us the backbone, or lack thereof, inside people scrounging to survive.
Harry Crews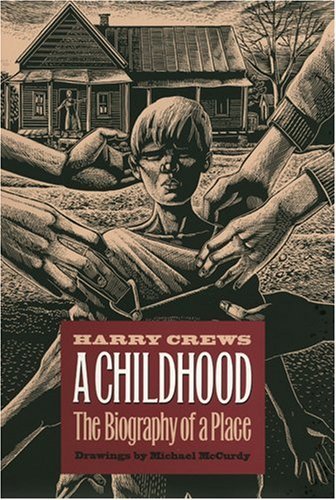 Is Harry Crews still alive? If you've read anything of his autobiography, A Childhood, or his novels Scar Lover or All We Need of Hell among many others, you'd know why we might think to ask. Reading any one of the man's sentences often feels like a royal ass-kicking.
Finally, a special nod to those who just missed being on this list proper — Barry Hannah, who died this March, and fellow gone-too-soon Mississippian Larry Brown, who passed away suddenly at the age of 53. Both were masters of capturing the reaches of the contemporary South, and both left behind posthumous works — Brown's A Miracle of Catfish, and Hannah's forthcoming Sick Soldier at Your Door.
__________________________________________________
Co-authors Jarrett Haley and Tim Chilcote are the men behind BULL: Fiction For Thinking Men .
Tags:
Books