These days, you'd be hard pressed to not find a restaurant menu listing one of my favorite dishes – P.E.I. mussels. Years ago, diners were often confused by the P.E.I. abbreviation, which is often the case on many-a-chef-driven menus. Over time, however, diners have come to learn that P.E.I. references one specific island where cold water mussels are sourced from crystal blue waters – making them some of the best and most accessible mussels in the world. That island is Prince Edward Island, Canada.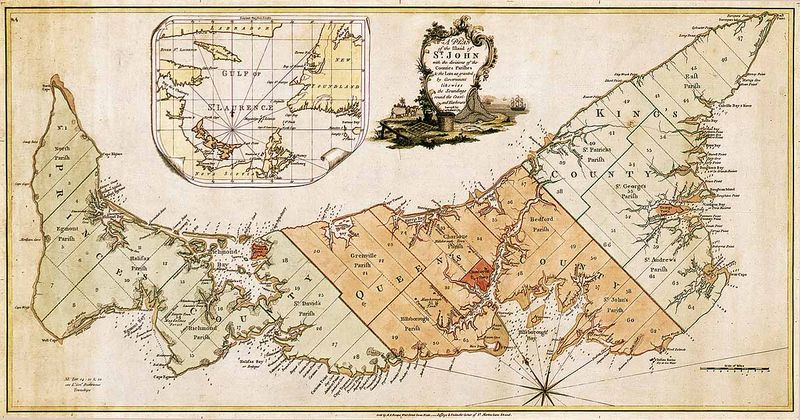 In the same way California branded its wine regions or Wisconsin its cheese, Prince Edward Island has created a brand around both seafood and potatoes – with other industries including local island beef and craft beer not far behind. It should come as no surprise then that P.E.I. is always a top destination for chefs and food lovers alike.
Chefs – just like artists, writers, painters, and musicians – truly benefit from travel and experiencing different foods, cultures, and people. We discover new ingredients, techniques, and applications which allow us to transform and adapt our cooking styles to create unique and inspired dishes.
Fortunately, I'm able to combine much of my work with travel, and I've had the opportunity to visit this special island multiple times over the past few years. Since the island is a "foodie" paradise, I thought I would share some of my favorite recipes that are influenced by the bounty of fresh seafood found on the island, along with some travel tips should you have an opportunity to make a trip to P.E.I. yourself. Of course, one doesn't have to visit or source their ingredients from this utopia to try out the recipes below. No matter where you source your seafood, the following techniques and recipes still apply.
How to Shuck an Oyster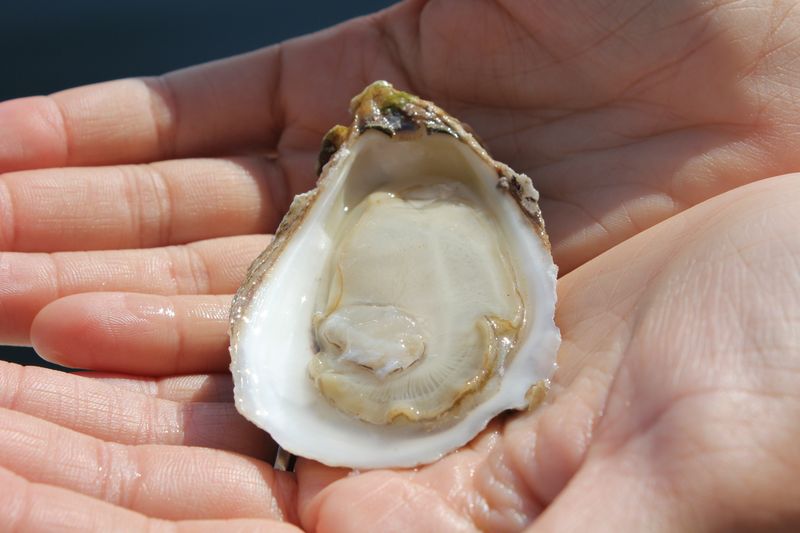 It doesn't get any manlier than shucking and eating raw oysters on a fishing boat in the open water. Award-winning Chef Ross Munro of P.E.I. Culinary Adventures gives us the lowdown on how to shuck the perfect oyster, every time.
Secure the top and bottom of the oyster on a towel against a hard surface.
Insert an oyster knife into the 'key' or hinge – do not force pressure towards your hand – instead twist the knife to pop open the shell.
Use the knife to remove the top and bottom abductor muscles, remove grit, and serve.
Steamed P.E.I. Mussels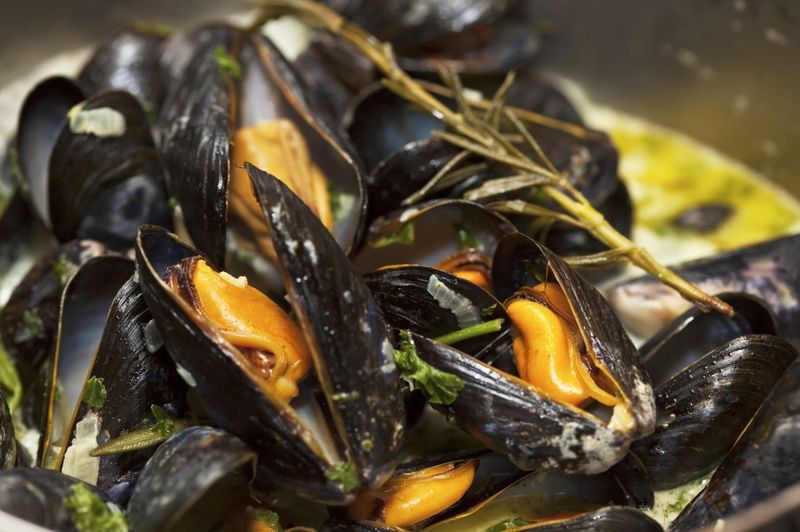 On the island, mussels are most often served as simply as possible. After all, you want to savor their delicate flavor without getting distracted by over-the-top seasonings or garnishes. Sure, you will find recipes finished in cream, topped with smoked bacon, or even laden in curry sauces – but I prefer letting these little guys speak for themselves. This is a great appetizer to whip up quickly in a single pot – just serve with an empty bowl so guests can discard their shells. A crusty bread is also a must for sopping up all the great juices! (Prep 5 mins, Cook 10 mins, Serves 4)
2 lbs P.E.I. Mussels
1 cup dry white wine
4 cloves garlic, minced
2 Tablespoons parsley, minced
Fresh lemon wedges, if desired
Bring all ingredients to a steady steam over medium-high heat in a 5-quart pot – keep covered. Steam for 5-8 minutes (or until mussels open). Remove from heat and serve.
P.E.I. Low Country Boil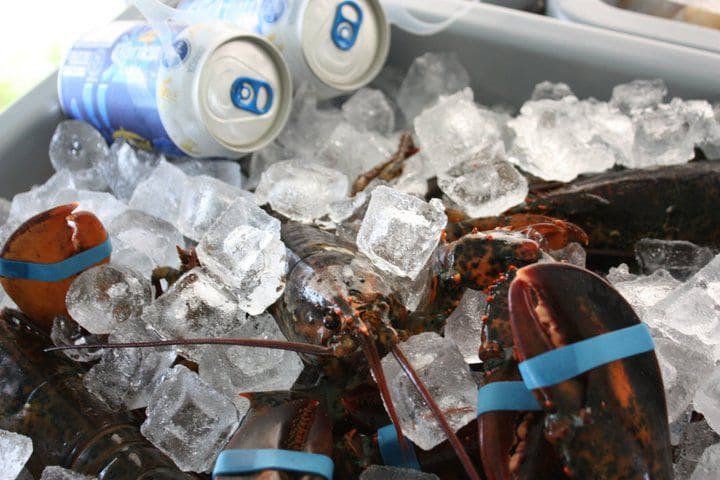 The following recipe is the perfect example of combining my love of Southern cuisine with fresh P.E.I. ingredients. In Louisiana, crawfish boils are a staple throughout spring and summer – a crowd-friendly dish which allows you to basically cook every ingredient together in a large pot. Dining is communal, as the large pot of ingredients is typically poured out on tables lined with newspapers, allowing diners to stand side-by-side, eating with their hands, and conversing over spicy food and cold beer. This recipe ups the ante by adding in fresh lobster. I prefer to boil the lobsters whole, dropping them into the pot head first to cook. If you feel it is more humane to kill the lobsters prior to boiling, simply use a sharp knife to quickly cut the top of the lobsters head where the lines in the shell form a big T. You can separate the claws and tails after cooking to allow diners to enjoy different parts of the lobster. (Prep 30 mins, Cook 45 mins, Serves 8–12)
5 lbs small red potatoes
5 lbs Vidalia (sweet) onions, quartered
3 lbs fresh yellow corn, shucked, and cut in half
2 lbs large button mushrooms
5 lbs smoked andouille sausage
5 lobsters, each 1-2 lbs in size
5 lbs large Shrimp, deveined, head and shell on
10 lbs large live crawfish

Seasonings:
5-6 bay leaves
1 cup kosher salt
1 cup paprika
½ cup cayenne pepper
2 heads of garlic
1 bunch of celery
3 lemons (halved)
½ cup black peppercorns
6 light beers
Creole seasoning blend
Fill a large 60-quart pot 2/3-full of water. Use seawater if you can or add a cup of salt if that's not available. If you don't have a big ol' 60-quarter, you can fifth the recipe and use a 12-quart pot.
Add all seasonings into the pot. Crank up the heat with the lid on to quicken the process. Once the water comes to a boil, add potatoes and onions. After 5-10 minutes, add mushrooms and return to a slow boil. After 10 minutes add corn and sausage. Allow the water to come back to a strong boil for 1-2 minutes and add the lobster. Return to a slow boil. Immediately turn off the heat, add shrimp and crawfish, and cover the pot. Allow the pot to sit undisturbed for at least 10 minutes. Next, stir the pot to ensure that the crawfish are bright red in color and the shrimp are pink and firm. Note, at this point you can allow the boil to soak up more flavor/heat, by allowing it to rest. Drain the pot and pour out on a large table covered with newspapers. Season the boil with Creole seasoning. Have lemon slices and paper towels readily available.
If You Go to Prince Edward Island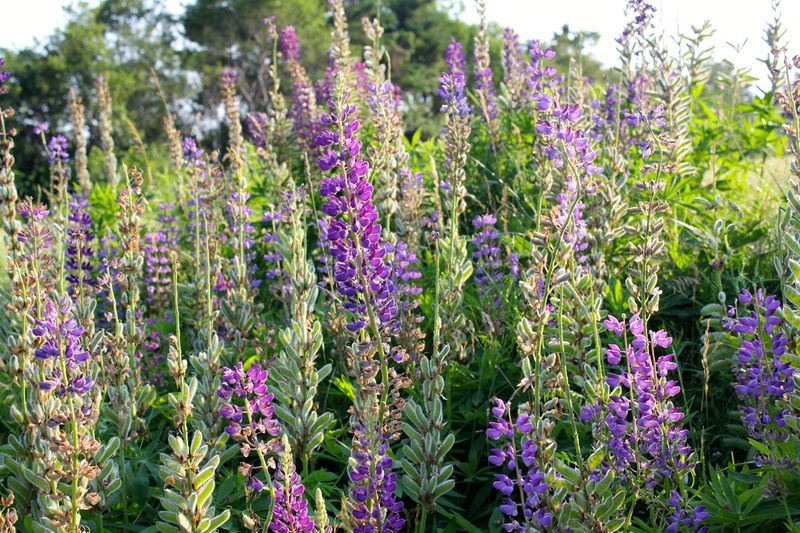 Overview: Prince Edward Island is located on Canada's east coast – representing one of three Maritime Provinces. It is the smallest province in the nation, both in land area and population, and it is often referenced as the "Birthplace of Confederation" as it hosted the 1864 conference which led to the Canadian Confederation. It's on Atlantic Time, which is one hour ahead of Eastern Standard Time.
When to go: Summer is the most popular time, as temperatures range from 55-85 degrees F. The island hosts several festivals during summer, and it's also a top destination for vacationers seeking to soak up the sun on the beach. Fall ushers in Fall Flavours – a month-long food celebration without the summer crowds.
Getting there: There are non-stop daily flights into Charlottetown (YYG) through Toronto (YYZ), Halifax (YHZ), Ottawa (YOW), and Montreal (YUL) on Air Canada and WestJet. There is also seasonal service on Delta through New York (JFK).
Where to stay: The Great George, Hotel on Pownal, The Delta, The Holman Grand
Where to eat: Sims Corner Steakhouse (local island beef and seafood), Gahan House (local beers – try a Beach Chair Lager and steamed P.E.I. mussels), Richards Fresh Seafood (fish and chips), Merchant Man Pub, Terre Rouge (seafood chowder and local charcuterie), Lot 30 (poached covehead lobster and pork belly)
Top Attractions:
P.E.I. Culinary Adventures – Former chef turned entrepreneur Ross Munro provides a hands-on expert guide via land and sea to the best food and purveyors on the island. Go behind the scenes to meet the farmers, fishers, and artisan producers who have turned this island into a foodie paradise. Top it all off with a top-notch meal prepared by Chef Ross himself.
Green Gables Heritage Place – Keep your wife or girlfriend happy by visiting the home which inspired the classic tale, Anne of Green Gables. Not so much of a destination for men – but your lady will allow you to do whatever you want (golf, eating, drinking, etc.) after allowing her to indulge in the actual fairytale land of her favorite childhood setting.
P.E.I. National Park of Canada – Take in the red sand beauty of the island beaches on this boardwalk trail towards Greenwich Beach. The trail stretches less than a mile, traversing across Bowley Pond and surrounded by dunes, blue water, and local wildlife.

Rent a Bike – All that food beckons for a bit of exercise. Fortunately the capital city, Charlottetown, boasts bike-friendly streets bustling with restaurants and bars. Rent a bike in town to get around like an islander. For some peace and quiet, cruise along confederation landing park on the waterfront. For more, check out Gulf Shore Parkway's bike path towards scenic Covehead Harbour.
Golf – In addition to food, the island is known for its abundance of lush golf courses throughout the province. P.E.I. is often considered Canada's top destination for the sport. Again, take your lady to Green Gables on the first day, and you'll have free reign to play as much golf as you'd like!
Fishing – From 1000+ lb bluefin tuna to mackerel, haddock, and halibut, to fly fishing for brook and rainbow trout – the island boasts undisturbed salt and freshwater environments sure to entice any angler.
Tags:
Recipes