I believe every man should know how to cook. That being said, I'm realistic enough to know that many of you are likely to "outsource" cooking to others — be it your wives, moms, roommates, or the chefs and cooks at your local restaurants. So be it.
However, I believe every man should have a recipe (or 5) up their sleeves. That's where I come in.
I've put together an awesome recipe to satisfy almost any manly occasion — be it an appetizer, something to share, a hot lunch, a hearty soup, or dinner for one.
So the next time you get asked to whip something up, or you are looking for a satisfying meal – don't buy a bunch of cold cuts on a platter or rely on a brown bag of fast food. Check out my creations, and I can promise you'll stand apart from the pack!
Appetizer: Loaded Guacamole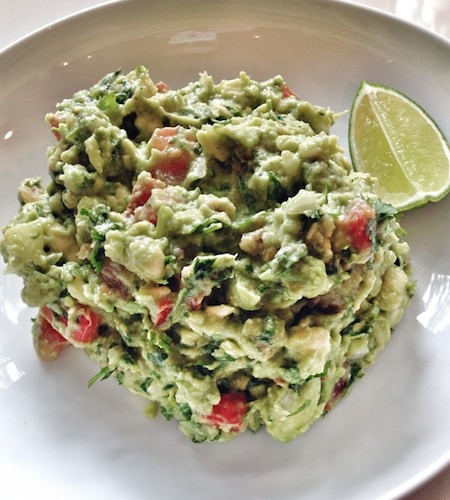 Avocados are typically on sale at the market this time of the year, which makes this dip not only delicious, but rather affordable too. I love whipping up a batch of this guacamole to entertain friends for the big game, or store it for use on sandwiches, omelets, or as a simple quick snack throughout the week. Loaded with good fats, this is one dish that's both delicious and healthy. (Prep 10 mins, Cook N/A, Serves 4)
4 ripe Hass avocados
2 cloves garlic
1 teaspoon kosher salt
1 tomato, seeded and finely diced
¼ red onion, finely diced
¼ cup chopped cilantro
1 lime, juiced
Remove outer layer of avocado and pits; roughly dice avocado and place in mixing bowl. On a cutting board, combine salt and garlic – use the side of a chef's knife to smash the garlic into a paste, using the salt as an abrasive; add to mixing bowl. Combine remaining ingredients and mash with a fork to combine; do not overly mash, as you want the texture to remain chunky. Serve.
Note – if preparing in advance, cover the top with plastic wrap directly on the surface of the guacamole to prevent any air from reaching the mixture, otherwise it will turn brown.
To Share: Grilled Wings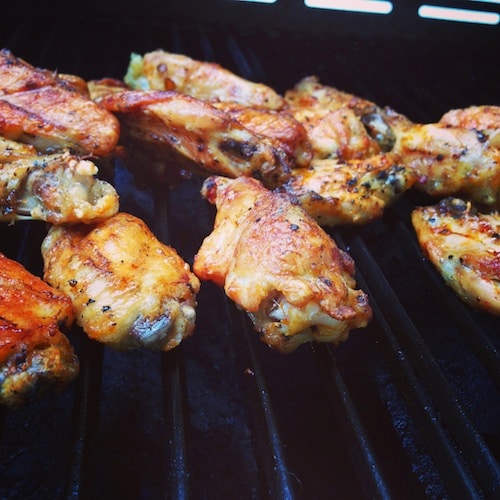 Every man should master making wings at home. Instead of relying on the deep fryer, follow my fool-proof process to get that crispy skin, and tender, moist chicken without all the trans-fat and calories. Trust me, I've perfected this recipe over the years – you'll forget that these are not fried. Toss in your favorite BBQ or hot sauce, or serve plain. (Prep 10 mins, Cook 2.5 hrs, Serves 10)
3 lbs chicken wings, separated into drumettes and flats, tips removed
Kosher salt
Fresh cracked pepper
BBQ or hot sauce, if desired
Preheat oven to 250 degrees F. Arrange wings onto a rimmed baking sheet into a single layer; season both sides generously with salt and pepper. Put wings into the oven and roast, uncovered, for 2 hours. Remove from oven and prepare grill. Setup a grill for indirect heat (turn on one side to high, and the other to very low). Place wings over indirect (low) heat and grill, turning often, for 30 minutes. Skin should be crisp and slightly charred. Toss in sauce, if desired, and serve warm.
Lunch: Hot Chicken Sandwich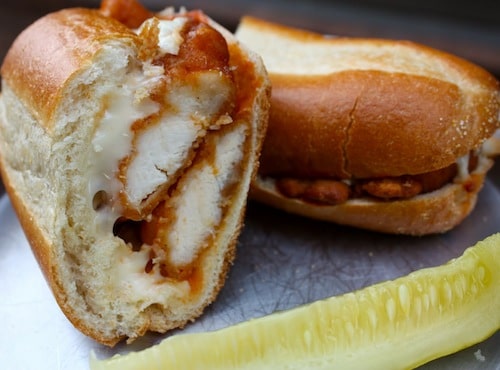 A play on my favorite college sandwich from Sons of Italy in Athens, GA. Though the restaurant no longer exists, I've brought their famous "Jimbo" sandwich back to life. In my opinion, this is the best sandwich in the world. (Prep 5 mins, Cook 15 mins, Serves 1)
1 sub roll, sliced
2 large frozen chicken tenders
2 tablespoons hot wing sauce
1/2 cup mozzarella cheese
Blue cheese dressing, for dipping
Prepare chicken tenders according to product instructions (oven or fried). While hot, toss in wing sauce and add to the sliced sub roll. Top the remaining sub roll (cut side) with mozzarella cheese. Add sandwich to an oven heated to 500 degrees F until the edges are browned and the cheese is melted. Serve with blue cheese dressing.
Soup: Taco Soup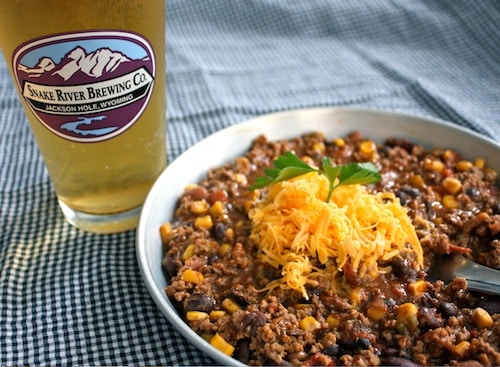 I'm a big fan of making chili throughout the fall, which is why I love this simple remake of a classic. On Sundays, I make up a batch of this for a quick snack throughout the week – as it keeps for several days in the fridge. Just pull out what you need and heat it up. Simple, affordable, and tons of flavor! (Prep 5 mins, Cook 35 mins, Serves 8)
2 lbs ground chuck
1 package original taco seasoning mix
1.5 cups beef stock
1 (4oz) can diced green chiles
1 can stewed tomatoes
1 can Ro-tel tomatoes
1 can corn, drained
1 can black beans, drained and rinsed
1 can kidney beans, drained and rinsed
1 can mild chili beans
1 (1 oz) package ranch dressing mix
Shredded cheese (topping)
In a Dutch oven over medium-high heat, brown ground beef until no longer pink. Drain excess fat, add taco seasoning. Add the remaining ingredients – except for the cheese, and cook at a simmer over medium-low heat for 30 minutes. Serve.
Dinner: Filet Mignon + Baked Potato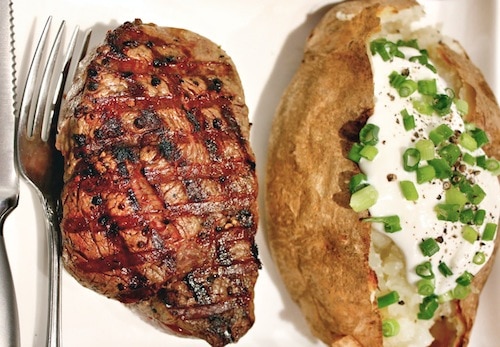 Eat like a man – a wealthy man – on a pauper's budget. That's my philosophy with this meal. Most of us end up having to eat alone every now and then, so I like to treat myself on such occasions with a tender beef filet and baked potato. Keep an eye out for when your grocery store has beef tenderloin on sale – often they run them as cheap as $10 bucks a pound, which for a half-pound portion equates to $5 bucks. Throw in a cheap baked potato with some toppings, and you are eating like a king at Subway prices. That should motivate you to get in the kitchen! (Prep 5 mins, Cook 45 mins, Serves 1)
1 large Russet baking potato
1 8 oz. filet mignon
Kosher salt
Fresh cracked pepper
Butter (potato topping)
Sour cream (potato topping)
Chives (potato topping)
Preheat oven to 400 degrees F. Poke potato a few times with a fork and put in oven. Bake for 45 minutes, or until tender. (Note – you can also "bake" the potato in the microwave if preferred. Poke the potato with a fork and cook on high for 5 minutes, turn over, and microwave for another 4-5 minutes).
Meanwhile, heat a grill or grill pan over direct heat. Season the steak liberally with salt and pepper. Grill over direct heat for two minutes, turn the steak 45 degrees to create nice grill marks, and grill for another 90 seconds. Flip steak, move to indirect heat, and grill for 4-6 minutes, depending on the thickness, for medium-rare – an internal read thermometer should read 130 degrees F. Cook for a few minutes longer if you desire a medium consistency. Remove steak from grill and allow it to rest for 5 minutes before serving. Slice potato lengthwise and add desired toppings; season with salt and pepper. Serve.