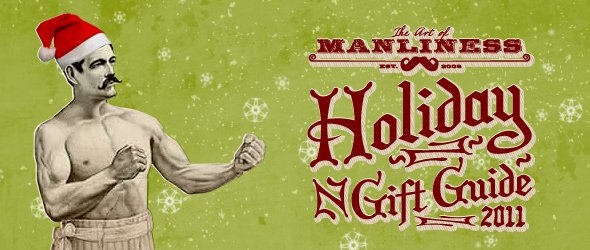 The holiday season is officially upon us and that means it's time for our annual AoM holiday gift guide. When we make our gift guides, we try to hunt down and share the kind of products an Art of Manliness Man would want to find under the Christmas tree: manly, useful, and classic. We also try to include gifts that are unique and one-of-a-kind.
Use the guide to find the perfect Christmas gift for your father, husband, brother, or friend, or print out the post, circle your favorites, and casually leave it where your loved one will find it. And of course you'll want to send a copy to the man at the North Pole.
If you don't see something on the list that strikes your fancy, be sure to check out our gift guides from previous years for more ideas:
With this year's gift guide, we took a tip from a reader and organized the items in order from most expensive to least, to make it easier for you to find something that matches your budget.
Hope you enjoy browsing the list as much as we enjoyed putting it together!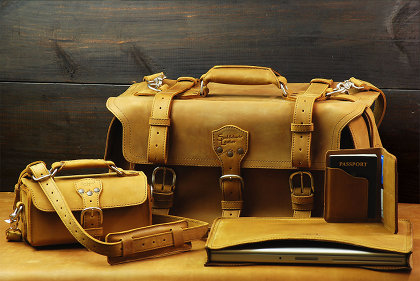 From their iPad cases to their Dopp kits to their signature briefcases, there isn't anything made by the Saddleback Leather Co. that most men wouldn't be positively thrilled to find under the tree come Christmas morning. Handsome, well-crafted, and made to last (everything they make is backed by a 100-year guarantee), your loved one would likely trade a few years of tchotchkes that gather dust in his closet for one gift that he'll be using until he goes to his grave. Look to spend about $150-$600. Trust me. It's worth it.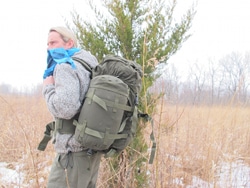 This year Creek Stewart wrote two of my favorites AoM posts of all time: How to Make a Bug Out Bag and How to Make a Survival Shotgun (and he's got a great post for this week about picking a survival knife). But writing about survival isn't a hobby for Creek; he's the lead instructor at Willow Haven Outdoor School in Indiana where he teaches courses in wilderness and urban survival. Experiences are always better than things, so why not sign up a self-reliant-minded man in your life for a spot in these classes? $300-$375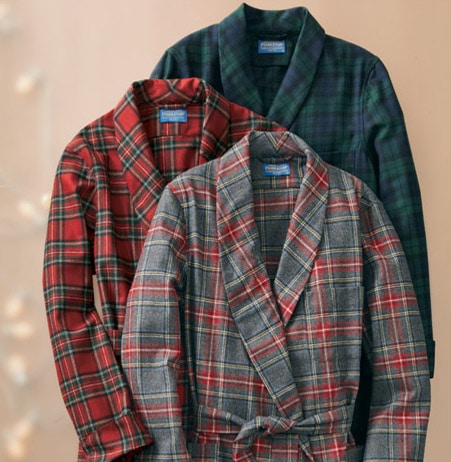 Every man needs a comfy robe he can wear around a cold house while he drinks his coffee and reads the morning paper. These robes from Pendleton Woolen Mills fit the bill. Made of 100% virgin wool, a Pendleton Woolen Mill robe is designed to keep you warm and toasty. $198
For the man of adventure: a bottle of the whisky that explorer Ernest Shackleton abandoned in the Antarctic more than 100 years ago. Back in 2007, some workers restoring Shackleton's hut stumbled upon three cases of Mackinlay's Old Malt Whisky that had been left behind on his ill-fated expedition. A company has recreated the original Shackleton whisky and made only 50,000 bottles of it. Get yours why they last. $175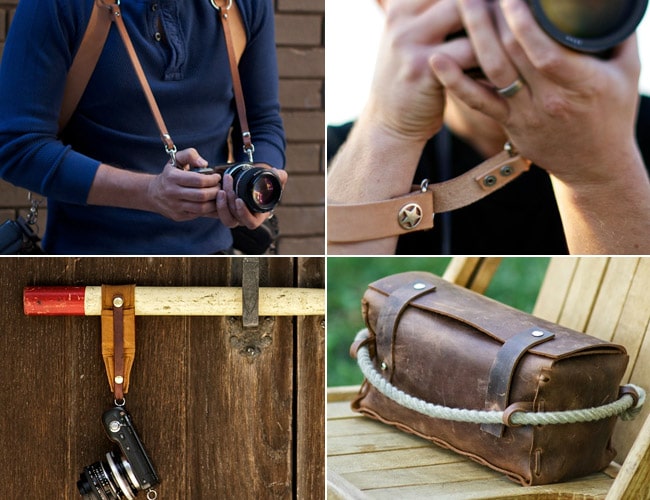 Oklahoma Photographer Matthew Swaggart wanted functional photography equipment that looked good. After his searches came up empty, he just decided to make what he was looking for himself. That's how Hold Fast Photography Equipment was born. Hold Fast Photography Equipment specializes in camera harnesses, straps, and bags that are functional, durable, and stylish. You'll feel like a 1950s National Geographic photographer hoisting your camera gear in this stuff. Hold Fast uses leather and duck canvas to make their gear, and all of it is handmade right here in my home state of Oklahoma. Great gift for the professional or amateur photographer in your life. $135-$175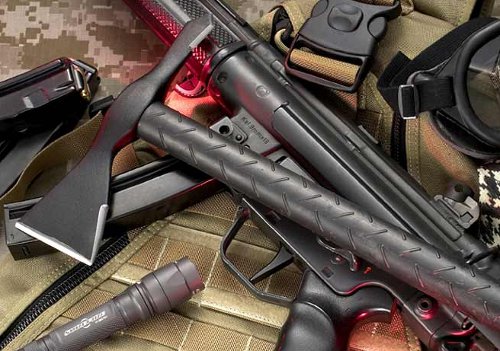 Between 1966 and 1970, Peter LaGana, a WWII veteran of Mohawk-descent, crafted and sold thousands of tactical tomahawks by direct mail to American troops serving in Vietnam. His modern take on the ancient tomahawk featured a sturdy construction and a penetrating spike for the poll. In 2000, both LaGana's company, the American Tomahawk Co., and his tomahawk design were revived. Made in the USA, this tactical tomahawk is carried by some soldiers in Iraq and Afghanistan and used as a multipurpose tool for breaching doors, deflating tires, smashing windows, breaking locks, chopping through cinder blocks, and opening crates. Of course, it can also just be used for impromptu
tomahawk throwing contests
in the backyard.
$100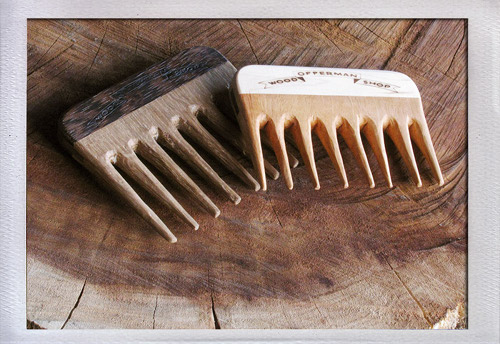 Here's a gift for a man who fits two criteria: 1) he grew a kick ass mustache during Movember, and 2) he's a fan of Parks & Recreation's manly folk hero, Ron Swanson. These mustache combs were handcrafted in actor and woodworker Nick Offerman's woodshop. Each comb is about 4 inches long and they are carved out of different kinds of exotic wood and coated with a non-toxic and mustache-friendly finish. Supplies are limited. $75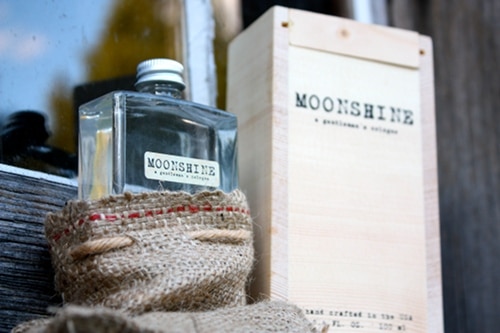 In addition to writing a best-selling cookbook for men and fantastic cooking articles on The Art of Manliness, Matt Moore has also created a manly smelling cologne called Moonshine. Not only does the story of how Moonshine was created make a good business case study, it's actually a really great smelling cologne. Moonshine has a woodsy aroma with hints of spice, including notes of black pepper, tobacco, leather, gin, and patchouli. Guaranteed to make the women swoon. And it comes in a rustic burlap sack and wooden box, so it will delight the recipient too.
I've never been much of a cologne man, but Matt sent me a sample bottle, and I gave it a try out of courtesy. I was instantly converted. Now I'm always looking for reasons to splash on some Moonshine. What I like most about Moonshine is that it's subtle. Most colognes are so overpowering that they make me feel a bit nauseous. With Moonshine I feel like I just finished a midnight bootleg run in the crisp Appalachian Mountain air. $72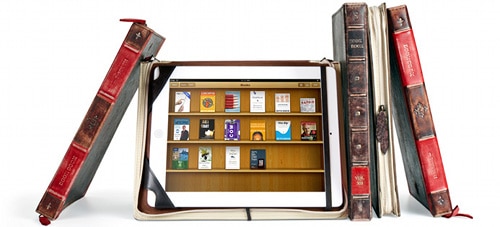 If you're a man fond of scotchy, scotch, scotch, leather-bound books, and the smell of rich mahogany a la Ron Burgundy, then might we suggest the Book Book iPad case to protect your iPad? The BookBook case is designed to make your iPad look like an old, leather-bound book you'd find in the distinguished library of a gentleman scholar. The case zips up to protect your iPad when you're not using it. The BookBook's real book feel will make reading on your iPad even more enjoyable. $70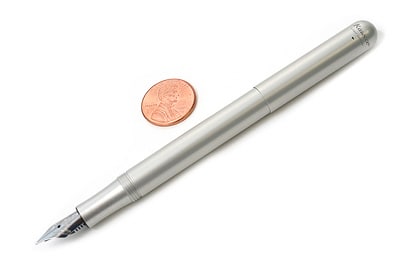 The Kaweco Liliput Al Fountain Pen is a great "everyday carry" fountain pen for the calligraphers on your list, or those who've never owned a fountain pen but have been curious about them. At just 3.8 inches (9.7 cm) in length when capped, the Kaweco Liliput fits nicely in your pocket. When you're ready to write, just remove the pen's cap and screw it on the back to give yourself a 5″ long pen. The Kaweco Liliput accepts standard international short cartridges. You can get the pen with the nib size and color of your choice. I picked up one of these babies earlier this year and now I'm always looking for excuses to write with it. $53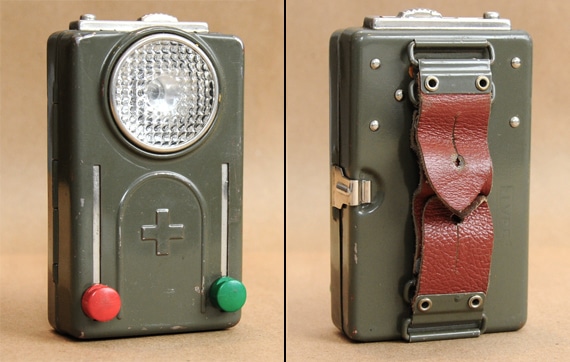 A flashlight has always made a great, albeit boring, Christmas gift for a man. So find a flashlight that has some character, and you've got the perfect present on your hands.
Some guy discovered a huge surplus of decommissioned Swiss Army flashlights and now the fine gents at Cool Material are selling them. These flashlights were actually used by the Swiss Army over two decades ago and show some vintage wear and tear. Each one gives you three different light options: clear, red, and green. You can also perform international Morse Code with this bad boy. Plus, they look flippin' cool. $35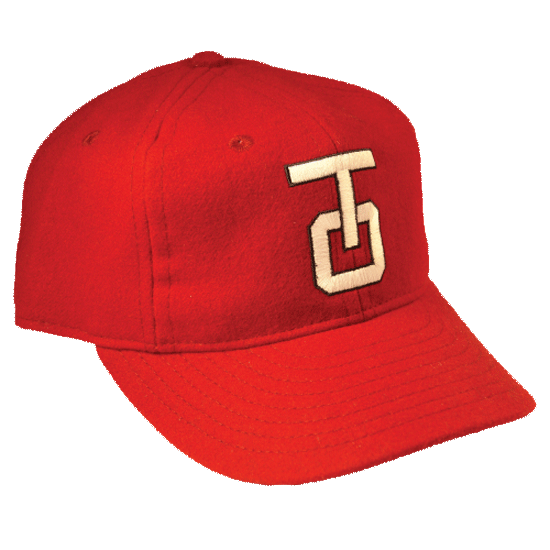 Ebbets Field Flannels specializes in re-creating the hats and jerseys of by-gone sports teams. You'll find hats from now-defunct minor league baseball teams as well as the Negro League. All of Ebbets Field's hats are made in the USA from wool broadcloth. Kate picked up a Tulsa Oilers ballcap for me last Father's Day. It fits my giant noggin nicely and has become my go-to baseball hat. Great gift for the sports fan in your life. $30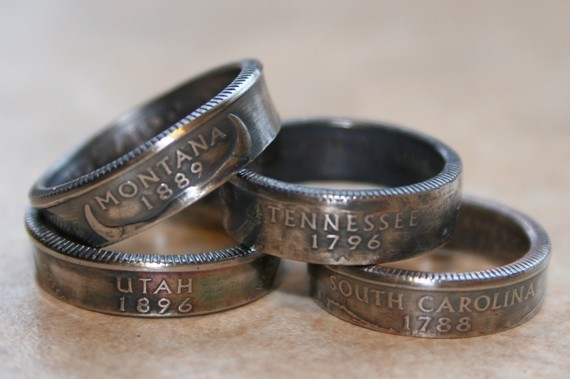 Stay-at-home dad and metal worker, Brent, crafts some handsome looking rings out of a variety of different coins. The rings are double-sided and can be custom made for each buyer. His rings that are made out of the U.S. state quarters series are especially cool (examples pictured above). Great way to show off your state pride. He makes coin cuff links as well.
Brent's got an Etsy store filled with lots of pre-made rings, but if you can't find a ring you like, you can send him any coin from your collection and he'll make a custom ring out of it. Maybe you have an old coin that belonged to your grandfather. It's not worth much, and it's just collecting dust. Send it to Brent so he can make a treasure that you can pass down from generation to generation. $30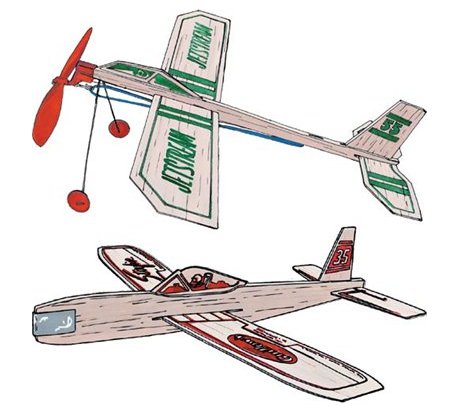 Even though all her children have grown up, every Christmas my mom always buys one "kid's" toy for all the adults to play with. She knows even men like to play around like boys sometimes, and it's a great tradition. If you're looking for a gift along these lines, you can't go wrong with balsa wood airplanes. They're fun for young and old alike to put together and fly all over the house. The Duluth Trading Co. is offering a squadron of 12 made by a company that's been making the planes here in America for decades. $27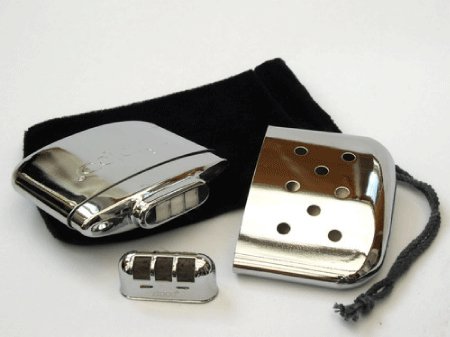 Perfect for the skier or ice fisher or any man who spends a lot of time outside in the coldest climes, the Zippo hand warmer can keep your hands toasty for 12 hours or more. These warmers can be engraved, so they're perfect for the man who's always wanted a personalized Zippo lighter but doesn't smoke. $13

The Opinel pocket knife was invented in 1890 by Frenchman Joseph Opinel as a knife to be used by peasants and poor folk. It quickly grew popular among farmers, herdsmen, and even the French bourgeois. The knife's iconic wooden handle has put the Opinel in several design museums in Europe. The Opinel family still runs the company and produces over 15 million of their knives in their factory in France. Keeping with their made-for-peasants roots, the Opinel pocket knife remains a bargain buy. $8-$10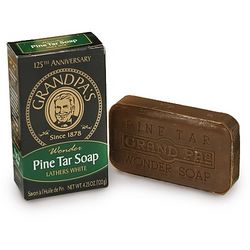 It's "soap from a simpler time." Since 1878, Grandpa's Pine Tar Soap has cleaned men with its manly pine tar smell. Chuck the clutter in your shower, because you can use Grandpa's Pine Tar Soap for bathing, shampooing, and shaving. It has a very unique smell–it reminds me of a basement in Vermont, in a weirdly good way.
The soap looks kind of like a lump of coal, but it's a great stocking stuffer for those who've been good this year. $5
Art of Manliness Swag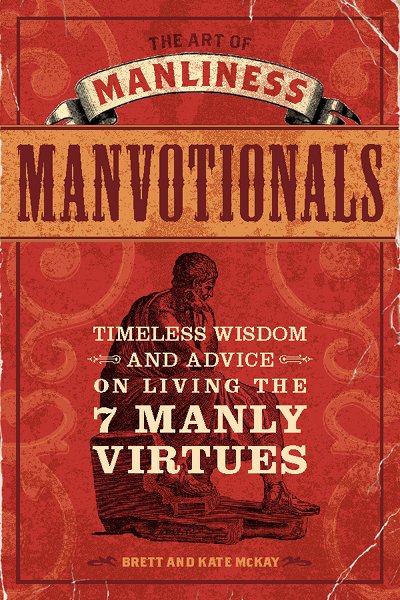 The Art of Manliness Manvotionals: Timeless Wisdom and Advice on Living the 7 Manly Virtues is our second book and was just released last month. The book is an anthology of history's best quotes, poems, letters, and excerpts from literature and speeches on living a life of virtue and excellence. It's hard to beat a gift that can help the recipient become a better man and get the new year started off right, and we hope the book finds its way to many a Christmas tree across the world.
You can buy the book on Amazon for $11 or you can buy it directly from us for $14. I'll even sign it and inscribe something personal if you'd like as well.
The Art of Manliness: Classic Skills and Manners for the Modern Man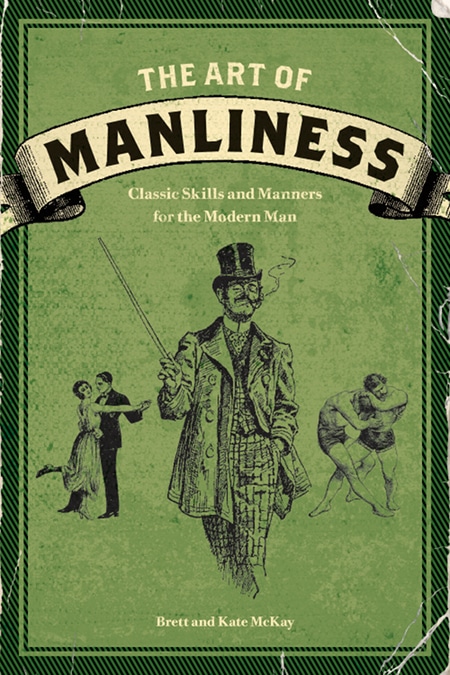 We published The Art of Manliness: Classic Skills and Manners for the Modern Man back in 2009, but the info in it is still just as relevant today; it's a timeless tome. The book is full of some of the best content from the early days of the site along with stuff you'll only find in the book. Everybody needs something enjoyable to read through while they relax on Christmas Day. Like Manvotionals, you can buy it on Amazon or directly from us.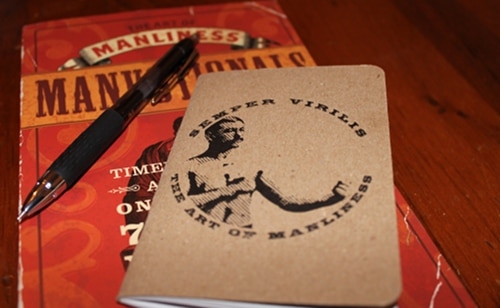 Every man should have a trusty pocket notebook on him to jot down all his deep and manful thoughts. The AoM Pocket Notebook has John L. Sullivan emblazoned on the cover with the words "Semper Virilis" (Always Manly) circling his head. We had some of these left over from the book launch for those who are looking for a perfect stocking stuffer. Set of 3 for $7.80
Click here to buy a set of AoM Pocket Notebooks.
Art of Manliness Posters
Need something to hang up in your garage, office, or man room? How about one of our Art of Manliness posters? We have two designs to choose from and both will inspire you to be a better man:
Theodore Roosevelt "Man in the Arena"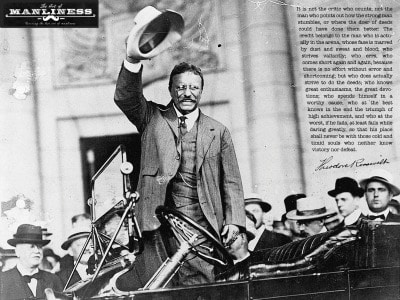 Click here to view larger image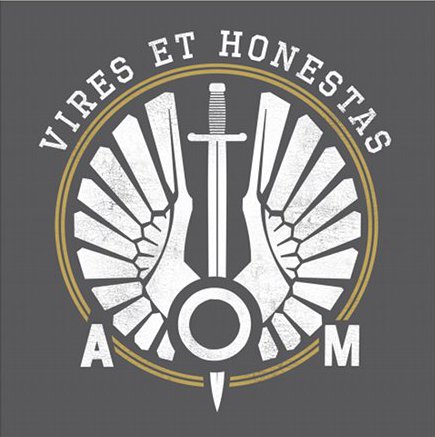 In conjunction with the release of the Manvotionals book and its focus on the revival of the classical idea of manliness as virtue, Tankfarm created a new line of AoM t-shirts, one for each of the 7 manly virtues. These are our coolest shirts yet; each sports a sweet design and an inspiring Latin phrase. The awesome original Art of Manliness tees are still available as well. $16.50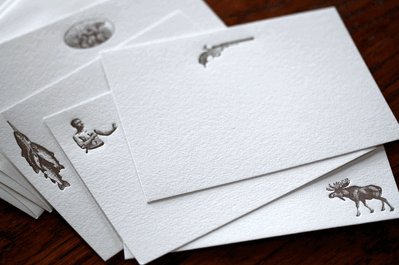 Every man needs a set of correspondence cards in his desk for jotting off thank you notes and the like. But most of the stationery available out there these days is made for women. Enter the AoM line of staionery made by Page Stationery. The cards are made from quality stock and there are 25 manly letterpress motifs to choose from, such as a revolver, compass, deer, pipe, and razor. $15