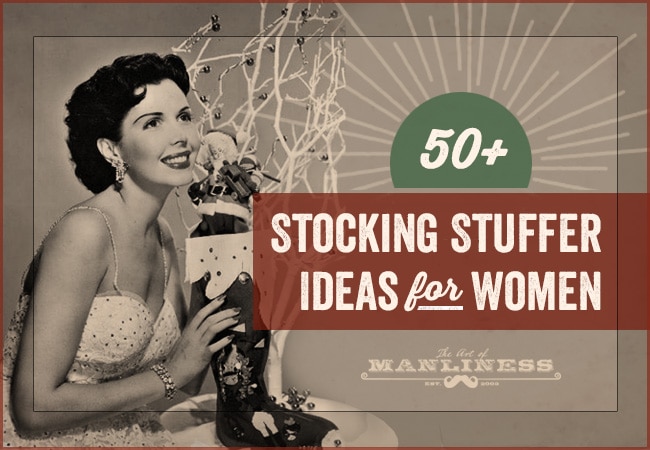 Stocking stuffers often get overlooked in the rush to see the bigger gifts Santa's left, but they're one of the best parts of Christmas. There's something really fun about gifts small enough to be stuffed into a giant sock. Equal parts whimsical, practical, and delightful, we've cooked up 50+ ideas for stocking stuffers for all the wonderful women in your life. There's a huge variety of ideas, so you're guaranteed to find something just right.
50+ Stocking Stuffer Gift Ideas for Women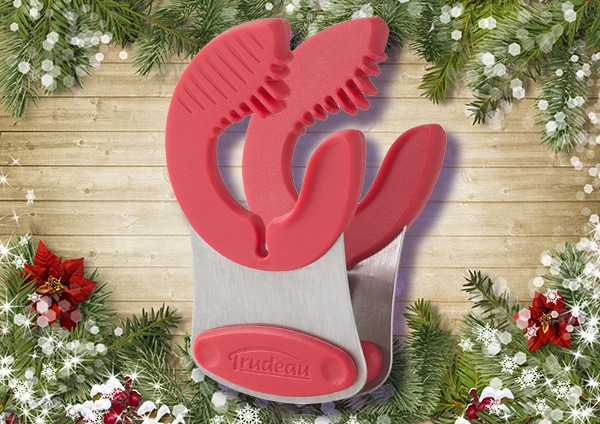 When cooking something up on the stove, you're usually stirring, whisking, or ladling while doing so. And usually those utensils end up either sitting on the stove or the countertop, inevitably leaving a big, sticky mess. This handy tool eliminates those problems. It simply clips to the pot, and holds those utensils in place so they don't dirty up the kitchen.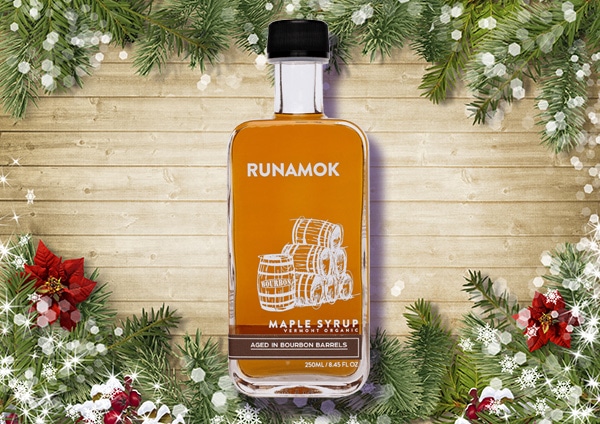 Maple syrup is the glue that holds breakfast foods together (often quite literally). Skip the Aunt Jemima and put something in her stocking that's a little fancier. This syrup from Runamok comes in a variety of barrel-aged, smoked, and infused flavors. Yum.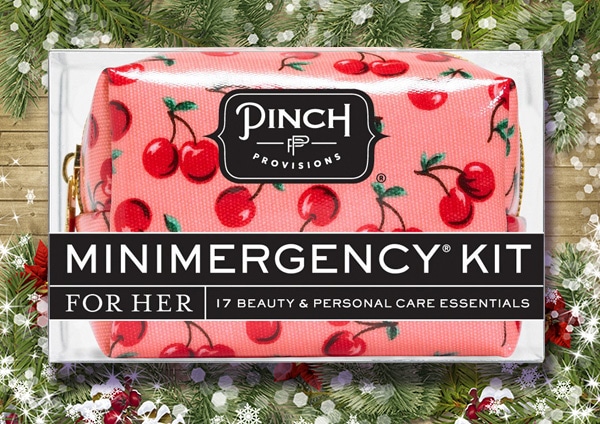 This kit includes 17 emergency beauty/hygiene essentials for ladies: deodorant, stain remover, emery board, floss, hairspray, and plenty more. And best of all, it fits in the palm of your hand, meaning it can easily go just about anywhere. There are also kits for men, girls/teens, bridesmaids, moms, etc.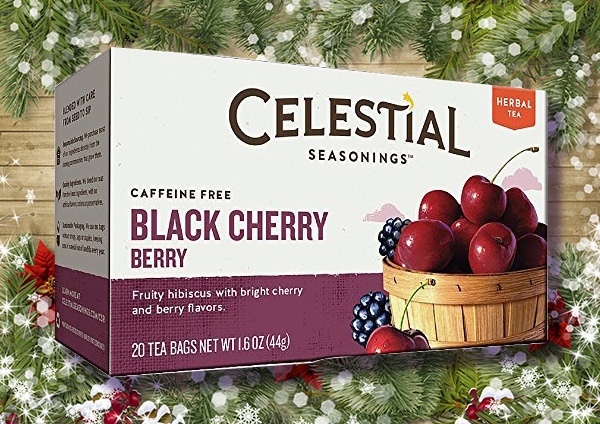 Few things are better than a steaming mug of tea on a cold winter evening. Compact, cheap, and immediately enjoyable, it makes for an excellent stocking stuffer. Buy your gal's favorite brand and flavor, and she'll be eager to make a fresh cup right away. One of our personal faves? Celestial Seasonings Black Cherry Berry.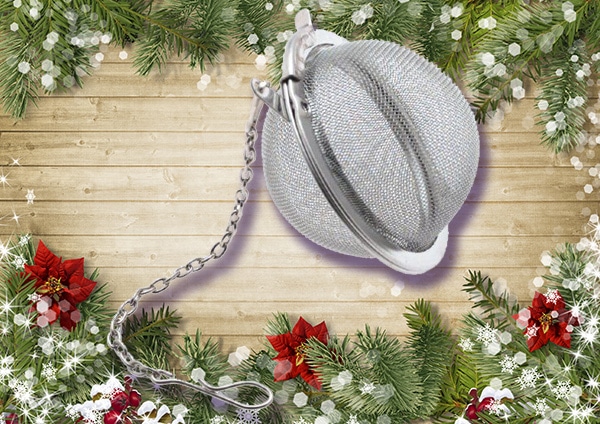 Tea bags are convenient, but if your gal is looking to become a tea connoisseur, get her an infuser. They're an easy way to upgrade from tea bags to all sorts of unique loose leaf teas that aren't often available in packet form. If you do get her an infuser, be sure the tea you get is indeed loose leaf so she can put it to use on Christmas morn!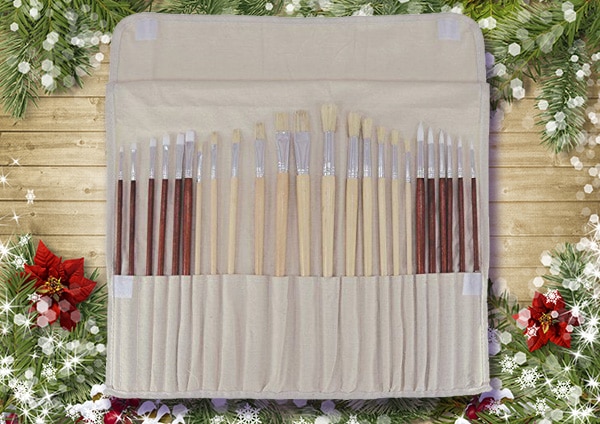 Foster the hobbies and creativity of the ladies in your life with this paint brush set. Be it painting entirely new creations on canvas, or giving some colorful life to a craft, this is a fun gift to give to anyone who wants to get their creative juices flowing.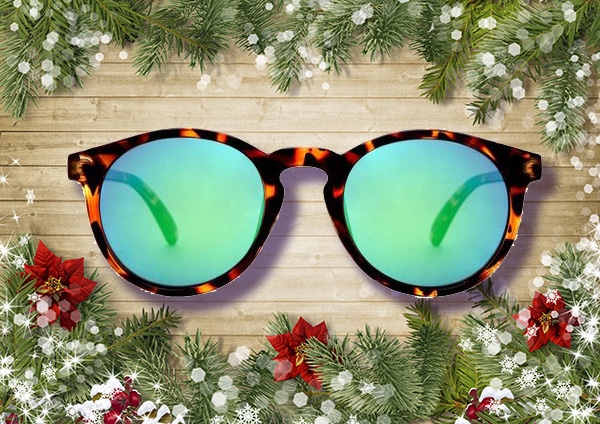 Even if your gal already has a pair of sunglasses, she could always use another pair of shades. Especially a pair as good-looking as these Dipseas from Sunski. Named after a favorite hiking trail across the Golden Gate Bridge from San Francisco, they blend the style of the city with the spirit of the outdoors.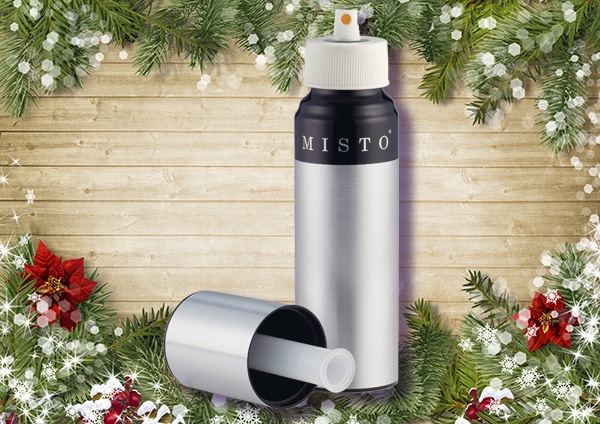 An environmentally and health-friendly version of your favorite aerosol cooking spray. No chemicals when spraying, and no trash when you use it up. Load it and reload it with any oil, vinegar, or even salad dressing, and mist it onto not only your skillets, but also salads, breads, and more.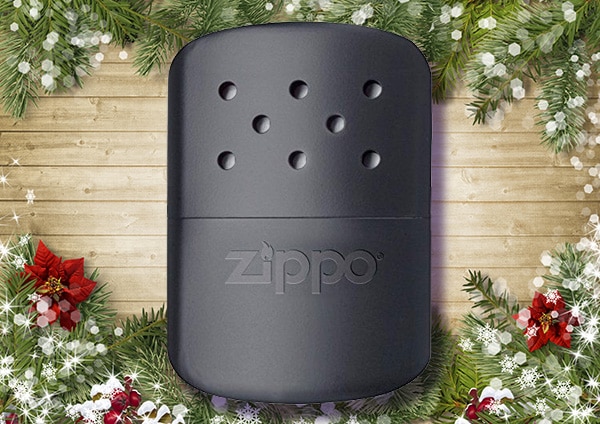 For chilly mornings walking to the bus stop, or brisk evenings at the kid's football games, this hand warmer will come in handy for a variety of occasions. Lasts up to 12 hours on a single fill-up, and refillable with Zippo lighter fluid, so you might as well throw some of that in as well.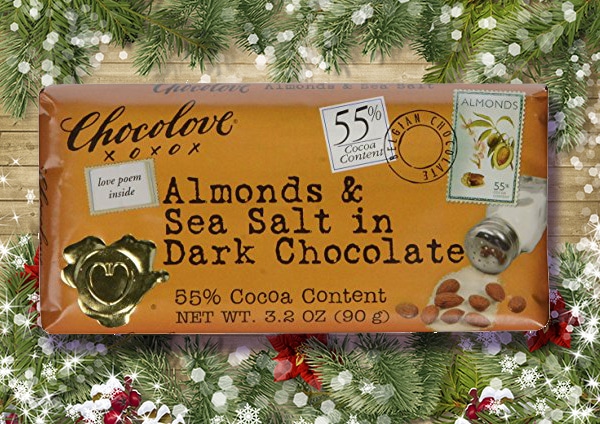 Who doesn't love a nice chocolate bar in their stocking? It can be opened and enjoyed right away, even as you continue unwrapping stocking gifts. Skip the Hershey's and get something classier. Chocolove has a ton of great options; Godiva is a classic favorite as well.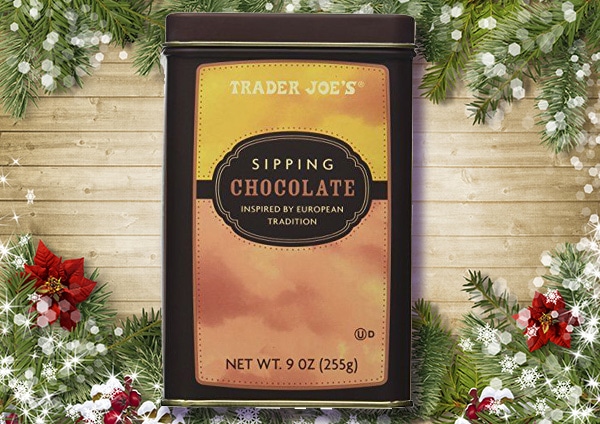 Hot chocolate makes for an excellent stocking stuffer, and this Trader Joe's Sipping Chocolate takes it up a notch. It's dark, rich, decadent, and instinctively makes you go "Mmmm" right when it touches your lips. A couple insider tips: 1) This milk frother, with the powder thrown right in, makes it super easy and extra delicious, and 2) it's actually cheaper to buy at Trader Joe's store if you live near one.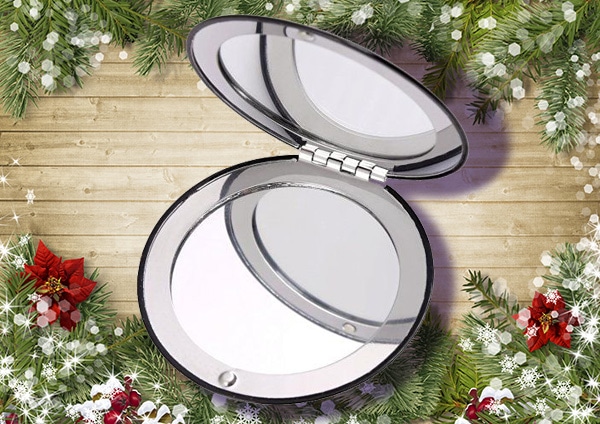 This little mirror fits easily into a pocket or purse, and comes in handy for quick makeup or hair checks throughout the day when heading out the door or before meetings. Doubles as entertainment for babies and toddlers.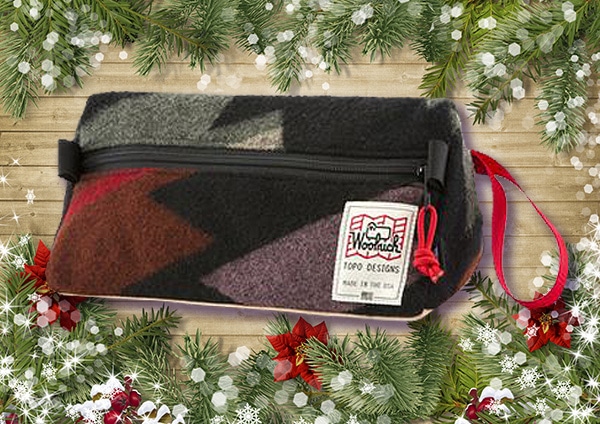 Just as every guy needs a well-stocked Dopp kit, so does every lady. Different from the emergency kit listed above, this bag comes empty and carries a gal's personal selection of hygiene, cosmetic, and grooming essentials when traveling. Ditch the old system of plastic bags, and grab a Dopp from Topo Designs.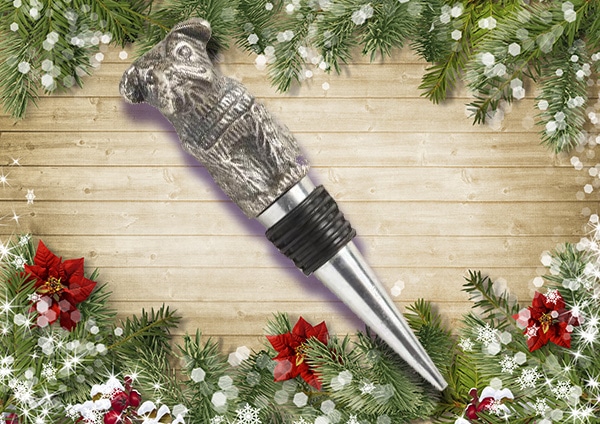 When you crack open a bottle of wine, beer, or soda, it can be hard to maintain its freshness if you don't finish it in one evening. This bottle stopper saves your beverages from going stale; it'll ensure wine maintains its original flavor, and will keep carbonated beverages bubbly for a few days. Have a couple in the house and they'll always be put to good use.
While it has "pastry" in its name, this brush is useful for much more than baking desserts. Its primary use in most household kitchens is usually in fact for applying marinades, rubs, and oils when grilling or roasting. Spread barbecue sauce on that bacon-wrapped meatloaf, or apply an extra coating of butter to your roasted turkey.
Everyone needs some lip balm now and then — especially in the dry winter months. Burt's Bees has a cool story with an eccentric old founder, and uses all natural ingredients. Who wants chemicals on their lips anyway? Plus, with this 4-pack, you can stand to lose a couple, as tends to happen with lip balm sticks.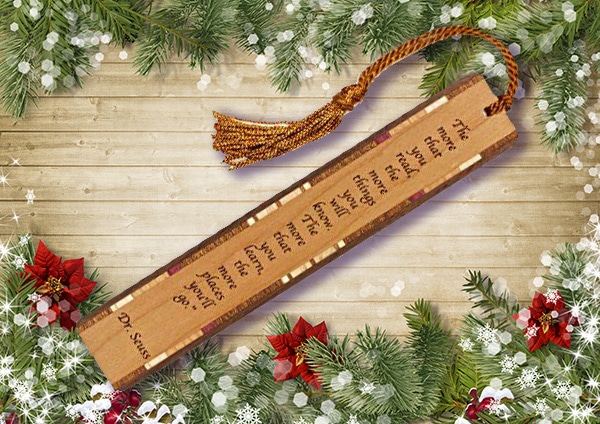 Bookmarks are literally sometimes a dime a dozen. That's great in theory, but with flimsy paper, they generally only last through a single book. Why not get something just a little hardier that will last years and years, and survive bookshelves of books? Plus, with a nice engraved quote on it, you'll also get a little bit of reading inspiration every time you crack open that spine.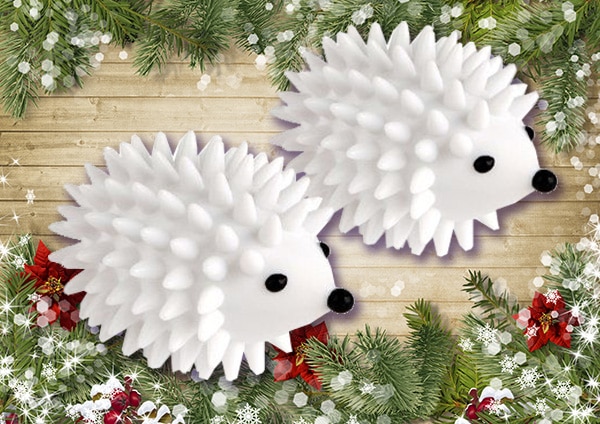 Wet clothes have a tendency to clump together in the dryer, especially with larger items like sheets and towels. Dryer balls go into the dryer with your laundry and tumble around, creating natural lift and separation between items, allowing warm air to flow more freely. They also naturally reduce static, allowing you to ditch those chemical-laden dryer sheets for good with this one-time purchase. Plus, you know, they're cute.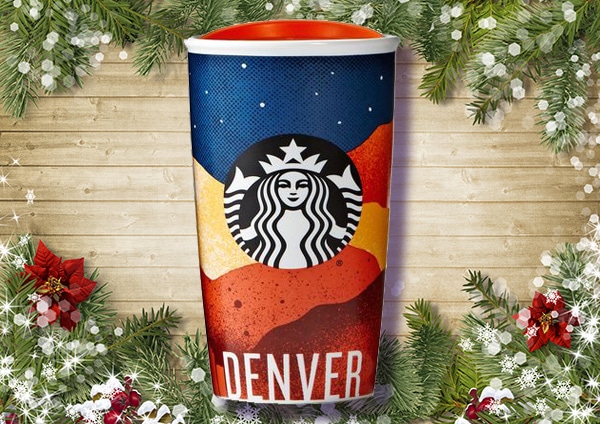 Coffee on the go is part of many people's morning routine and commute. Chintzy, screen-printed aluminum travel mugs leave your coffee tasting less-than-stellar, though, and ceramic versions often require some sort of sleeve to keep your hand from burning. Enter the double-walled ceramic tumbler. All the flavor of a ceramic mug, no handle/sleeve needed.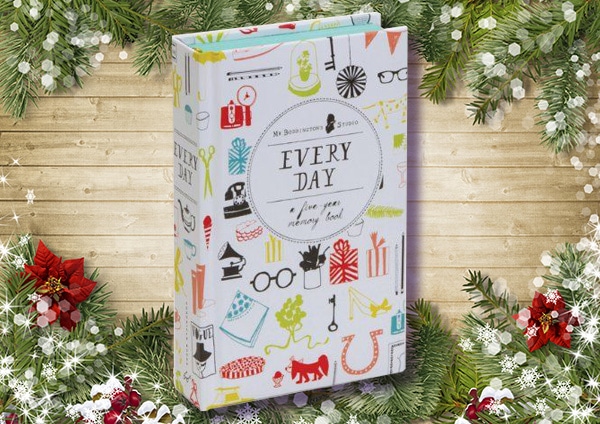 Journals are popular gifts to give (heck, we have a couple AoM journals!), but they don't often make great stocking stuffers as they're either a bit spendy or too big. A large collection of blank pages can also be intimidating for those who aren't already in the habit. The Five-Year Journal is compact, and gives you space for really just a sentence or two every day. It's more memory journal than feelings journal. Write down the big happenings of the day over the course of five years, and be able to look back fondly and easily at past events.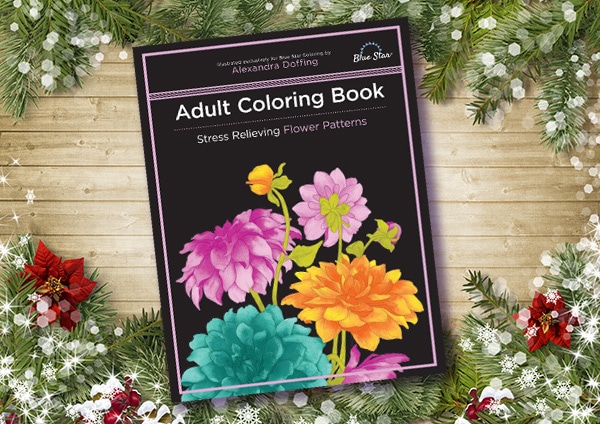 Coloring books for grown-ups are all the rage right now. Take advantage of this year's trend and pick one up to put in your loved one's stocking. Ladies the world over rave about the stress relief and creativity release that comes from coloring in the lines. There's something to that — you're able to create some art, but don't have to come up with it out of thin air. Think your gal won't dig it? Try it anyway, you never know! Oh, don't forget to grab some colored pencils too (or fine-tip markers, but they're more expensive).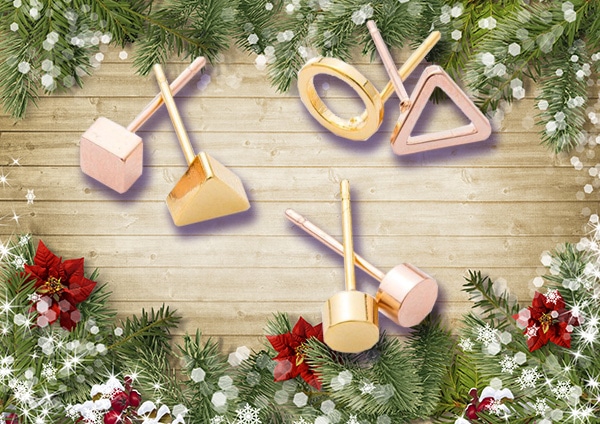 Earrings of all kinds make for great stocking stuffers, and these studs are an especially winning choice. These types of earrings are smaller, more subdued, and don't come with the flash of fancy jewelry — in a good way. They can be worn every day and for all occasions rather than just the special ones. This particular set comes with three pairs of earrings, one each in gold, rose gold, and silver. Guaranteed winner here.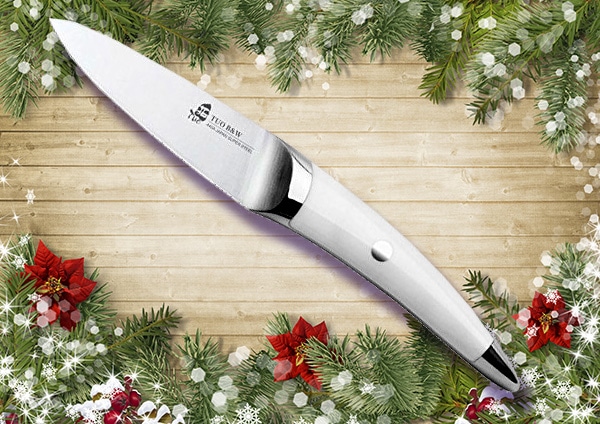 In many kitchens, the paring knife — that small fruit and veggie chopper — gets more use than any other blade. Cutting fruit in the morning for breakfast, chopping veggies for a lunch salad, slicing limes for the evening cocktail, and plenty more. Replace the worn out knife, or add another to the kitchen (can't go wrong having a few around!).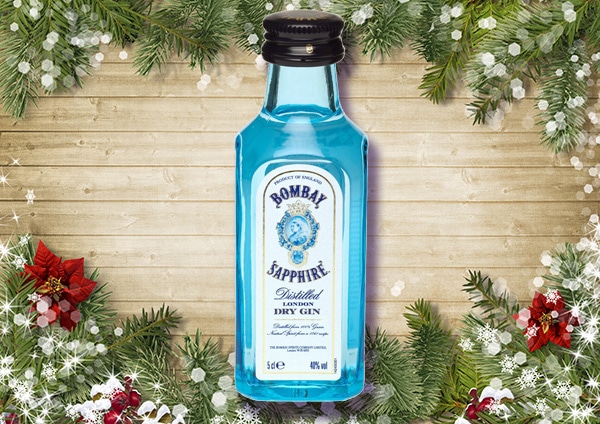 While nice bottles of wine or fancy whiskeys make for great Christmas presents, why not throw a couple mini bottles of your loved one's favorite inexpensive booze into her stocking? Mini liquor bottles are generally 50ml — just enough for one cocktail. The contents aren't necessarily top shelf, but the delightsomeness of the tiny bottle makes up for that!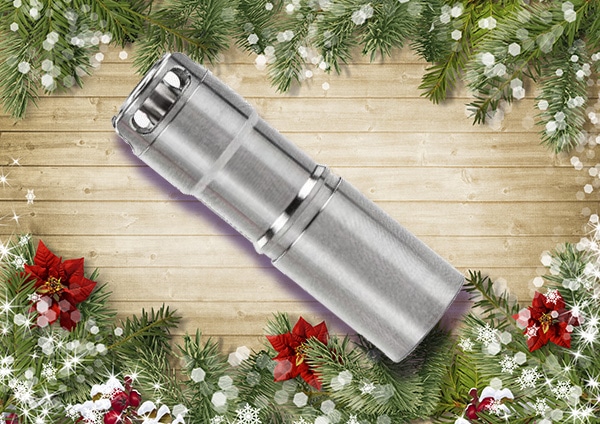 Everyone should carry a torch. It's part of your self-defense arsenal, and comes in handy in a variety of situations, from walking to a car after a late work meeting, to digging around a dark basement for that holiday serving dish. This titanium model by MecArmy is extremely durable, has a rechargeable battery, and is less than 2″ long.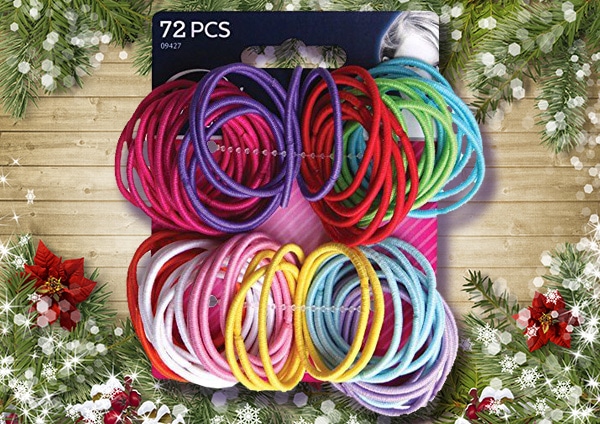 Every husband wonders at all the places a woman's hair ties end up around the house; they're literally everywhere. Their easy migration means they're easy to lose, and that a woman can always could use a new supply. Hook her stocking up with an ample pack of 72, and look forward to finding them in your bathroom, your shoes, your car...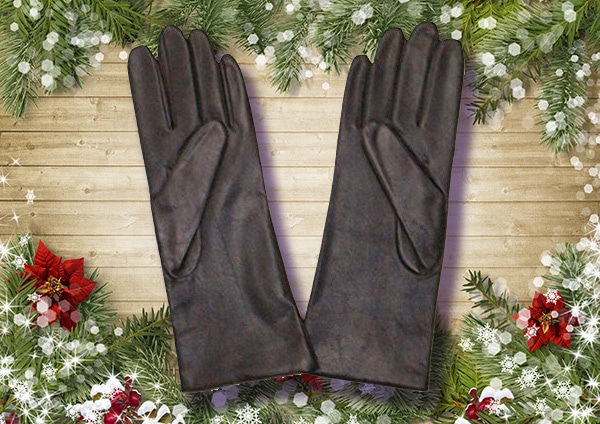 A classy pair of gloves is a must for any lady. Leather, without question, is the way to go. Made with super-soft lambskin leather, and lined with uber-cozy cashmere, she'll be itching for cold weather just so she can wear these out and about.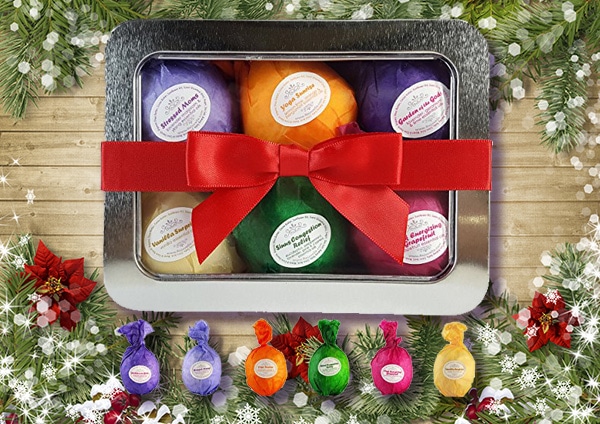 What's more luxurious than a hot bubble bath at the end of a long day? Rather than just standard bubbles though, get your gal this set of bath bombs. You drop 'em in the water, and they swirl and fizz with oils and moisturizers. The different bombs use various scents and oils for different effects: relaxation, congestion relief, energizing, etc. Plop this in her stocking and she'll be thrilled.
International Candies/Snacks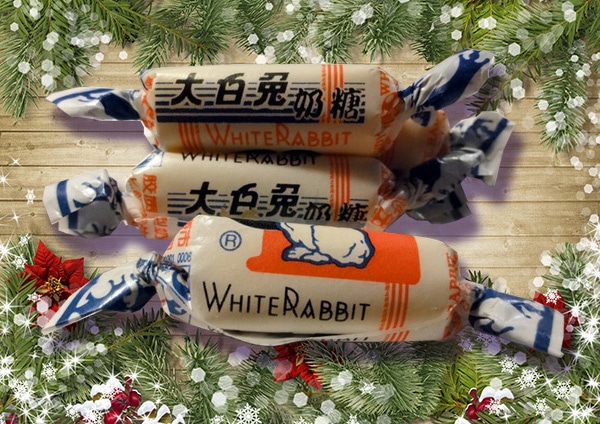 If you've traveled internationally, you know the surprise and delight that comes with trying foreign snacks and candies. They're usually much different than our classic American fare, and hard to find once you're back in the states. Give your loved ones a literal taste of nostalgia by getting your hands on some of their favorite international treats. Amazon has a variety of snacks available; international markets and grocery stores often carry foreign goodies too. If you're someone who likes world snacks in general, Treats is a cool subscription service to try out that sends you a variety of snacks and candies from a different country every month.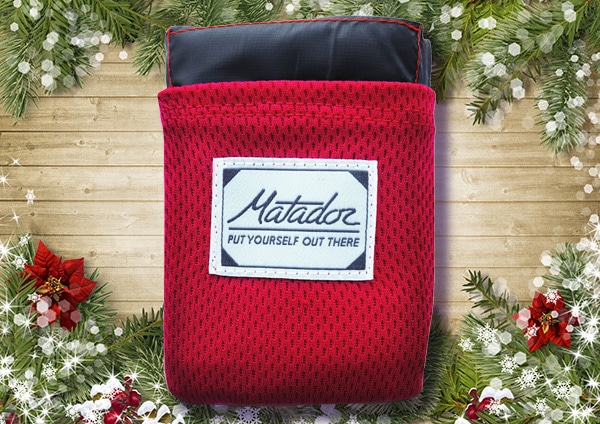 The uses for a warm blanket that can fold up and fit into your pocket may be more than you'd think — from impromptu picnics, to warming up by the fire when the temperature suddenly dips. Your gal can keep this in her car, and always be prepared, whether it's for snuggling or for an unexpected roadside emergency.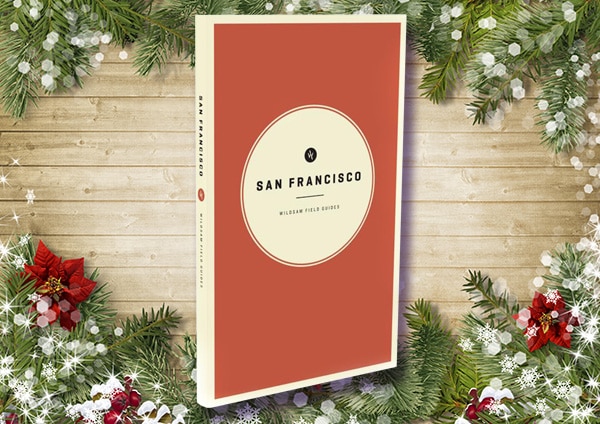 When you're vacationing (or even stay-cationing), the internet has made planning your activities a breeze. Or has it? You'd think a bevy of information would be good for travelers, but in some ways it's harder than ever because of the sheer amount of info out there. Who do you trust? How many "Best Restaurants" and "Best Hotels" lists can you read before you eyes start to bleed? That's where the Wildsam Field Guides come in. Don't expect your standard list-based travel guide. From hand-drawn maps, to essays from local writers, to hole-in-the-wall expert recommendations, these guides are must-haves for all those who like to wander, with just a pinch of aim.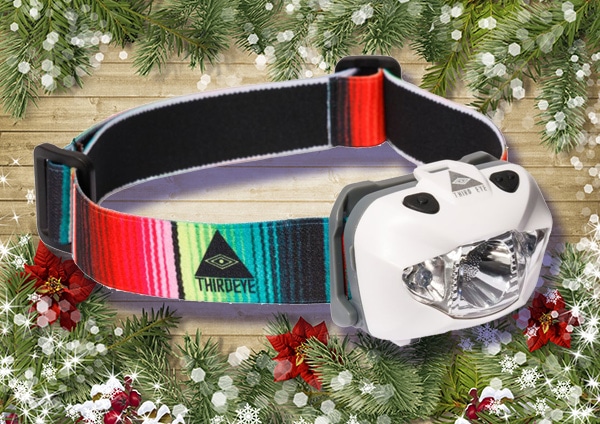 Headlamps are incredibly handy for camping, or for when the lights go out in your house. Everybody should have one stashed away, and if they're as pretty as this one, all the better. The TE14 boasts the solid functionality of your typical headlamp, but also includes a snazzy artist-designed headband.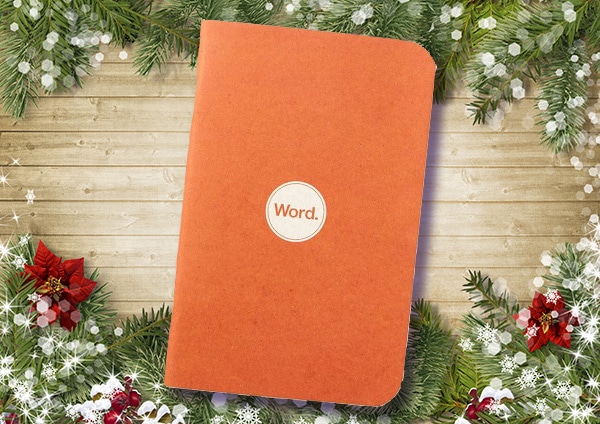 Everyone should carry a pocket notebook — beyond just their creative and practical history, there's well over 100 uses for them (as told to us by our readers). Don't rely on your smartphone for note-taking; writing things down by hand embeds it deeper into your brain. The 3-packs from Word look sharp, offer an assortment of fun colors and cover artwork, and offer a handy built-in to-do system.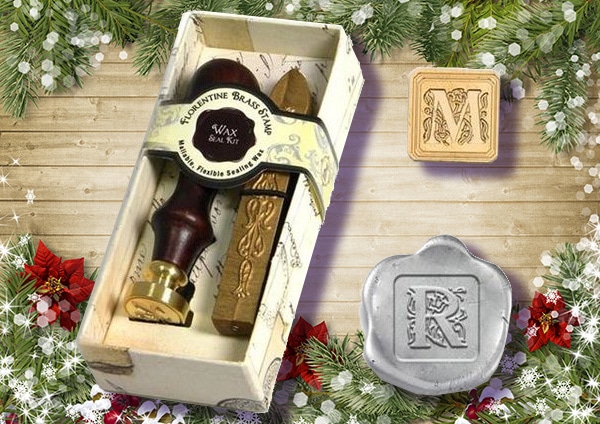 Letter writing is a lost art, but it need not be. The tools of the trade are minimal: nice paper, a pen, envelopes, and postage. Add even more class to your letters with wax seals. You'll not just be kicking it old school, but darn near medieval. This kit allows you to choose a letter of the alphabet for your seal, giving it even more of a personal touch.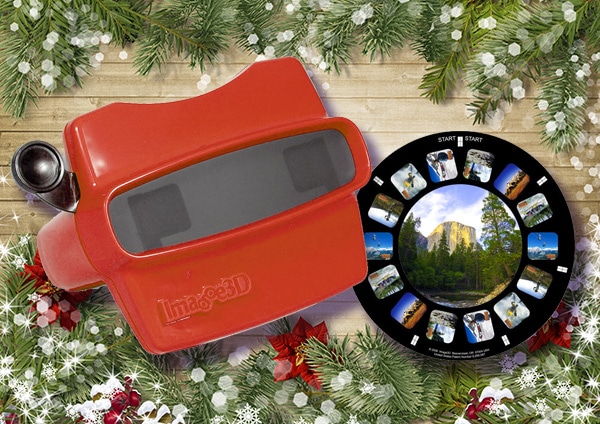 View-Masters were all the rage in the 80s. Insert a reel of photos, look through the view finder, and see 3-D images of your favorite places and things. It was like the beta version of virtual reality. Well, those devices are still made, and nowadays you can choose your own photos to put onto the reel. Imagine your gal's surprise when she puts it up to her eyes and sees photos of you, her, and your family.
Trashy Magazine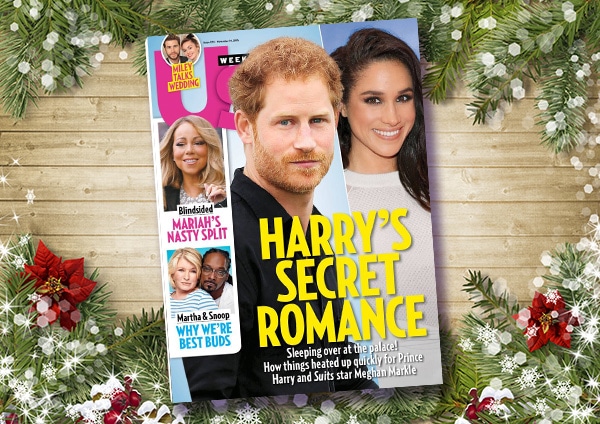 Sometimes, gals (and guys too) just want to sit back and read something mindless, and yes, even trashy. So why not indulge that guilty pleasure this holiday, and stuff a gossipy, Hollywood magazine in her stocking. It'll go well with the cheap booze you also got her.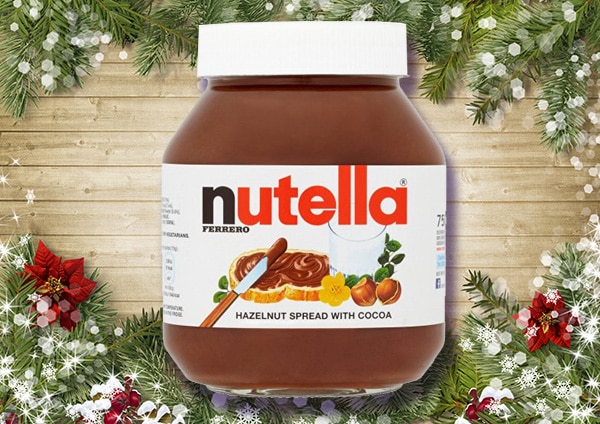 Speaking of guilty pleasures…Nutella. Too rich for everyday consumption, but during the holidays, we all need to treat ourselves a little bit. This chocolatey hazelnut spread will delight anyone, from Grandma on down to the little kiddos. You'll be hard pressed to keep the jar closed once it's unwrapped.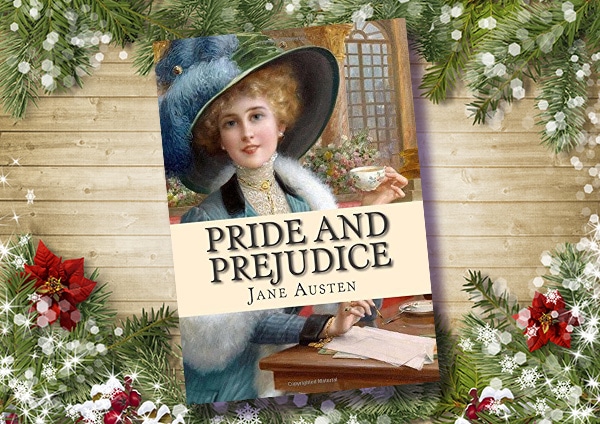 Most of our days are spent hunched over looking at screens. Why not give something to be consumed that's tactile and engages more of our senses? Cheap paperback books have a classic, vintage-y vibe that's hard to replicate with other forms of entertainment. The options here are limitless, but classics are a great choice, and Dover Thrift Editions make it even more economical. Pride & Prejudice is our pick.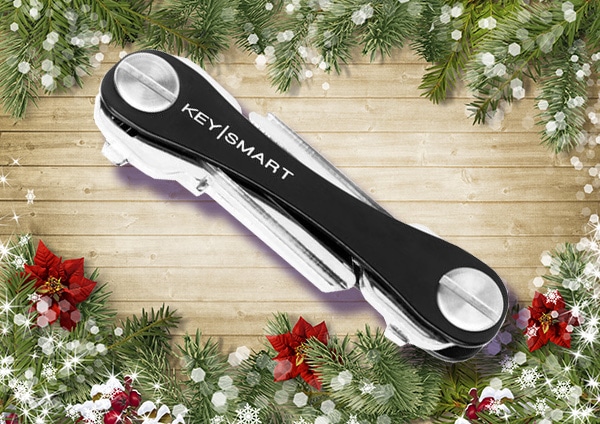 The ring is an outdated method of organizing our keys. It leaves them noisily jangling in pockets and purses, and you're always fumbling for the right one. The Keysmart changes all that, providing a sleek way to organize your keys, and you'll soon know exactly where each key is when you need it. Everyone could use a little more organization in their lives, and the Keysmart makes for a great stocking stuffer.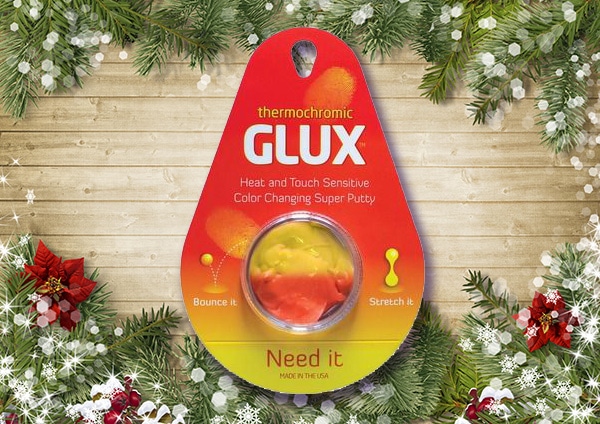 Every stocking needs at least one purely "just for fun" item designed to bring out the recipient's inner child. Especially around the holidays, simple toys have the tendency to engender the same sense of wonder and joy in adults as they do in kids. Enter Glux. It's silly putty on steroids. It has all the same properties as the classic goo — it bounces, stretches, peels — but also changes color when you touch it because it's made with a heat-sensitive material. Cool.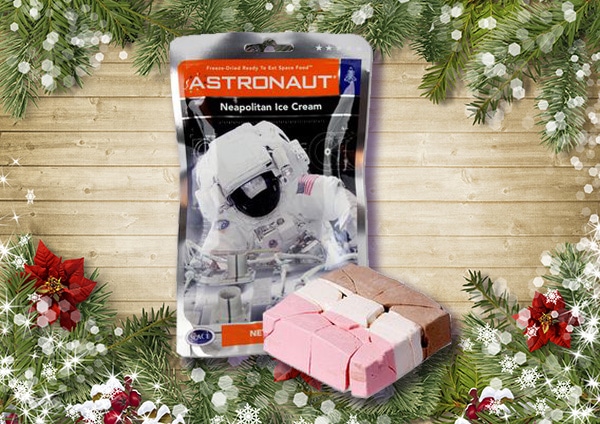 Back in the 80s, anything space-related was a hot-ticket item for kids to find in their stockings and under the Christmas tree. Astronaut ice cream is ice cream that's freeze dried and packaged so it's ready-to-eat right out of the bag and won't melt until it's in your mouth. It was actually developed by Whirlpool for NASA, but was never put into rotation for astronaut meals. But, it caught on with kids as a fun snack, and is still available today as a throwback to an era when Americans was fascinated by space. And goshdarnit if it doesn't taste just like the 80s.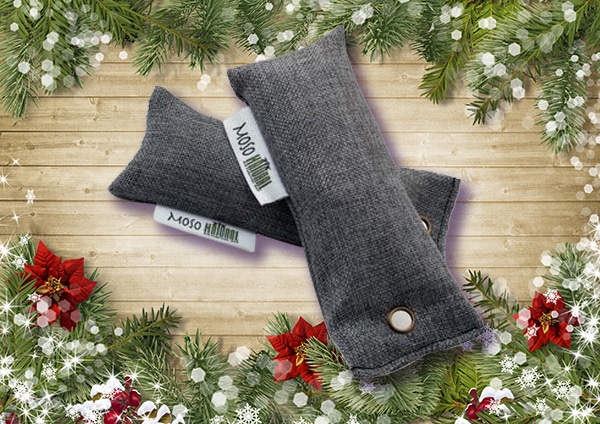 As much you may not want to admit, everyone should have a deodorizer bag or two in their arsenal. Shoes get stinky, gym bags get stinky, even luggage gets stinky. It works by absorbing excess moisture to prevent mold, bacteria, and other odorous substances from taking root. Throw one in each shoe overnight or chuck 'em into your gym bag after a sweaty workout, and no more stink! Your family, coworkers, and innocent bystanders will thank you.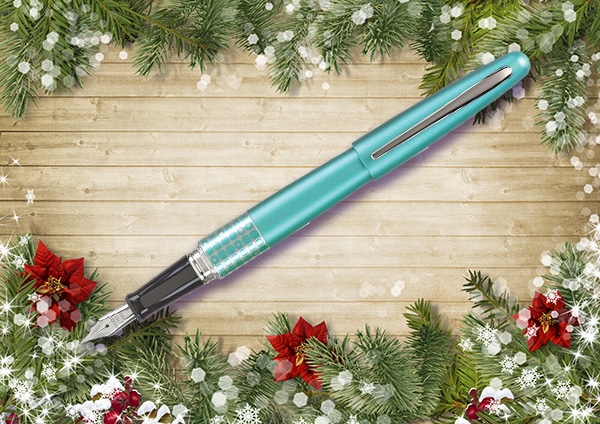 Fountain pens are a fun upgrade from using standard ballpoints for your writing needs. They simply provide more class to your note-taking, journal-keeping, and letter-writing. They can be very expensive though. Start off by giving your gal this inexpensive Pilot model, which as an added bonus, comes in this awesome retro turquoise color (as well as several other non-traditional hues).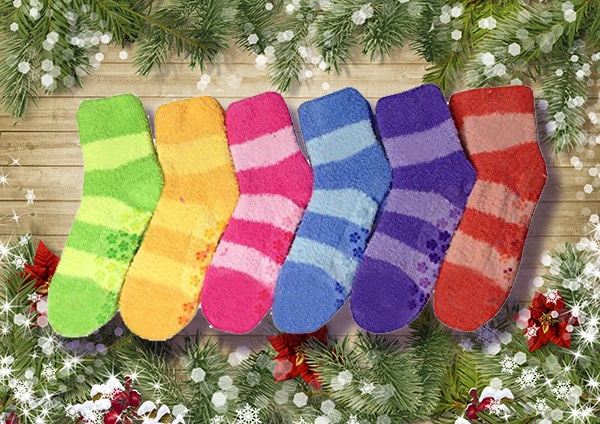 It can be easily argued that socks are the greatest stocking stuffer there is. As a kid, you bemoan getting socks and can't believe that adults get so excited about them. But on a cold morning, there's just nothing better than slipping on a cozy, fuzzy pair. Warm feet, warm soul.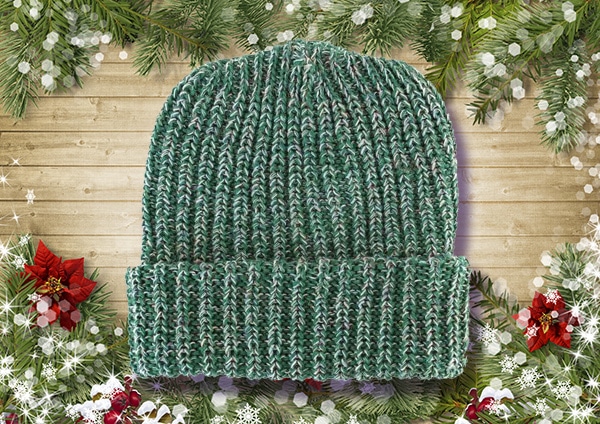 When the weather outside is frightful, you need a warm but stylish cap to keep the cold at bay. This hat provides warmth, and its textured cotton look is much better than sleek, athletic-style nylons and polyesters. After unwrapping, it's quite possible that your loved one will throw it on ASAP and head outside for a snowball fight.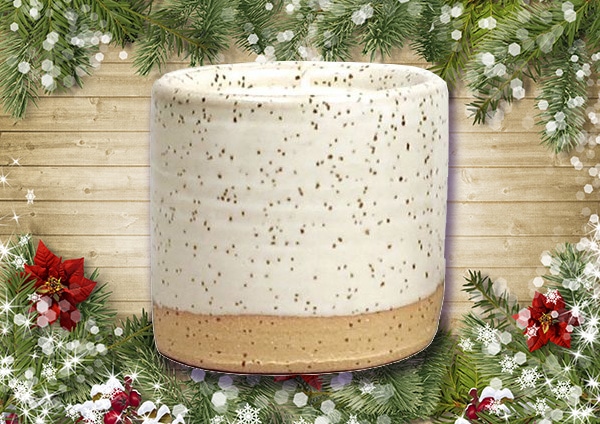 Candles provide a nice ambiance to any setting with their warm glow and pleasing scents. Candles can get darn spendy though — and while this one is $30, it's made with repurposing in mind. After the candle has burned out, give the vessel a wash and it can be used as a coffee mug, a small planter for a succulent, or even as a container for DIY candles.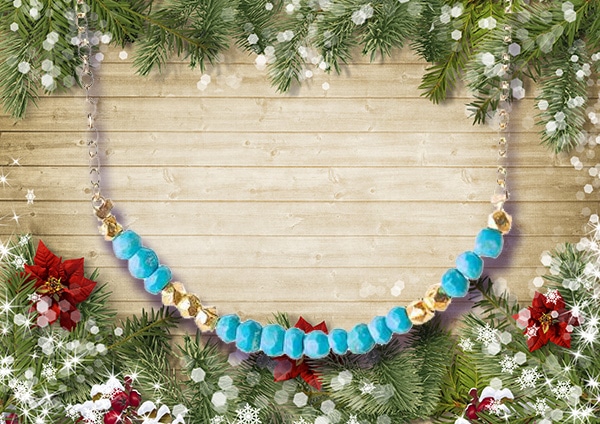 Tell her you love her with a language from long ago. Turquoise stones and bronze beads spell out the word "Love" in Morse code. What's great about this necklace is that it's romantic and meaningful, but not too flashy. While others will praise the design and colors, she'll know it means much more than that — it's almost like your little secret, which makes it all the more fun.
Scissors may seem like a boring gift, but boy, it's sure annoying when you need a pair and can't find one. Or when the pair you have doesn't perform up to par. When duty calls, a sharp, reliable pair of shears will beat the dollar store variety any day, and these are Danish designed and made with sturdy stainless steel. Opening bags of food, cutting wrapping paper, opening boxes — its uses are nearly as numerous as a pocket knife. Plus, once it's unwrapped, it'll come in real handy for opening all the boxes under the tree!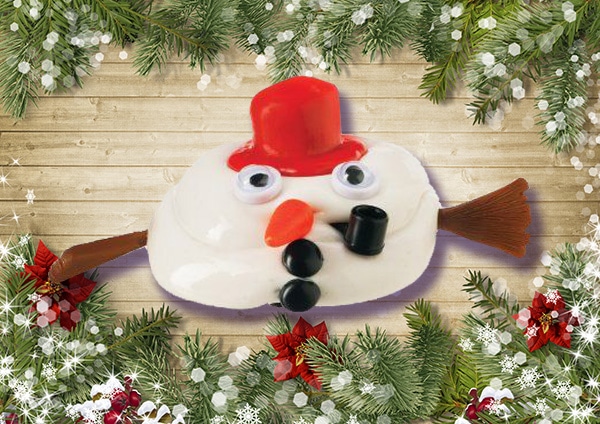 Last Christmas, this was the surprise hit of the McKay holiday, and its fun lasted for months after. While we got it for the kids, you'd often catch us playing with it too. Nothing says wonderfully mindless entertainment like building a miniature putty snowman only to see it melt into a puddle after a while. The kit comes with white "melting" putty, a hat, scarf, eyes, arms, and a nose, and putting it together is something that ladies (and gents) of all ages can enjoy together!