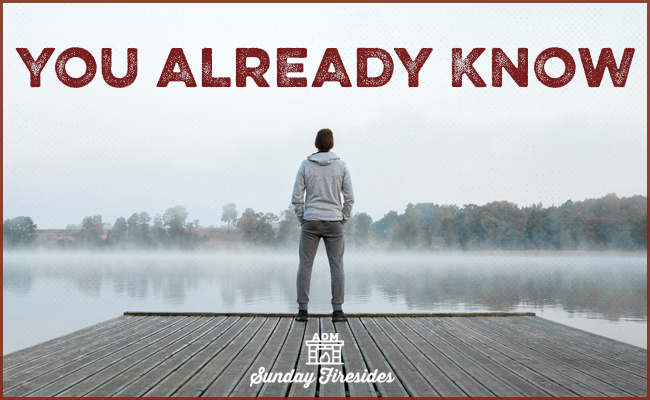 You're going round and round on a decision. You're trying to figure out whether or not you need to make some change in your life. And you feel like you're just one more reddit-trawl, advice-soliciting text, or journaling session away from finding the answer.
But, chances are, you already know the answer.
You already know you need to move.
You already know she isn't the one.
You already know what you should be eating.
You already know what habit you need to (re)start.
You already know the habit you keep searching for evidence to justify continuing is terrible for you.
You already know what you need to do to turn things around.
Every moment, since the day you were born, your body and mind have been registering your reactions as you've interacted with the world. They've kept an endless log of what elevates, and diminishes, your health; what landscapes, people, and tasks resonate, and repel; what order of priorities takes you closer to, and further from, your ideal life. Over the decades, they've collected millions of data points, each of which has honed your instincts for exactly what you want and need.
And you really think you don't have a clue whether you should take that job?
The fact you're keeping yourself from acknowledging the answer isn't because you don't think you have enough information. It's because you want to stay within the safety of limbo. It's because you don't want to close the door on any of your options. It's because you want to keep behaving like you currently do.
It's because if you accept that you already know, you'll also have to accept that it isn't time for yet another google search, pros and cons list, or conversation about the same damn thing — it's time to steel yourself, trust yourself, and finally act.