Tying a bow tie is a little trickier than tying a necktie, but once you learn how to do it, it's a breeze. When I was learning how to tie a bow tie a few years ago, I was disappointed with the illustrated how-to guides out there. So Ted Slampyak and I put our heads together to create the visual how-to guide on bow tying I wish I had had when I was learning. While we think it does a good job of showing how to tie a bow tie, it will still take some practice and trial and error before you get it down pat.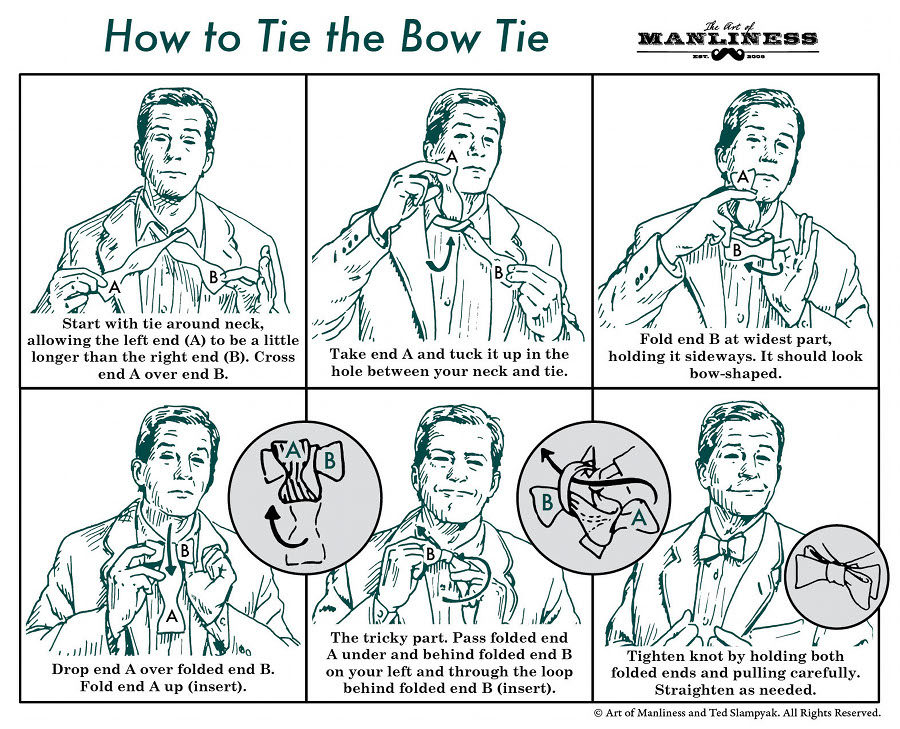 With this guide and a bit of practice, you'll be rocking a bow tie just like my man, Charles Osgood. I love CBS Sunday Morning.
Like this illustrated guide? Then you're going to love our book The Illustrated Art of Manliness! Pick up a copy on Amazon.
Like this illustrated guide? Buy the poster!