: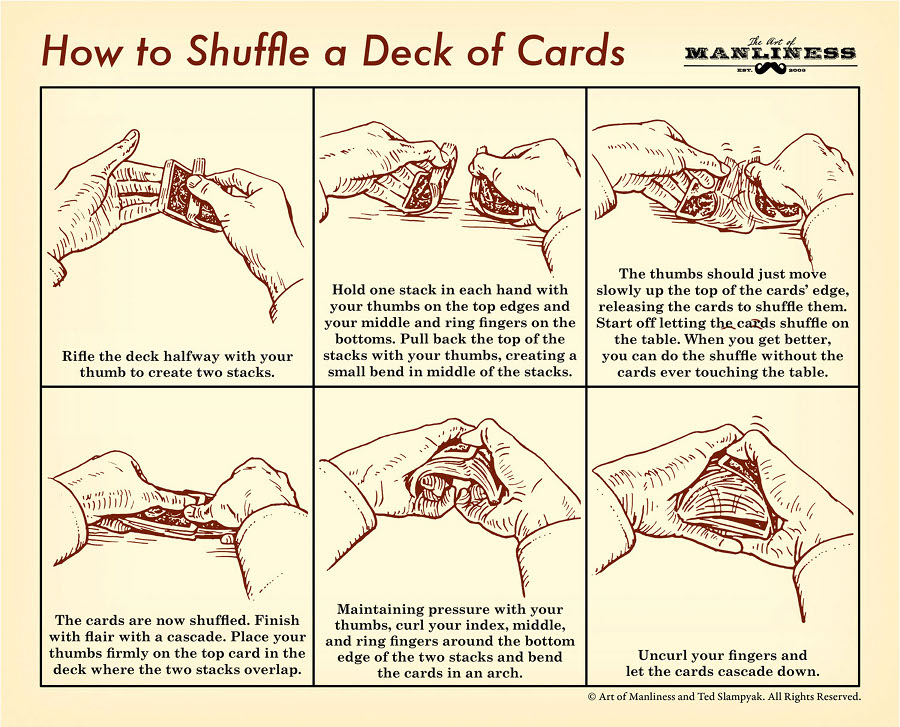 Illustration by Ted Slampyak
I'm surprised by the number of men who don't know how to shuffle a deck of cards. But you shouldn't have to hand the deck to your grandpa for shuffling next time you're playing gin rummy. Learn how to thoroughly shuffle a deck of cards just like Gramps, with a bit of flair to boot!
Like this illustrated guide? Then you're going to love our book The Illustrated Art of Manliness! Pick up a copy on Amazon.