In today's episode I talk to Cal Newport, author of the book So Good They Can't Ignore Ignore You: Why Skills Trump Passion in the Quest for Work You Love. In his book Cal makes that provocative case that "following your passion" is terrible career advice and can actually cause people needless anxiety and problems in their lives. Instead of "following your passion," Cal argues that seeking mastery in your job is the starting step to cultivating work you love.
Show Highlights
How following your passion can lead to anxiety and misery
What the research says on what makes work fulfilling (hint: it's not following your passion)
The difference between the craftsman mindset and passion mindset
Why your focus should be on developing "career capital" and not following your passion
Why you need autonomy in your work to be happy (and how you can get it)
And much more!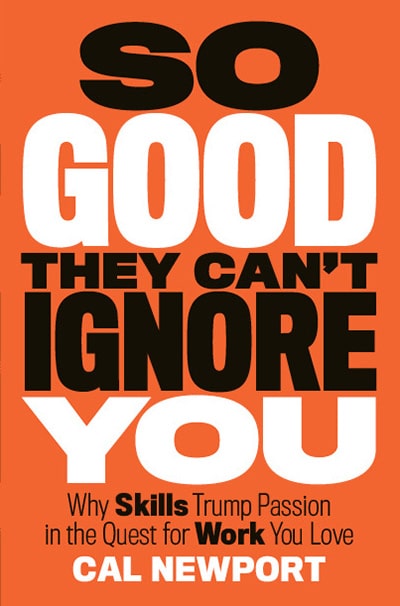 I highly recommend you pick up a copy of So Good They Can't Ignore You.  It's one of the best books I've read this year. More young people need to read this message. Also, check out Cal's blog Study Hacks for tips and insights on studying in college as well as on developing the craftsman mindset in your work.
Listen to the Podcast!
Listen to the episode on a separate page.
Subscribe via iTunes. (Please give us a review if you enjoy the podcast. It helps others discover us)