Are you getting tired of using social media platforms like Facebook, Instagram, or Twitter? We sure are, that's why we've been sharing less and less of AoM's content on those channels.
Social media platforms can be a semi-useful way to keep up with news and media content, but they come with significant downsides — increasing your itch to frequently check your phone and forcing you to view the content you are interested in, alongside dumb posts and advertising that you're not.
A better way to keep up with AoM's content is though our free "Dispatch" service — texts/messages sent directly to your phone through private messaging apps. When you sign up for the Dispatch, you'll receive just one message/text a day from us, with links to 1-2 articles/podcasts (90% of the time it's just 1) we published that day, and be able to enjoy the content we send without the distractions of social media. If you get an article or podcast that really resonates with you, forward it to a buddy or family member.
Sign Up for The Art of Manliness Dispatch
We have accounts on four of the most popular messaging apps: Messenger, Telegram, WhatsApp, and WeChat. You can follow us at whichever one you prefer.
Telegram
To follow us on Telegram, follow @artofmanliness or visit telegram.me/artofmanliness
WeChat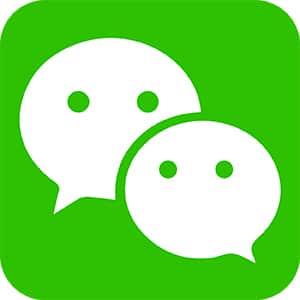 To follow us on WeChat just add artofmanliness1 (someone already got artofmanliness) to your WeChat contacts.
The Art of Manliness App
If messenger apps aren't your thing, we do have an Art of Manliness app on iPhone and Android. We're currently working on an upgrade of the app based on user feedback.
Art of Manliness RSS Feed
Or if you prefer, you can subscribe to our RSS feed via your reader of choice. I'm a big fan of Feedly. We've got 163K+ people following AoM on Feedly.
As always, thank you for your continued support of the Art of Manliness!