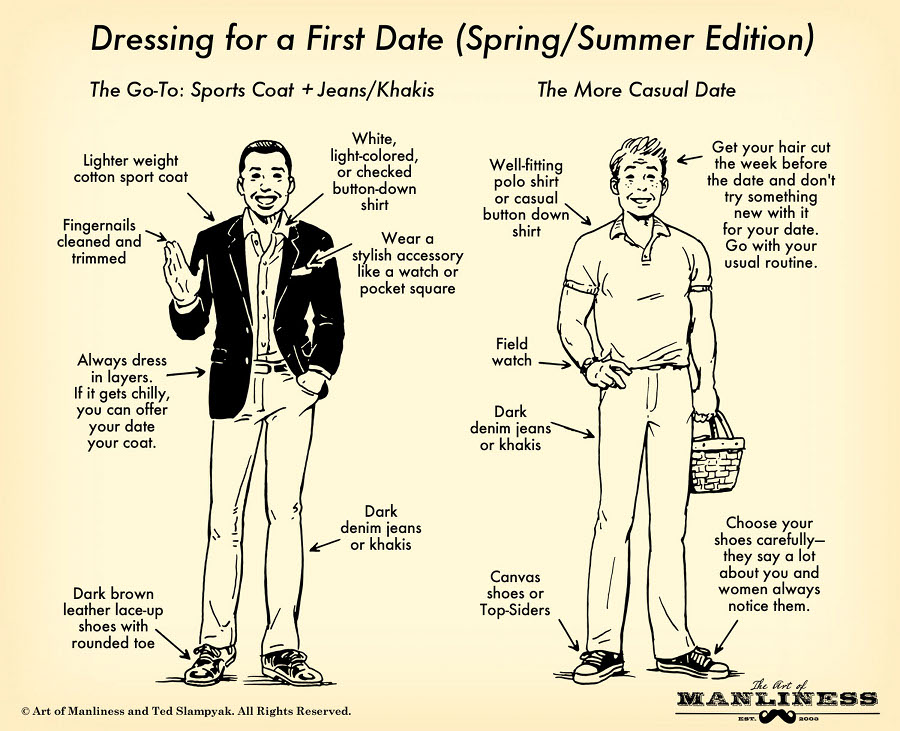 Illustration by Ted Slampyak
The go-to: sports coat+jeans/khakis
– Lighter weight cotton sport coat.
– White light-colored, or checked button-down shirt.
– Wear a stylish accessory like a watch or pocket square.
– Fingernails cleaned and trimmed.
– Always dress in layers. If it gets chilly, you can offer your date your coat.
The more casual date
– Well-fitting polo shirt or casual button-down shirt.
– Get your hair cut the week before the date and don't try something new with it for your date. Go with your usual routine.
– Field watch.
– Dark denim jeans or khakis.
– Choose your shoes carefully — they say a lot about you and women always notice them.
– Canvas shoes or Top-siders.
Like this illustrated guide? Then you're going to love our book The Illustrated Art of Manliness! Pick up a copy on Amazon.
Have any other first date style tips? Share them with us in the comments!