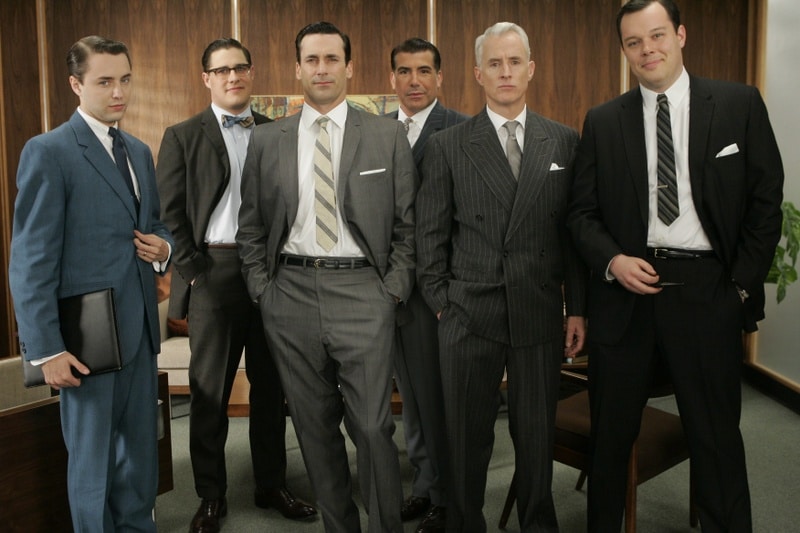 AMC's Mad Men is one of television's most popular shows right now. Yeah, the story is good, but the attention to retro detail and the classic style of Don Draper and crew is at least an equal attraction. Well-tailored grey suits, pocket squares, and skinny ties makes the men on the show look cool, sophisticated, and manly.
But that classic and masculine look would be ruined if Don Draper sported a dopey looking haircut. Do you think advertising clients and women would take Don Draper seriously if he combed his hair forward and spiked it up front like many young men do these days? I don't think so.
Don Draper and the other men at Sterling Cooper have haircuts that demand that you take them seriously. Your grandpa probably did his hair the same way: tight on the sides with a sharp part on the left side of the head. And of course, the hair needs that healthy looking shine.
Unfortunately, many men today walk around with the same boyish haircuts they've had since high school. Sure, your hair spiked in the front or tussled carelessly looked cool when you were 17, but it looks goofy when you're 30. You want a haircut that looks manly, not juvenile.
To help upgrade your hairstyle to something more respectable, we provide the following tips from the Emmy Award-winning hairstylist of Mad Men, Gloria Ponce.
How to Get the Mad Man Hairstyles
The hair product. If you really want to recapture that slicked back, clean look of the 40's, 50's, and 60's, get your hands on some Brylcreem. The stuff is a little greasy, but boy it really makes a man's hair look nice. It smells pretty damn manly, too. I've used Brylcreem to style my hair for awhile now. My wife loves the way it makes my hair look, and I get compliments on it all the time.
If gramp's hair products are too greasy for your taste, but you still want that shiny, put together look, try the modern products used by the Mad Men hairstylist. Gloria Ponce uses American Crew hair products on the Mad Men set. Her go to product for all the male actors is American Crew Pomade. The pomade gives you the same hold and shine as Brylcreem, but it isn't as greasy. She'll also use American Crew Firm Hold Styling Gel when the hair really needs to stay in place. Unlike other gels, this gel doesn't flake and leave you looking like you have a bad case of dandruff. Plus it gives you that nice Mad Men shine without making your hair as hard as a helmet.
It comes down to a matter of preference on whether you go the Brylcreem or the American Crew route. They'll both give you the same look. Personally, I like my Brylcreem. If it was good enough for granddad, it's good enough for me. Plus, it's cheaper and you can get it at your local drugstore.
The Don Draper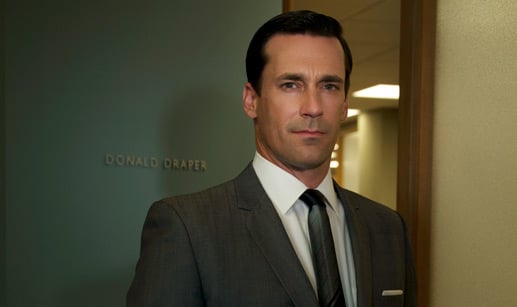 Tell your barber…
Ask him to cut your hair tight and tapered on the sides and leave it long and full on the top. Tell the barber that you also want your part on the left side of your head. Yeah, I said part. The part demands respect. The part is powerful. Your barber can cut your hair in order to help your hair part more easily.
To style…
Take your hair product of choice and run it through your hair while it's still damp. Take your comb and create your part on the left side of your head. Create a small wave on the front of your hair by combing your bangs up and back towards the right. Comb back the sides of your hair. Bada-bing! Instant Draper.
The Pete Campbell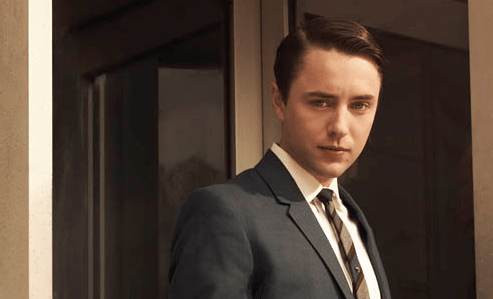 Tell your barber…
Like with the Draper-do, you'll want it nice and tight on the sides. The only difference is to have your barber cut it a bit shorter on the top than you would with the Don Draper hairstyle. And if you want to part it on the right, ala Pete, tell him that too.
To style…
Use a bit more product. Pete Campbell's hairstyle is much more slick and wet looking than the other characters. When you comb it, start off with a sharp part on the right side of your head. When you create the wave in the front, keep it close to the head. It's not as high as some of the other men on the show. Pete's style is good for younger men or men with smaller frames.
The Roger Sterling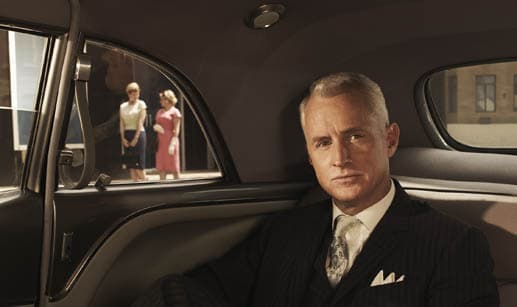 Tell your barber…
Sterling's look is much shorter and barbered than the other men on the show. It's almost like a military cut. Get it cut short on the top, but leave it long enough so that you can comb a part on the right side of your head. Sides are tight. Make sure he tapers the sides so they blend in nicely with the top. You won't want any lines like you have a bowl cut.
To style…
Add product to your damp hair and comb it over to create your part. Create the wave in the front. Because your hair is shorter, it won't be as high as Don Draper's. Comb back the sides. Now you're ready schmooze with clients at a 12 martini lunch.
Final Note: If you really want to ensure that your barber gets your haircut the way you want it, print off this post and show him a picture of the haircut you want. You can never go wrong doing that.