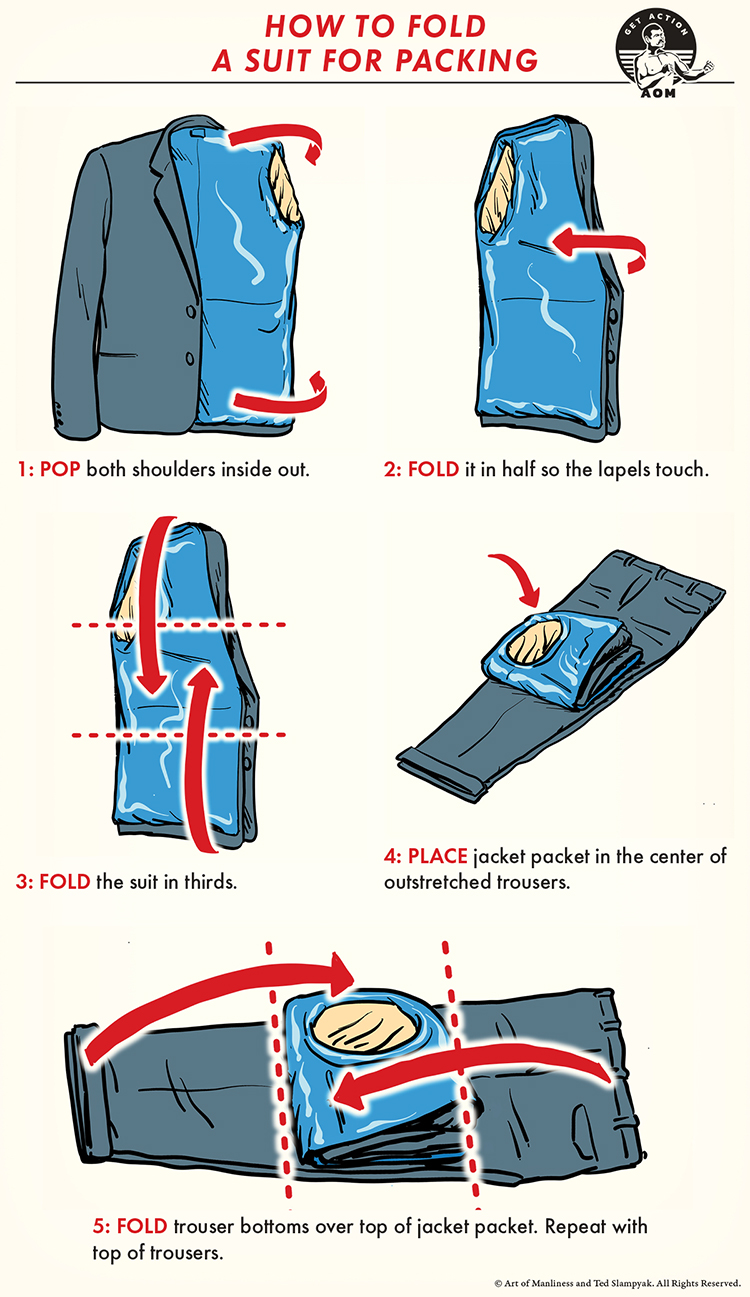 If you're traveling with a suit, your best bet in getting it to your destination without it becoming wrinkled is to use a garment bag. But that means bringing a garment bag in addition to the other bag or suitcase you're schlepping. If you want to travel light and bring fewer bags, it is possible to fold a suit and put it in a suitcase or weekend bag without it getting too mussed up.
The above method creates a compact packet consisting of your suit jacket and trousers. Popping the jacket's shoulders inside out causes the jacket to turn inside out which protects the outside fabric from getting too wrinkled. Folding the pants over the folded jacket reduces the risk of your pants getting wrinkled and creased.
Combine the above method with our technique on folding a dress shirt for packing and the Ranger roll for your other clothes and you've set yourself up for compact, tidy, and wrinkle-free travel.