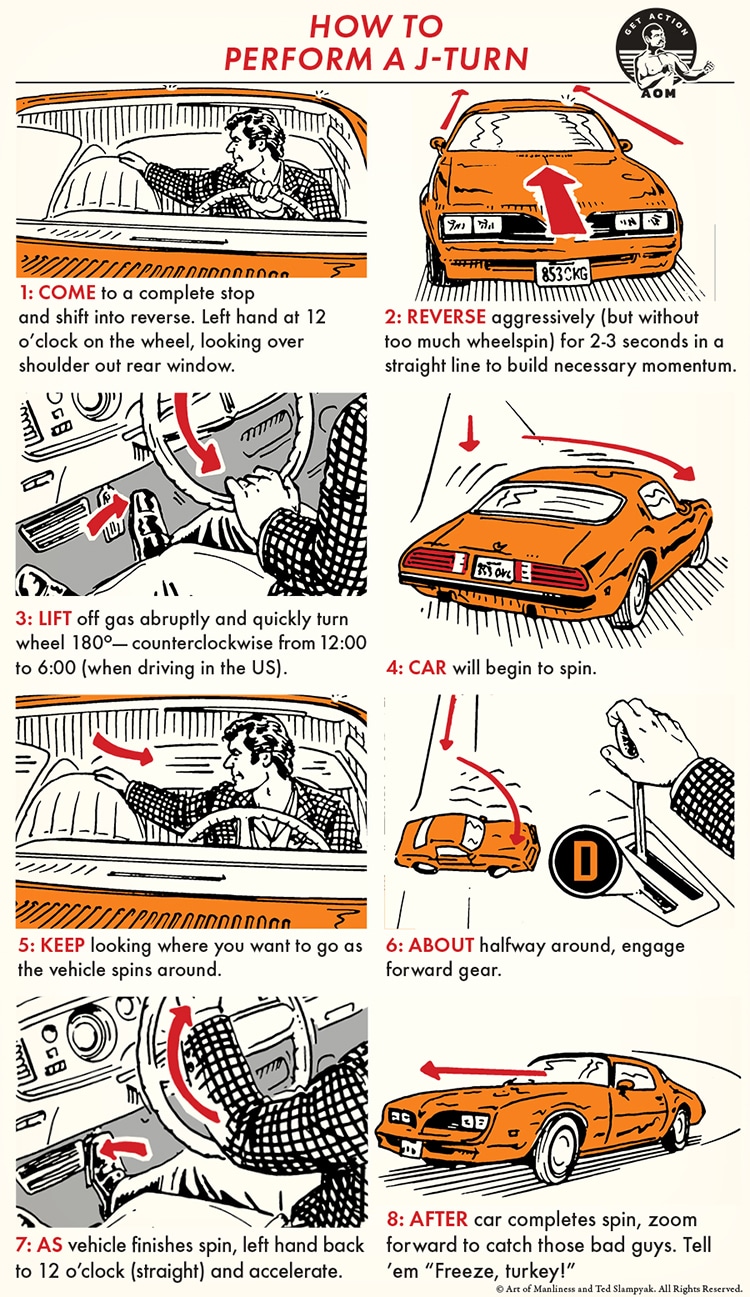 An important part of manhood has always been about having the competence to be effective in the world — having the breadth of skills, the savoir-faire, to handle any situation you find yourself in. With that in mind, each Sunday we'll be republishing one of the illustrated guides from our archives, so you can hone your manly know-how week by week.
I'm a big fan of old cop and detective shows. One of my favorites is The Rockford Files that aired in the 1970s and starred the legendary James Garner as private detective Jim Rockford. The Rockford Files was famous for the car chase scenes in which Rockford would race down bad guys in his Firebird Esprit. Rockford's signature car maneuver was the J-turn in which he would start off in reverse, spin the car 180 degrees, and then continue forward in the same direction. Because the move was used so often on the show, the J-turn is often called "The Rockford Turn."
For a tutorial on how one performs this automotive escape/pursuit maneuver, I turned to Wyatt Knox at Team O'Neil Rally School who teaches the skill as part of Team O'Neil's tactical driving course. Wyatt noted that J-turns don't really work with newer cars that have stability control, and he warns against doing them in high center of gravity cars like SUVs and trucks because of the risk of rollover. Above you'll find his instructions for doing the J-turn, illustrated by Ted Slampyak.
Tags:
Cars