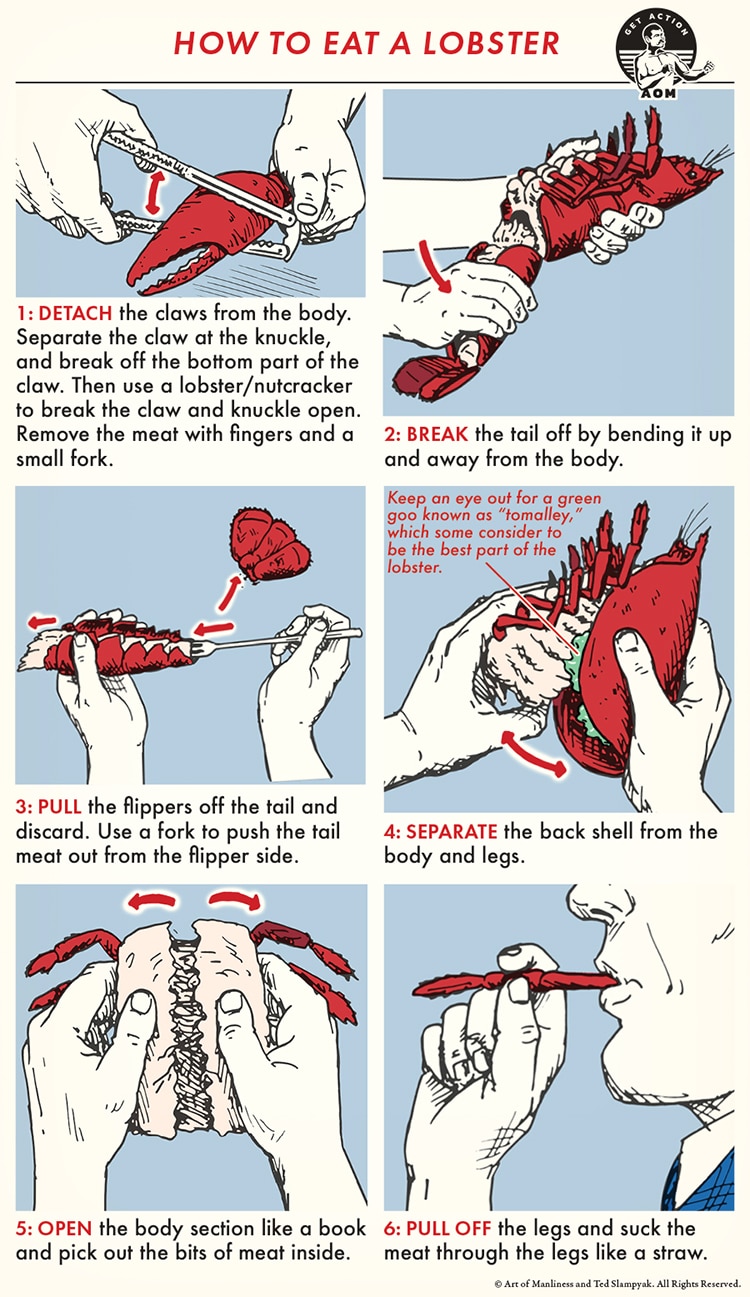 An important part of manhood has always been about having the competence to be effective in the world — having the breadth of skills, the savoir-faire, to handle any situation you find yourself in. With that in mind, each Sunday we'll be republishing one of the illustrated guides from our archives, so you can hone your manly know-how week by week.
Few foods are more decadent than fresh lobster. Bright red and steaming with savory, delicate morsels of shellfish, this prized dish is sure to set you back a pretty penny (even when cooking it yourself!). On that special occasion when you take the plunge to treat yourself, don't ruin the experience by destroying this beautiful crustacean with your over-eager man hands. Dissect the lobster and eat it like a pro.
Like this illustrated guide? Then you're going to love our book The Illustrated Art of Manliness! Pick up a copy on Amazon.