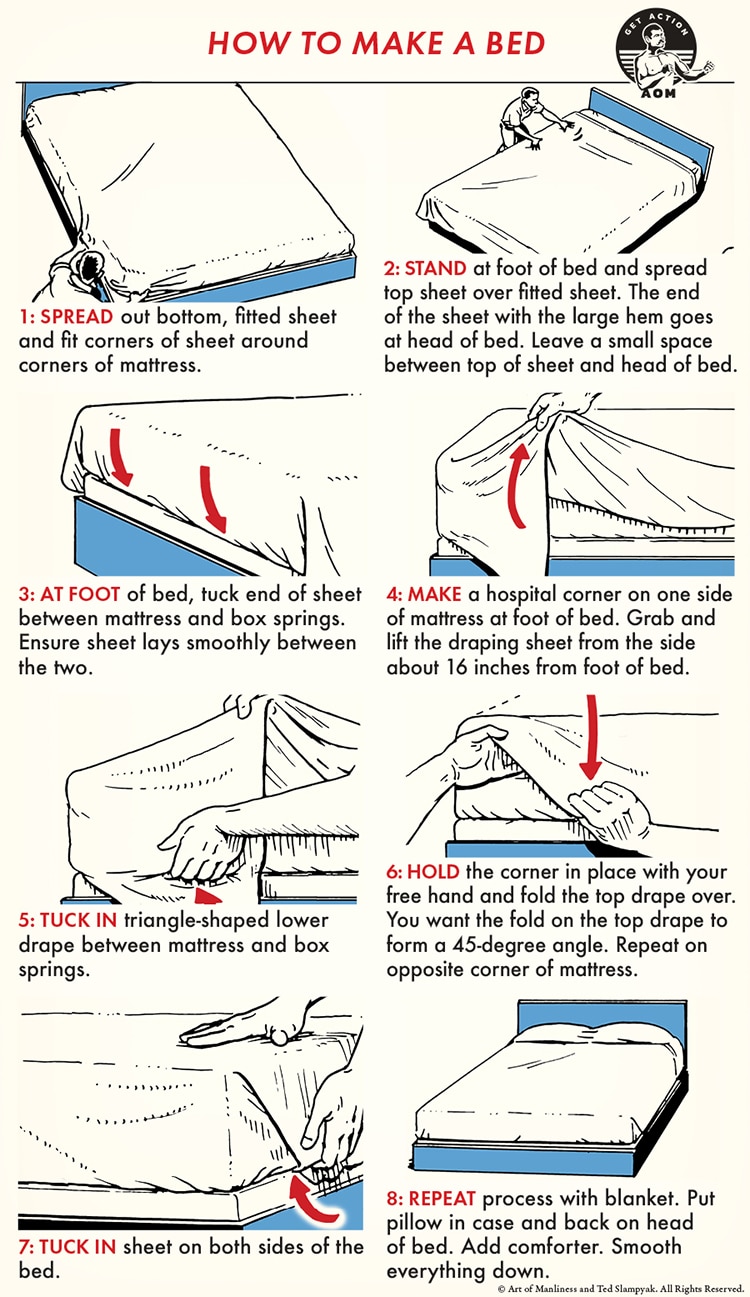 An important part of manhood has always been about having the competence to be effective in the world — having the breadth of skills, the savoir-faire, to handle any situation you find yourself in. With that in mind, each Sunday we'll be republishing one of the illustrated guides from our archives, so you can hone your manly know-how week by week.
Making your bed — in the sense of changing the sheets — is a chore you should be doing every week. Bedding accumulates sweat, bodily grime, and dust mites — microscopic, allergy-triggering critters that feed on the flakes of skin you slough off as you slumber. If you make your bed in an improvised, haphazard fashion — failing to secure the bottom sheet around the mattress' corners and shoving the top sheet will-nilly between the box springs and mattress — the result will look sloppy and your sheets will come undone as you roll around at night. Keep things ship-shape and get a better night's sleep by making your bed properly.
If you want to learn a military-style method for a tighter result, here's how to make a bed you can bounce a quarter off of.