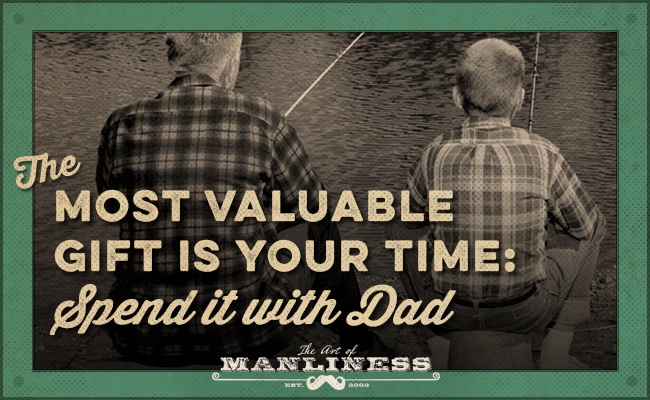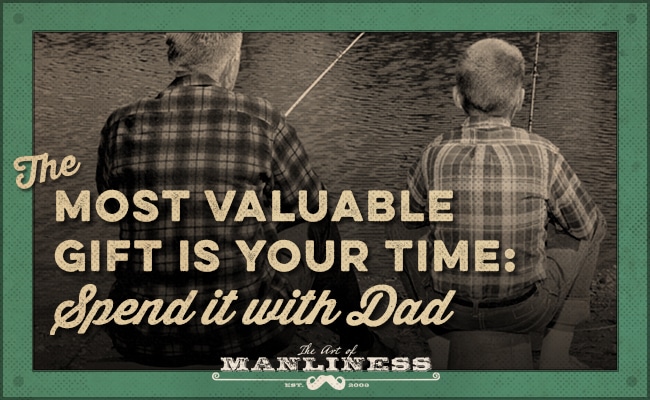 Father's Day is next week. It's a day to remember dad and tell him thanks for all the things he's done for you. If you're a dad, it's a time to remember the important role you have in your children's lives.
We often celebrate Father's Day by getting dad a nice gift — a fishing pole, a tie, maybe an awesome power drill. While such a gesture shows your thoughtfulness and will likely be much appreciated by Dad, the most precious gift you can give can't be wrapped up in any box: it's your time. Because you only have so much of it, and can't get it back once you spend it, time is one of the best and most meaningful gifts you can give your loved ones.
This year for Father's Day, don't just do a drive-by hello and gift drop-off for your dad. Really spend some quality time with him.
To help you think of what to do together, we took to Twitter to ask folks what their most cherished memories are of time spent with dear old dad. We also asked dads what they like doing with their kids. What's surprising (but really shouldn't be) is how simple and common the activities are. The things we remember most fondly are often not the big events we do with our parents, but the little moments that turn out to mean a lot. Maybe you'll get some ideas on how you can spend time with dad (or if you're a dad, on how to spend time with your kids).
Happy Father's Day.
@artofmanliness I loved waking up early on the weekends to watch old Laurel and Hardy shorts on tv with my dad.

— Señor Rhabditis (@WesTheAlchemist) June 1, 2016
@artofmanliness Snorkeling was something I cherished with my Dad as I wasn't a strong swimmer and he gave me confidence to.

— Peter Hung (@Nocturnatum) June 1, 2016
@artofmanliness With my dad, reading together was a big deal. With my son, rough-housing and drawing.

— Colin R Jackson (@colinj012) June 1, 2016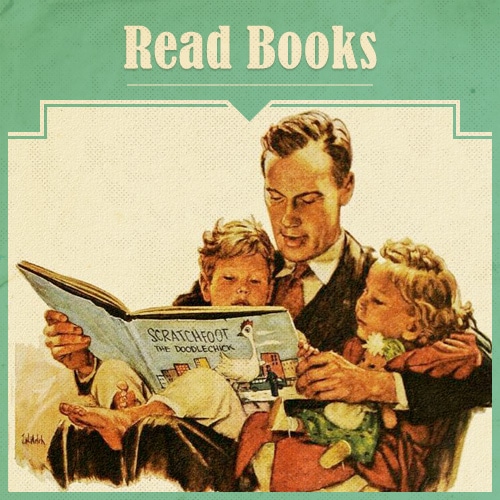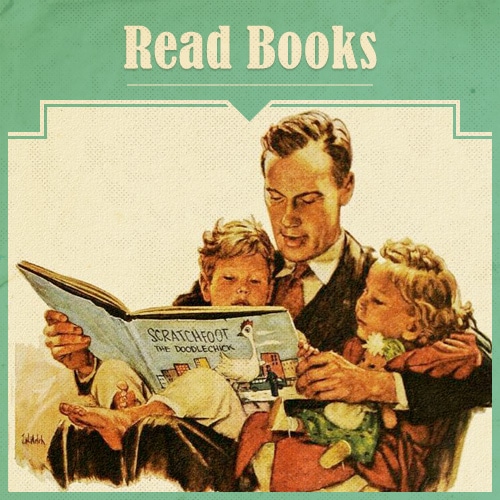 @artofmanliness My dad was an electrician, I liked working with him. Always time well spent, and learning a trade in the process.

— Tyler Medearis (@Tyler_HJM) June 1, 2016
@artofmanliness In Jr. High, every Father's Day my dad would build a skateboard ramp with my brother and me. He did most of the work though.

— Bryan Walter (@BryanWalter) June 1, 2016
@artofmanliness yearly overnight canoe trips on the Delaware River. Paddle for 10 miles, set up camp, another 10 miles the next morning.

— Rich Pellosie (@richpellosie) June 1, 2016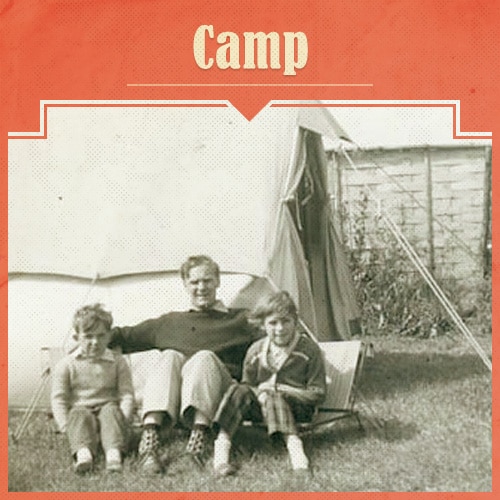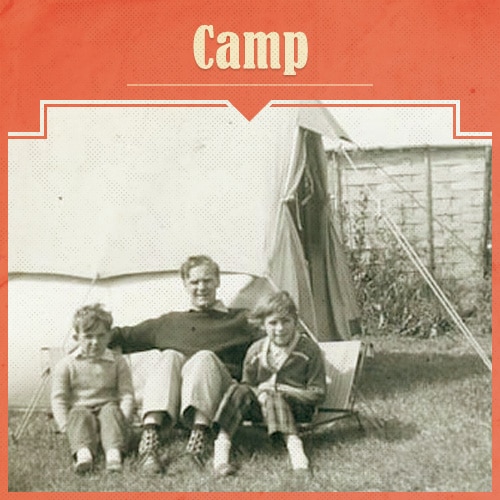 @artofmanliness building things, working on repairing stuff around the house I did it with my dad and now do that with my son

— Chris Ragsdale (@cgragsdale) June 1, 2016
@artofmanliness Playing "catch" has to be at the top. Baseball and Frisbee. We've spent hours just throwing and catching in the front yard.

— Mike Larson (@Milarso) June 1, 2016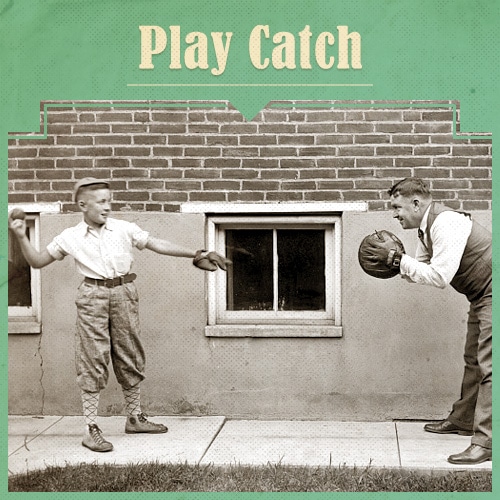 @artofmanliness loved my dad talking about his days of struggle

— You (@micky864) June 1, 2016
@artofmanliness I loved having Dad with me on my Boy Scout camping Trips.

— Craig Alan (@CraigerJackson) June 1, 2016
@artofmanliness golfing on a lazy Sunday afternoon

— Patrick Coward (@coward_patrick) May 29, 2016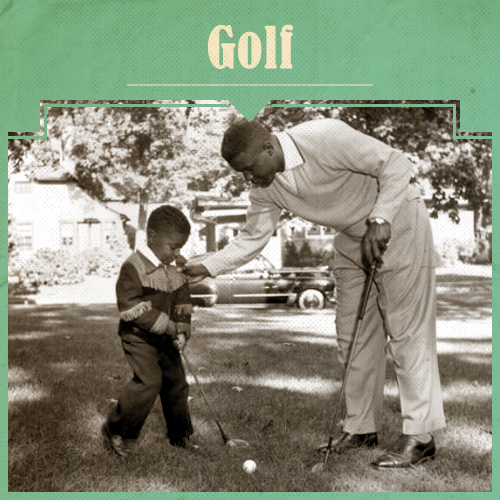 @artofmanliness As an adult, enjoying beer or scotch & talking. My dad was 10 when his dad died & he says he wishes they could've done that.

— Jennifer Layne Park (@JLPisJLPisJLP) May 31, 2016
@artofmanliness dad and I used to go shoot clay pigeons. Trap shooting is a great time for a chat with pops!

— Trent Liffick (@tliffick) May 30, 2016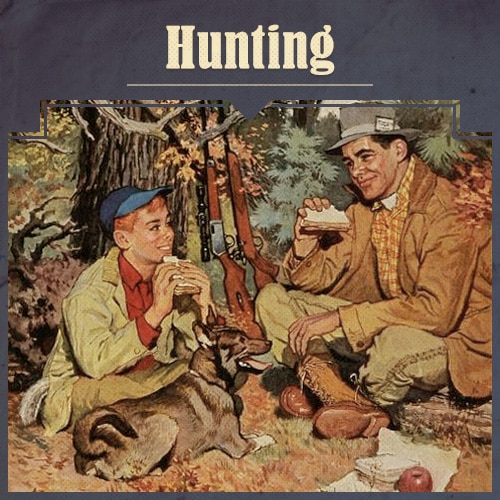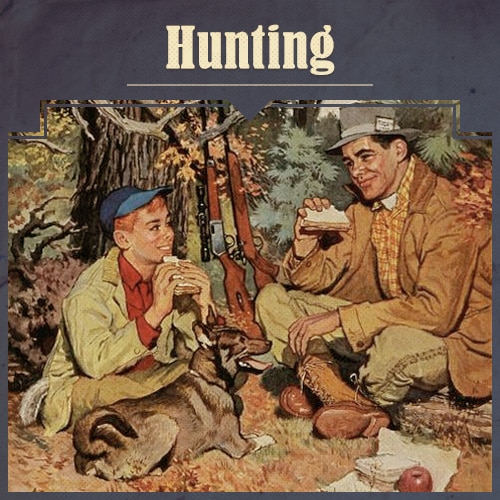 @artofmanliness just walking around in the woods together

— Tarah Hercus (@Tebler) May 29, 2016
@artofmanliness hike up on the Appalachian Trail to see nature in her glory 1st hand or reading a book to them-opening minds & view of world

— Simon Alexander (@scalxndr) May 29, 2016
@artofmanliness Roughhousing & exploring our creek & woods together (little adventures)

— Brad Anderson (@fhcbradanderson) May 30, 2016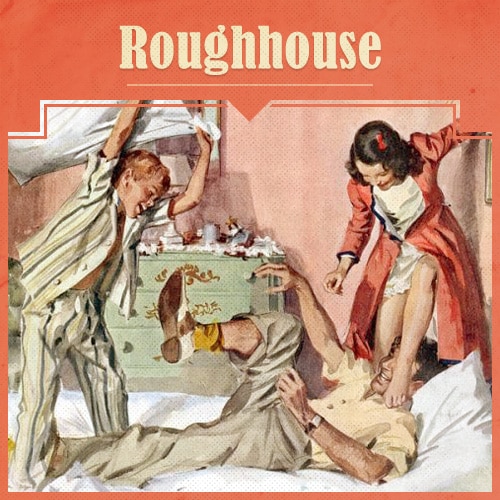 @artofmanliness Building things, anything.

— Richard Larson (@richarddlarson) May 29, 2016
@artofmanliness working on the car

— Steve Klakowicz (@SKlakowicz) May 30, 2016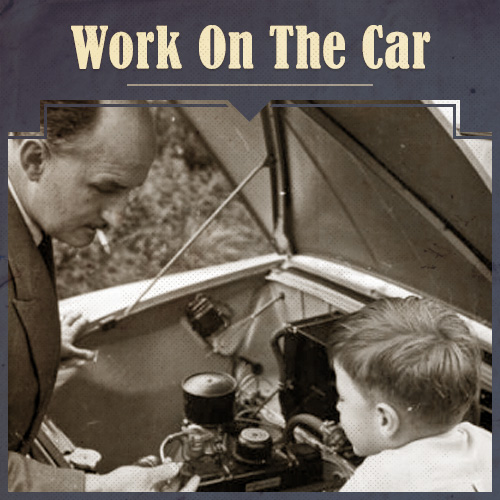 @artofmanliness Golf and watching sports, as well as watching TV quizzes and competing to be the fastest with the right answer 😅

— Thijs Beudeker (@beudeker) June 1, 2016
@artofmanliness I liked going fishing with my dad. My son likes playing outside & building with LEGO, so I do what he likes. #AOMInAction

— Tim Lewis (@timlewis) June 1, 2016
@artofmanliness Live theater. Plays, musicals, etc.

— Izzy Kolb (@ncizzyk) May 29, 2016
@artofmanliness My daughter and I enjoy playing music together. #fathersday

— Sean Busick (@SeanBusick) May 29, 2016
@artofmanliness we played catch, built model rockets, played pool, fished. In college, weekly lunch was quite a special time to talk.

— Daniel (@Hoppities) May 29, 2016
@artofmanliness Once every month or so, my dad took me to out breakfast then to school. Just the guys. Great tradition I keep with my son.

— Michael Gray (@DearHarrison) May 29, 2016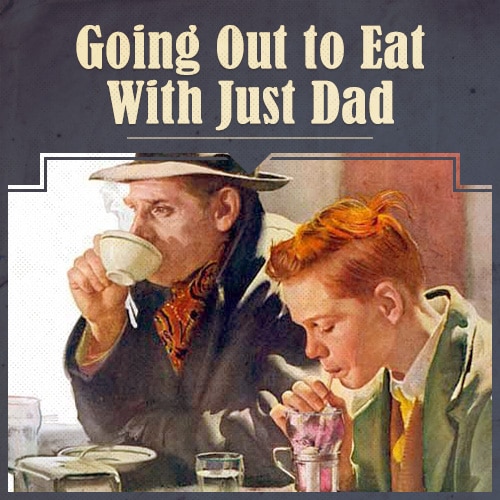 @artofmanliness drinking bourbon.

— Jon (@jphalwaysgold) May 29, 2016
@artofmanliness playing catch or kickball, reading golden story books, geocache, coloring

— Chad Gorshing (@cgorshing) May 29, 2016
@artofmanliness the best moment I shared with my dad was when he showed me how to change a car tyre.

— mallepoola (vaana)^n (@kreitcher) May 29, 2016
@artofmanliness I love fishing with my kids. We have a pond out back and can go after dinner. Plus Mom gets a nice break!

— Jay Braymer (@jaybraymer) May 29, 2016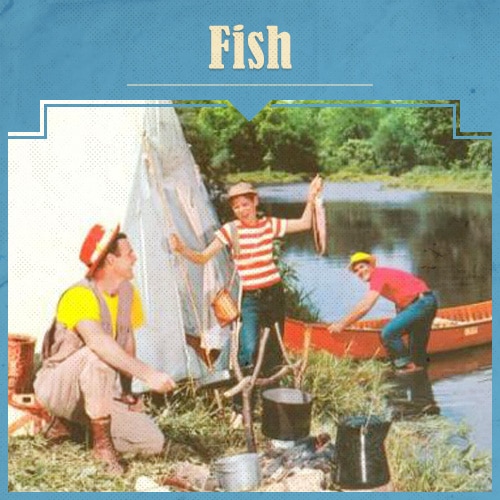 @artofmanliness Father's Day weekend father-son canoe/camping trip. We did it every year when I was a kid

— Peter Marotta (@PeteMarotta) May 29, 2016
@artofmanliness shooting empty water jugs off the railroad tracks on quiet Sundays.

— Anna Wakeling (@heyimawake) May 29, 2016
@artofmanliness building stuff, exploring, fishing, morning coffee and conversation on the porch.

— Don C Johnson (@175and20) May 29, 2016
@artofmanliness favorite father/son activities: camping, riding in the tractor, and working on the farm.

— Justin Monroe (@TbirdSmeagol) May 29, 2016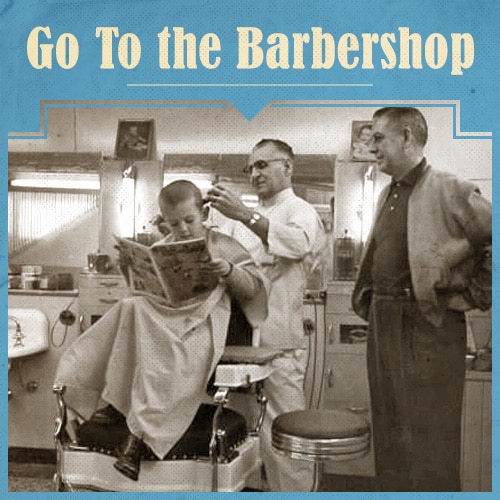 @artofmanliness working on my grandfather's land. Cutting down trees, building a wood storage rack. Treasured memories

— Justin Erwin (@JustinIsErwin) May 29, 2016
@artofmanliness bird watching

— Blanquito (@Blanquitofox) May 29, 2016
@artofmanliness Not a father nor a child, but when I was younger I lived to go to baseball games w/ dad. MLB, MiLB, College. Didn't matter.

— Ryan Folkes (@RyanFolkes) May 29, 2016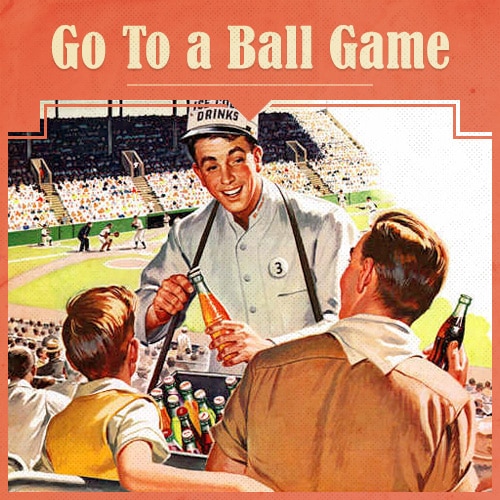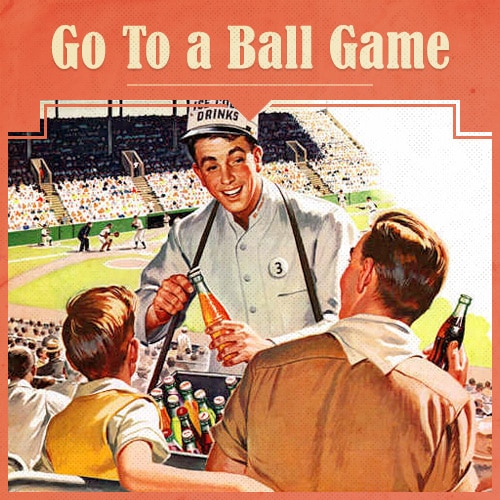 @artofmanliness practicing wrestling with my 6-year-old son.

— Dave Keuck (@Kendodad) May 29, 2016
@artofmanliness My dad would take me fossil hunting.

— Sean Nelson (@SeanByDefault) May 29, 2016