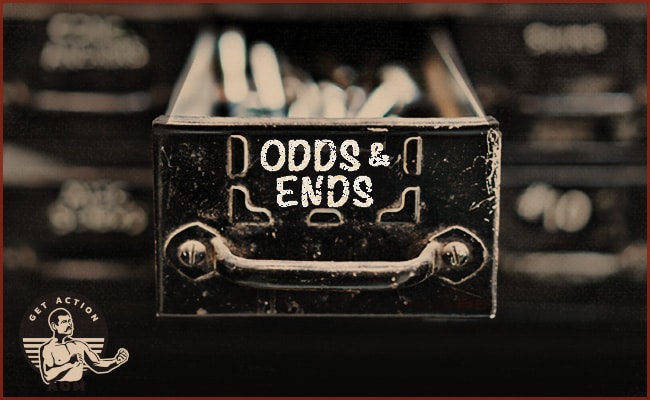 Indiana Jones and the Dial of Destiny. I wrote off this film when it came out based on the lackluster reviews it received and its poor performance at the box office. But our kids wanted to watch it, so we did. And I'll be damned; it was a great flick. At least we all liked it. It reminded me of the entertaining, straightforward movies of my childhood. It's not as good as The Last Crusade (no Indy film can top that), but Dial of Destiny was a solid way to end the franchise. My surprise at how much I enjoyed the film despite its tepid cultural reception was a good reminder to not believe the hype.
"Why Guys Who Post a Lot on Social Media Are Seen As Less Manly." A provocative article highlighting research that people generally associate posting a lot on social media as feminine, and thus dudes who post a lot on social media are seen as less masculine. What explains the assumption that men who post a lot on social media are less manly? It comes off as needy and desperate for attention — qualities people don't consider masculine.
Strategy: A History by Lawrence Freedman. Strategy expert Lawerence Freedman takes readers on a sweeping and epic tour of the history of strategy, beginning with the ancient Greeks and ending with modern conflict in the early 21st century. While the focus is on military strategy, I've been able to glean all sorts of interesting tidbits from it that I can apply in my personal and business life. It's a tome of a book but a very enjoyable read.
Primer's Fall Getup Week. Primer Magazine is out with their annual Fall Getup Week. Editor-in-chief Andy Snavley has a knack for putting together outfit ideas for dudes that look sharp but won't break the bank. He's one of the OG male lifestyle bloggers and has been at it nearly as long as we have.
Quote of the Week
There are important cases in which the difference between half a heart and a whole heart makes just the difference between signal defeat and a splendid victory.

—A.H.K. Boyd