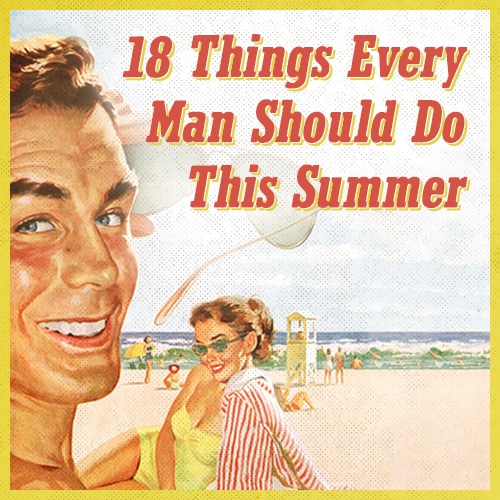 With our archives now 3,500+ articles deep, we've decided to republish a classic piece each Sunday to help our newer readers discover some of the best, evergreen gems from the past. This article was originally published in June 2014.
Summertime is here and we couldn't be happier. As author Benjamin Alire Sáenz put it, summertime is a "book of hope," filled with the promise of freedom, adventure, and dreamy idleness. It's a time for sloughing off the heaviness of winter and soaking in the hot, rejuvenating sun.
It's also a time for diving into certain pastimes and rituals. Seasonal traditions provide a natural rhythm and change to life that's often missing in our modern world of fluorescent-lit, temperature-controlled sameness.
Below we offer 18 suggestions on things to do to make the most out of the season of summer and inject more of its mirth and charm back into your life. Do them all by Labor Day and you'll have created enough hazy memories to keep you warm the next winter through.
Enjoy!