While there may be some heated rivalries in today's NBA, the ferocity of competition doesn't compare to the hard-hitting contests that took place during the 1987-1988 season, when four rising and falling dynasties — the Celtics, Lakers, Pistons, and Bulls — battled it out for supremacy.
Here to illuminate that epic era in basketball and share what can be learned from it is Rich Cohen, author of When the Game Was War: The NBA's Greatest Season. Today on the show, Rich makes a case for why there's never be a season before or since like the one that played out in '87 and '88, and he profiles the players — Larry Bird, Magic Johnson, Isiah Thomas, and Michael Jordan — who dominated that season and changed the game. Along the way, we talk about the life lessons that can be taken from these players and their teams, including the rules legendary coach Phil Jackson gave the Bulls, which were inspired by the jazz musician Thelonious Monk.
Resources Related to the Podcast
Connect With Rich Cohen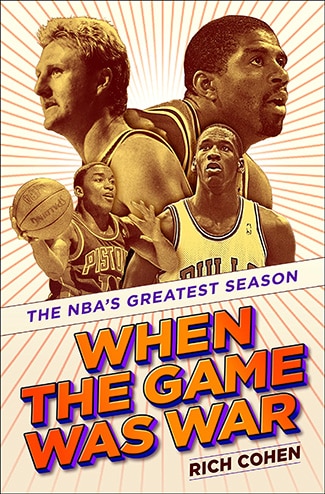 Listen to the Podcast! (And don't forget to leave us a review!)



Listen to the episode on a separate page.
Subscribe to the podcast in the media player of your choice.
Transcript Coming Soon