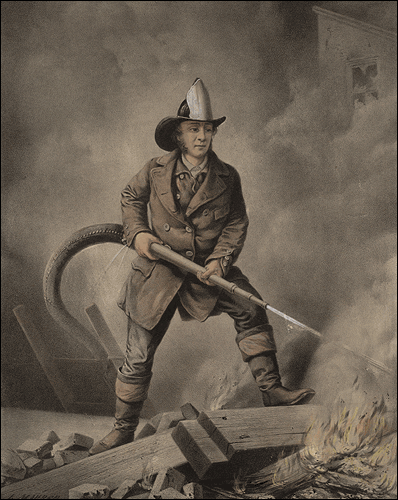 As a man, you'll most likely spend more time at work than anywhere else, more time than with your kids or with your wife. You have to choose a job that will make you happy, fulfill you passions, and bring your personal satisfaction.
No boy dreams of growing up to become an office drone, swilling Maalox, buried in paper work, and patronized by an overbearing boss. We dream of being a magician, a spy, a pilot, or an archeologist. Whether you're a still young man plotting his career path, or a middle-aged guy stuck in a dead end job who's been imagining making a drastic change, it's never too late to go for the job you've always dreamed about. Therefore, AoM is beginning a new series: "So You Want My Job" We'll be interviewing men who have the kinds of jobs that other men wish they had and asking them about the reality of their work and for advice on how men can finally become what they always wanted to be when they grew up.
For our first installment, we interviewed Captain Michael Baker, a firefighter, and current Public Information Officer for the Tulsa Fire Department. Many thanks to Capt. Baker for his help!
1. Why do most firefighters decide to become firefighters?
I think that at some point in their life boys want to be firefighters. The thrill of the red lights, siren, and hero factor all plays into the desire. In fact, I think that it may play a strong part in their first few years of employment. Deep down, firefighters are born with a desire to serve the community.
2. If a man wants to be a firefighter, how should he best prepare-education, fitness, ect.
It all starts with the fundamentals- stay in school, be involved in the community, keep out of trouble. Fitness is really related to overall health and a person who takes good care of themselves and has cardio endurance should do well. Education is always a benefit to the firefighter and should be started as early as possible.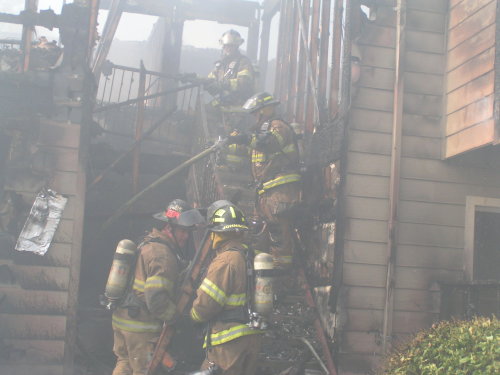 3. How competitive is it to get a job as a firefighter?
The level of competition is incredible when seeking employment in the fire service. Our department tests on a regular basis and even getting a chance to take the test is competitive. The main point is to not get discouraged. Just because you do not get hired the first time does not mean your chances are over.
4. Any tips on getting hired?
Be yourself, stay out of trouble, and stay healthy.
5. What sets a candidate apart from others when they're applying?
An individual with a record of community service, education, and the ability to present information is hard to beat.
6. What is the average salary for a firefighter?
Salaries vary by region. Salary is determined by your rank and any additional certifications that you may have such as Paramedic, HazMat, or Rescue training.
7. What is the best part of the job?
A firefighter is the absolute best profession. The ability to help others and have fun while doing it is priceless. Working in a great station with a great crew cannot be beat. Delivering a service that impacts the community is the number one best part of the job.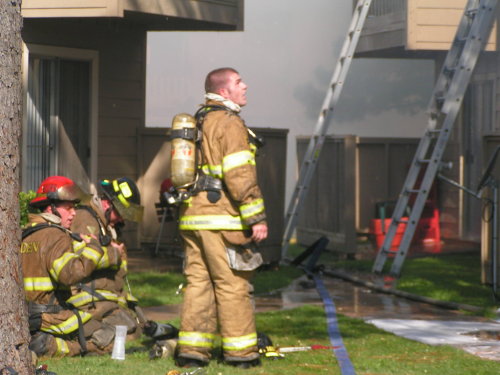 8. What is the worst part of the job?
Dealing with the ugly side of life is the worst part of the job. Death, injuries to children, crime, and poverty are all areas that can impact the firefighters health and well-being. Bureaucracy can also be a factor in your career. Learning to master the politics, like any other job, will make it easier to tolerate.
9. What is the biggest misconception people have about the job?
There are many misconceptions. All are linked to the experience that individuals have had with the fire service. As a firefighter, you are protecting one of the most valued "brands" in the world and you have a legacy of service to maintain.
10. What is the work/family balance like?
Balancing work and family can be a challenge. You can work a variety of hours and be away many nights. The fire service family will support you and help you handle these issues. There are times that you will miss your child's first steps, but, there will be days that you are at their first school program that 9-5 dads are missing.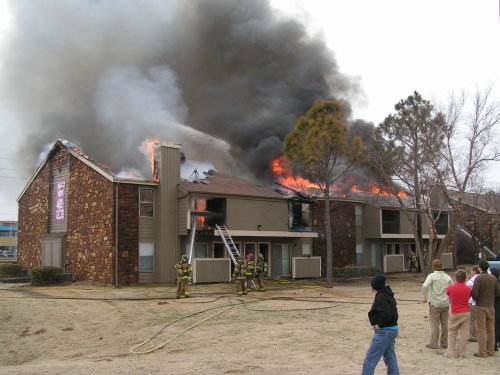 11. Firefighting is a physically rigorous job. What do men do when they get older and are no longer up to the task?
The fire service offers a career path that can take you in many directions. You can work in Public Education, Emergency Medicine, or Training if you need some variety. Many people promote or seek these types of positions when the rigors of station life begin to show. You can also seek promotion and manage fire crews and programs.
12. Are there ways to move-up in the job, or in other words, what is the hierarchy like?
The promotional process is very competitive. The fire service follows a paramilitary type structure and follows structure and order. Testing is the game for each step you take throughout your career. This may be difficult for some to understand, but that is just the way it is in the fire service. The benefit is that you can work your way up through the department with hard work and a desire to lead.
I know there are firefighters out there amongst the AoM readership. What advice do you have to share about being and becoming a firefighter? Drop a line in comments and impart your wisdom to us.
Other Resources to Check Out
So, You Want to Become a Firefighter?
Images provided by Tulsa Fire Department
Tags:
So You Want My Job