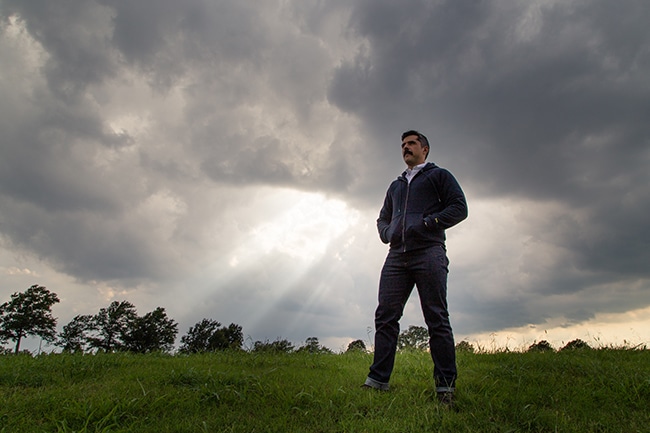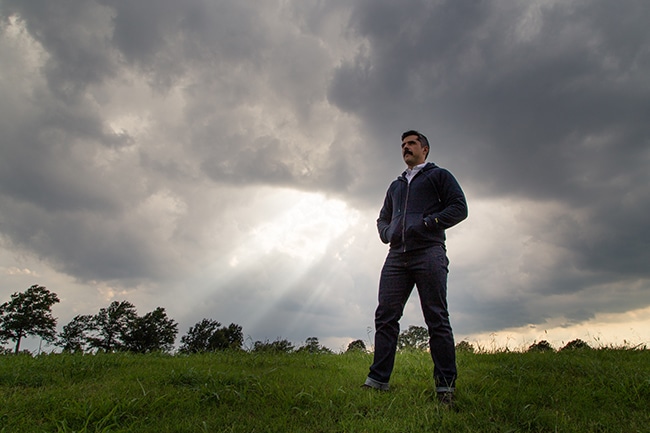 Back in 8th grade, I acquired my first hoodie. Ever since then, they've been a staple in my wardrobe. Hoodies are like denim and t-shirts: democratic, utilitarian, and comfortable. You can wear a hoodie when you're lifting weights on a crisp fall morning, running errands on the weekend, or just lounging around the house on a cold, gray winter day.
Hoodies are a dime a dozen, but a good hoodie is hard to find. A sartorial holy grail.
For starters, most hoodies are either too thin or too thick. The thin ones can be worn when it's cool, but they're not very useful in colder weather; the thick ones are great for when the temperature gets frigid, but too stifling when it's just mild and you simply want an added layer for comfort. The ideal is something right in the middle — a handy, mid-weight hoodie that can be employed in multiple situations.
The other issue is that many hoodies out on the market are just chintzy and poorly made. Yeah, they're often cheaper, but you might get a couple years out of them before they start to disintegrate.
Finally, many hoodies just don't look good. Yes, with hoodies, function is more important than form, but you'd be surprised how a bit of thought in design can elevate a hoodie from frumpy and dumpy to stylish and athletic.
A good hoodie that includes all of these elements may be hard to find, but the search is finally over: the 10-Year Hoodie from Flint and Tinder has arrived.
It's the Platonic Form of hoodies. Comfortable, rugged, and handsome. Warm but not stuffy. Made in America to last a whole decade. It's become my favorite hoodie, and I think it will be your next favorite hoodie, too.
The folks at Huckberry recently took over Flint and Tinder and they're doing a complete re-launch of the brand. We're honored to be the first on the web to announce the roll-out of the new and improved 10-Year Hoodie, the cornerstone of the collection.
A few weeks ago, Huckberry paid me a visit here in Tulsa, OK so I could put the 10-Year Hoodie through the paces and give folks a behind-the-scenes look of what goes on here at AoM.
So without further ado, allow me to introduce you to your next favorite piece of clothing: the 10-Year Hoodie from Flint and Tinder.
The 10-Year Hoodie: The Specs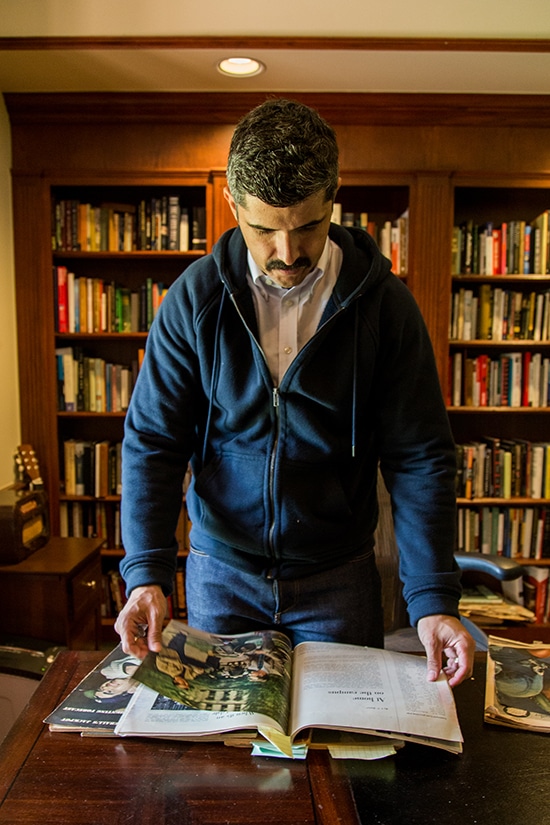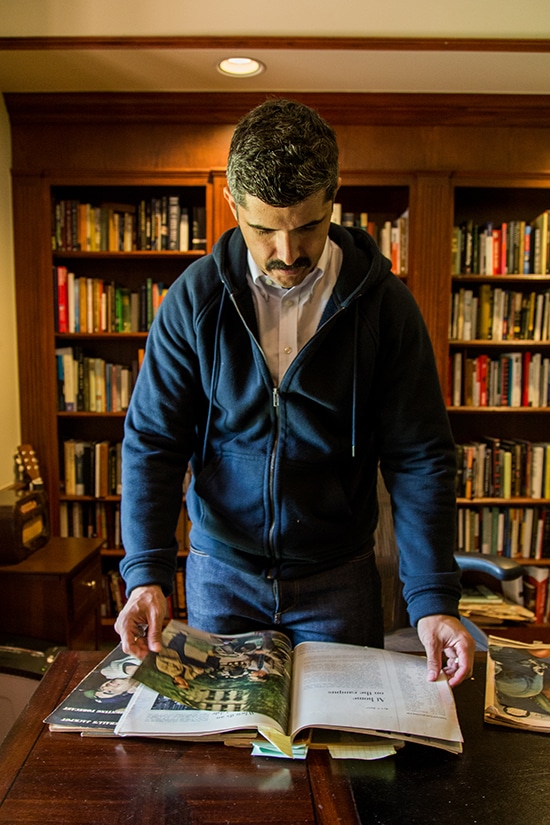 100% American Supply Chain
Cotton, yarn, knitting, and dying harvested and done in the Southeast

Zippers made in Georgia

Cut, sewn, and finished in Los Angeles

Twill tape on neck and zipper made in Philadelphia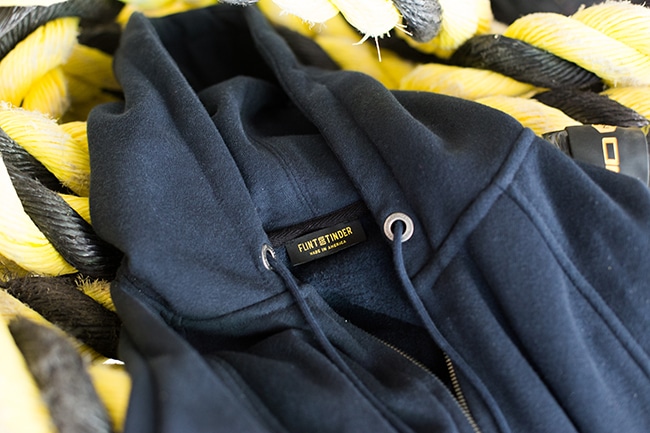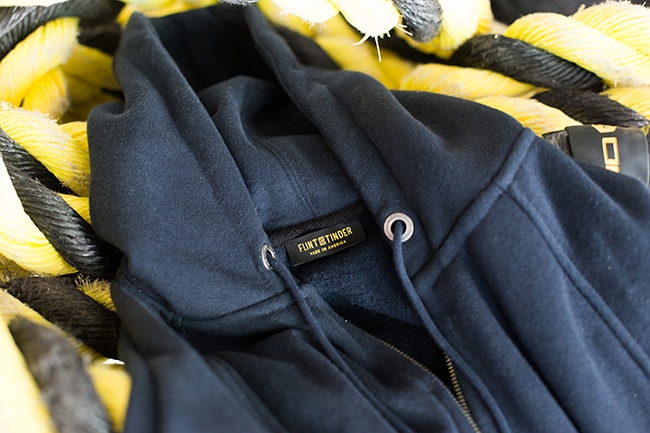 10-Year Guarantee
Built to last and backed for 10 years with FREE mending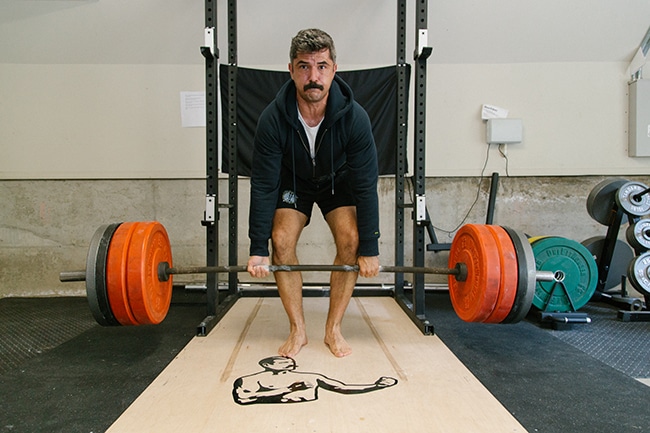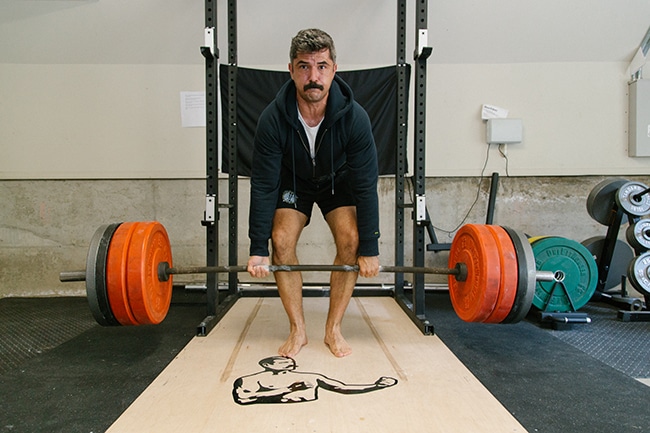 Fabric and Design
70% cotton/30% poly blend fabric. Provides the perfect balance of mid-weight comfort and ruggedness.
Lined with super soft fleece.
Comes in 5 colors: navy, black, oatmeal, gray, and forest.

Unshrinkable fabric — don't worry about a post-dryer disaster. Wear, wash, repeat.

Fits true-to-size with a design that's roomy but not baggy.

Metal-tipped drawstrings, dyed to match hoodie color.

Front pockets shaped so your valuables don't fall out.

Hidden interior media pocket for your phone, wallet, or travel documents (this is a clutch addition to the hoodie).
Other Made-in-America Flint and Tinder Products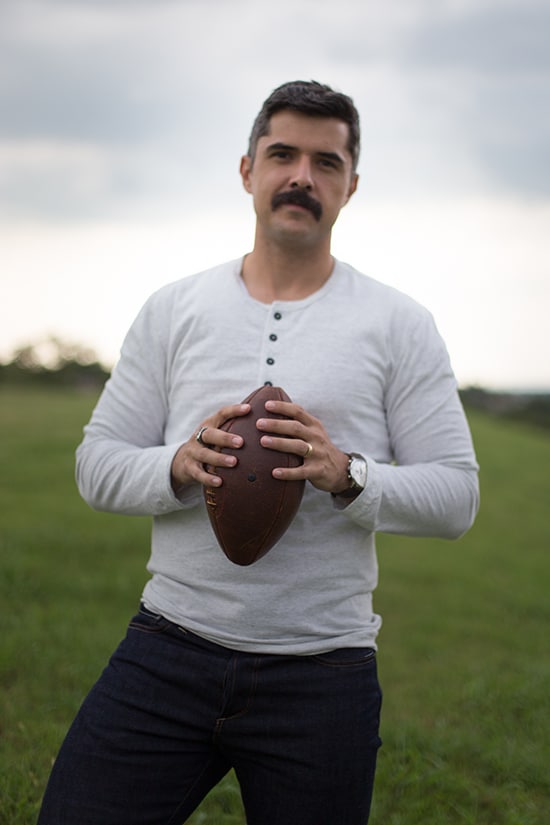 Besides the 10-Year Hoodie, Flint and Tinder makes other comfortable, rugged, and stylish wardrobe staples right here in the USA including, tees, henleys, underwear, and jeans. I've pretty much been wearing nothing but Flint and Tinder for the past few weeks. Super comfortable and looks great. It perfectly nails the kind of rugged, classic style I've long wanted to evince, but couldn't find clothes which captured.
A Day in My Life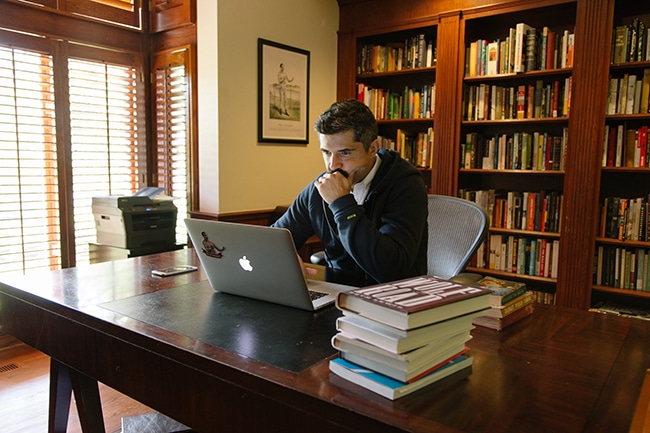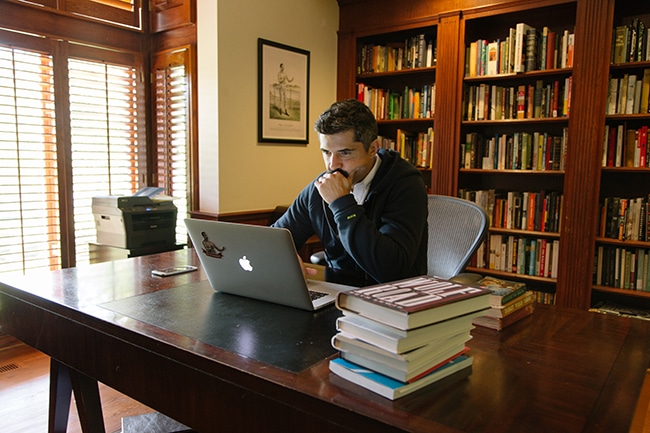 Huckberry followed me around for a day to see what a typical day was like for me (wearing the 10-year Hoodie, natch). You can see the profile here.
Exclusive Flint and Tinder Discount for Art of Manliness Readers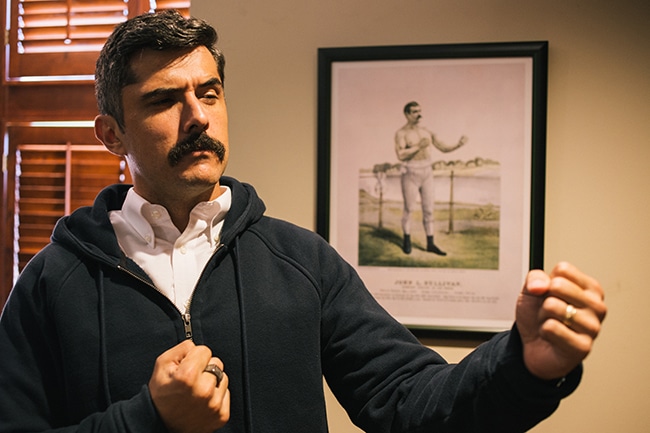 To celebrate the re-launch of the 10-Year Hoodie, Huckberry is offering an exclusive 15% discount to AoM readers. You can't get this anywhere else, folks! But you've got to act fast. It expires September 23, 2016.
To claim your 15% discount, use code FLINTANDTINDER15 at checkout.
The 10-Year Hoodie Giveaway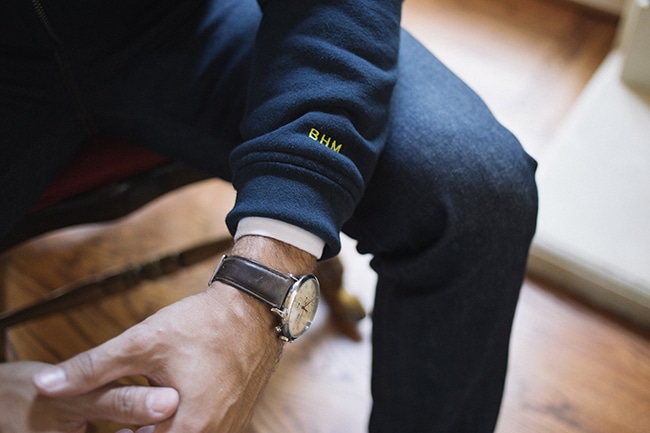 The fun doesn't stop there. Huckberry is giving away monogrammed 10-Year Hoodies to five lucky AoM readers. Class-up and personalize your hoodie with your initials on the cuff. To enter for a chance to win a personalized hoodie, use the entry form below.
Deadline to enter is September 22, 2016. We'll draw five random entries. Good luck!
If you are an email subscriber, do not reply to this email to make your entry. You must click on the title of this post, which will take you to the post on our web page where you can make your entry. Use the form below to enter. Don't forget! You have multiple ways to enter! The more of them you do, the better your chances are!
I'd like to thank Huckberry for having us take part in the launch of this new venture for them. They've been a great partner with us for the past seven years. (In case you didn't know, anytime you buy something on Huckberry through a link from our site, we make a small commission.) Huckberry is run by truly genuine and fantastic folks — no one deserves the success they've earned as much as they do — and it's been great to see how the company has grown and evolved over the years. I'm looking forward to seeing what the future holds for them.