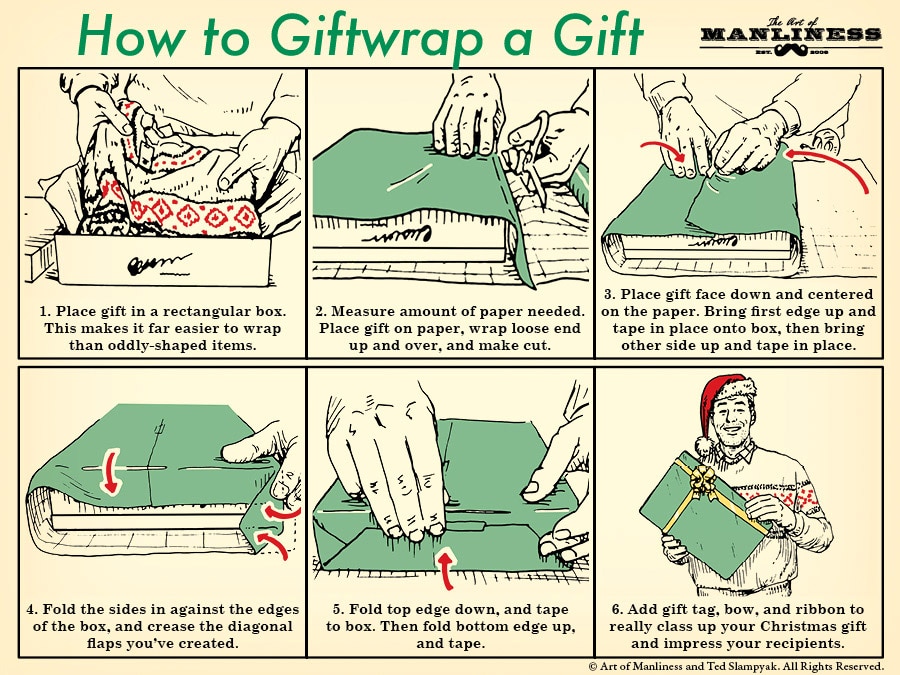 While wrapping gifts seem to come naturally for the fairer sex, gentlemen have seemingly been struggling with the task for millennia. The paper gets scrunched, there's tape everywhere, and the end result is hardly aesthetically pleasing. Sure, what's inside the wrapping matters most, but a nice exterior adds to the present hefting and unwrapping experience.
With this guide, no longer need your refrain be: "At least I tried!" Now your gifts will be expertly wrapped and presented, and you'll be able to display your handiwork with pride. Christmas is just a couple days away; better get to it!
Like this illustrated guide? Then you're going to love our book The Illustrated Art of Manliness! Pick up a copy on Amazon.