In this week's episode I talk to author Kenneth W. Royce about his new book Modules For Manhood: What Every Man Should Know. Some of you might know Kenneth from his book Boston's Gun Bible.
Show Highlights:
How famous gunfighter Jeff Cooper (creator of the Cooper Color Code) inspired Kenneth to write Modules for Manhood
The skills every man should have before leaving his parents' home
The decline of manhood and the rise of Ortega y Gasset's "Common Man" and how it's leading us to Idiocracy
Why "soft skills" are just as important for men to learn as the hard ones
What young men can do now to become better men
What fathers can do to help their sons
And much more!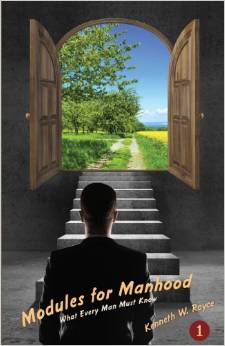 Listen to the Podcast!
Listen to the episode on a separate page.