While it's now arguably America's favorite pastime, football came close to extinction only a short time after it started. Severe injuries and even death were common in the early days of football as players used little or no protection and the rules of the game encouraged ruthless play. Many university presidents and other social leaders called for the game's prohibition and came close to getting their way, that is until President Theodore Roosevelt stepped in.
Our guest today has written a book on how TR helped save football. His name is John Miller and his book is called The Big Scrum: How Teddy Roosevelt Saved Football. The book's got one of the coolest covers I've seen in awhile: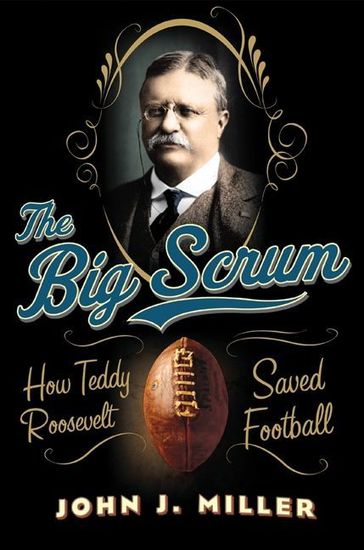 Listen to the Podcast!
Other ways to listen to the Art of Manliness Podcast:
Listen to this episode on a separate page
Subscribe via iTunes
Subscribe to the podcast in the media player of your choice