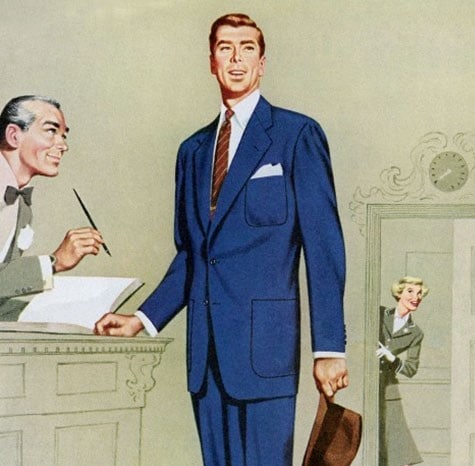 A few years ago, Kate and I took a trip to San Francisco for business. The company that flew us out there set us up in a high-end hotel right near the Embarcadero. We usually stay at something like a Holiday Inn Express, so this was a completely new experience for us.
When we entered the hotel lobby, I noticed a little desk to the side that had the word "Concierge" on the front of it in big gold letters. My only knowledge of concierges at this point had come from watching Tim Curry play one in Home Alone 2. I had a vague idea they were there to help hotel guests, but I thought it was something extra you had to pay for.
As it turns out, I was quite wrong.
One morning, I was in the lobby on my smartphone looking for a place to get a haircut. I couldn't find one and my frustration must have shown, because the nice gentleman standing behind the concierge desk and wearing giant crossed keys on his lapel came over and asked if I needed help. I usually tell unsolicited helpers — like store clerks and the like — that I'm fine. Manly independence and all that. But I was about to meet some important folks in a few hours and I was looking pretty shabby, so I said yes. The concierge pointed me to a barbershop tucked away just down the street. I told him thanks and started to walk out, but he stopped me. "You might want to take this umbrella with you. It's supposed to start raining soon."
I was amazed at how helpful he was.
But the fact is, most people don't take advantage of the hotel concierge and it's probably because they simply don't know all that these hospitality professionals can do to help them. Concierges have years of experience, tons of insider knowledge, and an extensive network of contacts that can make your stay more successful and enjoyable.
To help you navigate the ins and outs of soliciting the services of the most helpful member of a hotel's staff, we talked to several concierges around the country. Should you find yourself at a higher-end hotel (even if you can't afford one yourself, you never know if you'll be put up at one for business!), here's how to make the most of a concierge's services:
Don't hesitate to ask. The big takeaway we got from talking with different concierges is that you shouldn't hesitate to ask them for help with anything. Concierge service isn't just for business executives with big expense accounts. Their aim is to help all hotel patrons no matter how small or big the request. Here are just a few of the things a concierge can do for you:
Get you a replacement toothbrush/comb/razor
Give directions to where you're headed
Offer restaurant recommendations, as well as book and confirm reservations
Call a taxi
Offer advice on attractions and museums to visit, and even procure tickets
Give tips on which attractions/exhibits may be temporarily closed
Dispense advice on what areas/times you'll likely run into traffic
While much of the information concierges traditionally dispense can now be found by searching the internet, the information overload found therein has in many ways made their services more indispensable than ever. They can help you cut through all the different and confusing options, and offer a sure-bet recommendation.
No request is too big (within reason). Concierge assistance is hardly limited to the more run-of-the-mill services mentioned above; they're willing to do much more than that. Most any reasonable request is on the table.
Need to execute a super romantic date for your gal or an event for your business retreat? A concierge can help you plan it.
Lost your passport? A concierge can help you attain a replacement.
Want a table at a hot, fully-booked restaurant or last-minute tickets to a sold-out show? Concierges can often help. They typically have strong ties with local establishments and direct relationships with ticket brokers, which allows them to get preferential treatment for their hotel guests. Even if the concierge can't get you the reservations or tickets you want, they'll be quick to recommend an alternative that you're bound to enjoy just as much. Concierges have years of experience sussing out what people will like.
While it's true that some concierges earn their goodwill with these businesses by having informal referral arrangements in which they get money for sending guests to a restaurant or store, most concierges frown on the practice, as they see it as a conflict of interest. The concierge should only recommend places that the guest will actually enjoy — not places that will reward him or her with money.
So if there's something — anything — you want while you're staying at the hotel, just ask the concierge…but keep it within reason. They won't tear down a wall between two suites just so you can enjoy a bigger room (that's an actual request from a guest), nor will they do anything illegal for you like setting you up with drugs or prostitutes. Apparently that happens more often than you might think.
What are those crossed gold key lapel pins that some concierges wear?

You may have seen a concierge with a lapel pin in the shape of two crossed gold keys. That lapel pin signifies that you're working with a well-seasoned and experienced concierge. The crossed keys is a symbol of Les Clefs d'Or (pronounced lay clay door) — an international organization of concierges. Membership into Les Clefs d'Or is somewhat rigorous. You have to have been working in a hotel as a concierge for more than five years before you can apply, and it takes about three months for an application to be processed. Les Clefs d'Or wants to ensure that only experienced concierges can wear the badge of veteran hospitality.
Introduce yourself when you check in and make a good first impression. After you check in to the hotel, head over to the concierge and introduce yourself. Use all those tips we've written about before on making a good first impression — smile, look them in the eye, give a firm handshake, etc. Let the concierge know how long you plan on staying at the hotel and if there's anything you need help with right off the bat. Be friendly and show your appreciation throughout your stay, and don't be overly demanding. Concierges are humans and like all humans, when they're treated right, they'll reciprocate in kind.
Consider calling or emailing before you get there. If you know you're going to need extensive help from your concierge while you're staying in the hotel, call or email the concierge a few days, or even weeks, in advance. Let them know when you'll be coming, the itinerary of your stay, and what you need help with. That will give them plenty of time to have everything ready by the time you walk in through the front doors of the hotel.
When you ask for recommendations, be specific and focus on what you like. Concierges can't read your mind, so when you ask for a recommendation for a place to visit or dine, don't just say, "What's a good place to eat?" You might end up going to a place you don't like at all or doesn't work with the rest of your itinerary. Instead, get more specific with your request for recommendations. Say, "My family and I are going to be visiting Muir Woods this afternoon. Do you have any recommendations for a good seafood place that's near there?" or, "I've got about two hours free tomorrow morning before a business meeting at [insert address]. Any sightseeing recommendations that I can fit in before then?"
Also, when you ask for recommendations, focus on what you like as opposed to what you don't like. That way, you'll get a less generic and more specific suggestion. So instead of saying to the concierge, "I don't like seafood and I'm not in the mood for a burger. What do you recommend?" Tell them, "I love authentic Chinese food, especially Hunan."
Don't forget to tip. Concierge services are free and tipping isn't mandatory, but it's certainly appreciated. While you can wait to tip your concierge until the end of your stay, it can be better to grease the wheels right from the get-go. Tip early and often: anytime the concierge helps you out, give a small tip ($2-$5); if he or she pulls strings for you or helps you out with a big event, the amount of the tip should increase.
If you're like most of us, it's not every day you get to stay in a swanky hotel. So take advantage of the opportunity by letting the concierge help you make the most of your trip!
Have any other tips on using a hotel concierge? Any stories on how a concierge came through big for you during a hotel stay? Share them with us in the comments!