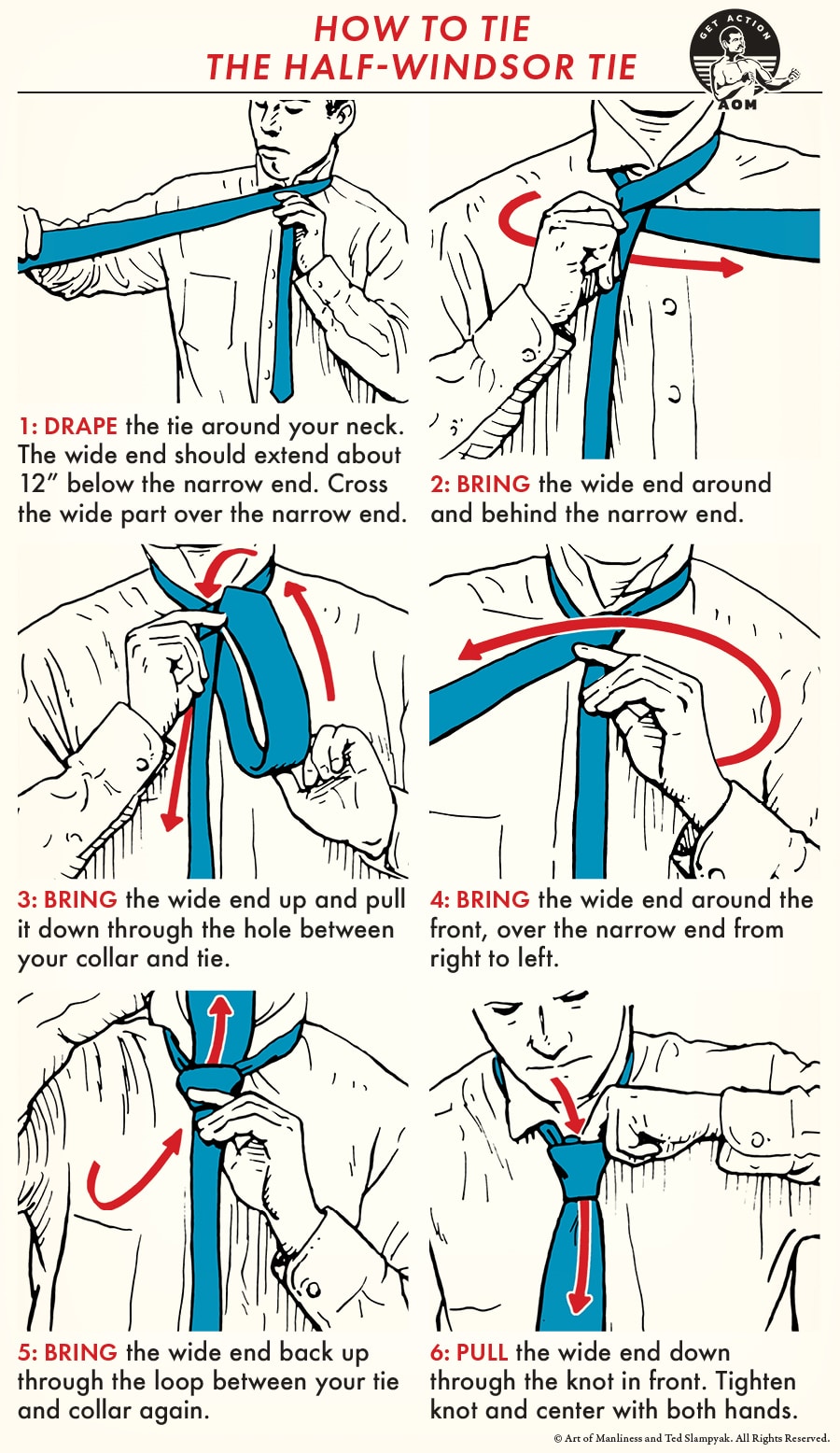 An important part of manhood has always been about having the competence to be effective in the world — having the breadth of skills, the savoir-faire, to handle any situation you find yourself in. With that in mind, each Sunday we'll be republishing one of the illustrated guides from our archives, so you can hone your manly know-how week by week.
The Half-Windsor is the first necktie knot men should learn. While the Four-in-Hand is the easiest knot to tie, the Half-Windsor looks more symmetrical and formal, while being less bulky than the Full Windsor. It's a very versatile knot, appropriate for all occasions, and goes well with nearly every collar type, except narrow collars.
Once you've mastered the Half-Windsor, branch out and learn how to tie other necktie knots, and the bowtie as well.
Like this illustrated guide? Then you're going to love our book The Illustrated Art of Manliness! Pick up a copy on Amazon.