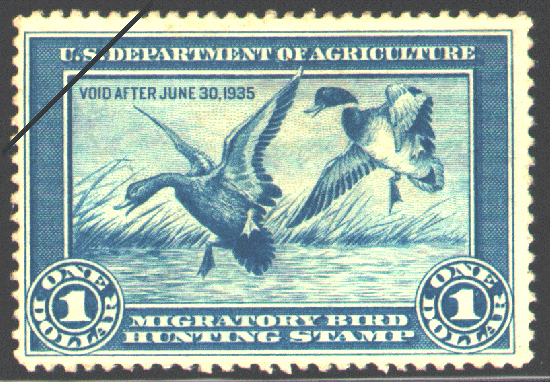 Mallards
, by J.N. Darling (1934-1935)
When my dad wasn't working as a federal game warden, he pursued a manly hobby. He collects U.S. Federal Duck Stamps. I remember as a boy my dad would bring out his stamp albums around duck season (a busy time for a game warden) so he could add the newest stamp to the collection. He has every stamp ever issued by the Fish and Wildlife Service, going all the way back to 1935.
As a young boy, I would flip through the pages, look at the beautiful images of migratory waterfowl, and think "These things are manly."
The History of the Duck Stamp
The Duck Stamp program started back in 1934, and the stamps still serve as the license to hunt migratory waterfowl. Working with the U.S. Postal Service, the U.S. Fish and Wildlife Service commissions an artist to create a pictorial scene featuring one of North America's many migratory waterfowls.The first Duck Stamp cost $1. Today, they're priced at $15.
The Fish and Wildlife Service uses revenue from Duck Stamps to purchase or lease waterfowl habitat. During it's nearly 80 year history, the Duck Stamp Program has generated over $750 million, which has been used to protect over 5.3 million acres of waterfowl habitat. Thanks to the Duck Stamp program, generations of hunters and outdoorsmen have pristine locales all over the U.S. to hunt, fish, hike, and camp
Even if you don't hunt, you can still benefit from purchasing Duck Stamps. Stamp holders get free access to National Wildlife Refuges the entire year. America's refuges provide excellent hunting, fishing, and hiking opportunities year round.That's a pretty good deal for $15.
Finally, if you're interested in wildlife and nature conservation, buying a Duck Stamp is an easy and effective way to contribute to the cause. Plus, you get a really handsome and manly looking stamp for your contribution.
You can purchase Duck Stamps at most places that sell hunting and fishing licenses and at select Post Offices.
Below, I've included a few of my favorite Duck Stamps that the Fish and Wildlife Service have issued over the years. If you'd like to see all of them, check out the official site.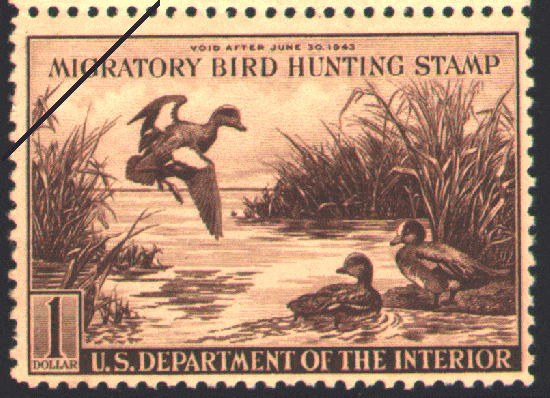 Green Winged Teal, by Lynn B. Hunt (1939-1940)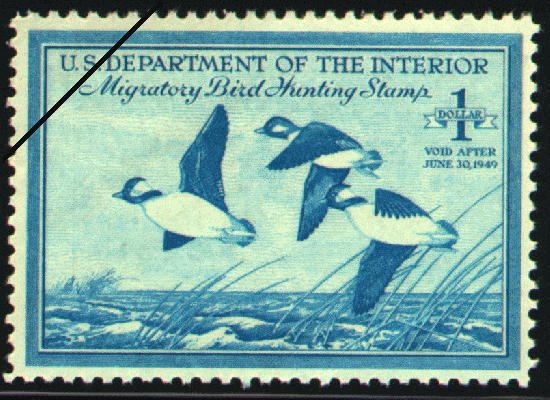 Buffleheads, by Maynard Reece (1948-1949)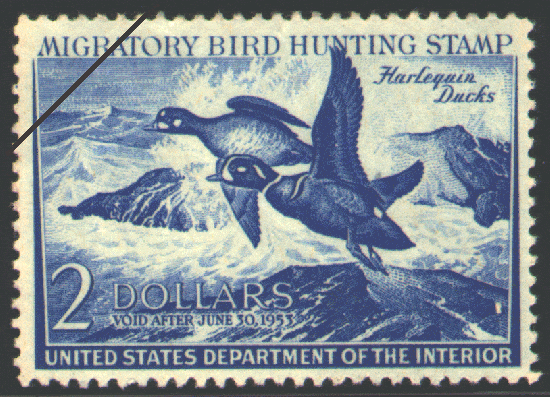 Harlequin Ducks, by John H. Dick (1952-1953)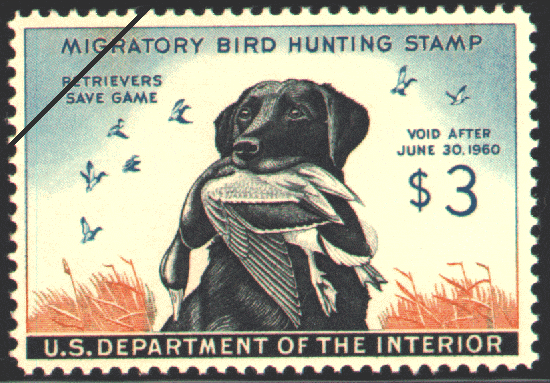 Mallard, by Maynard Reece (1959-1960)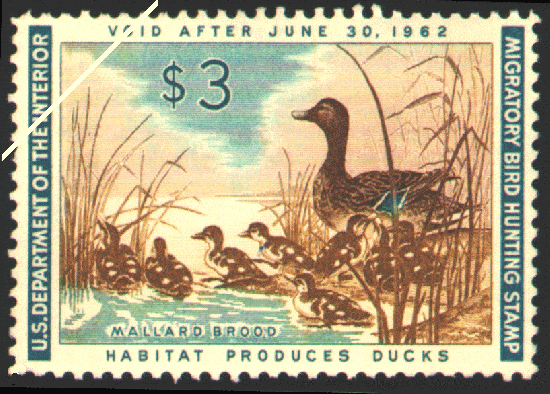 Mallards, by E.A. Morris (1961-1962)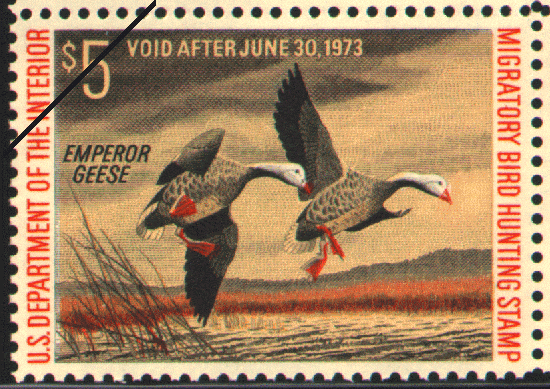 Emperor Geese, by Arthur M. Cook (1972-1973)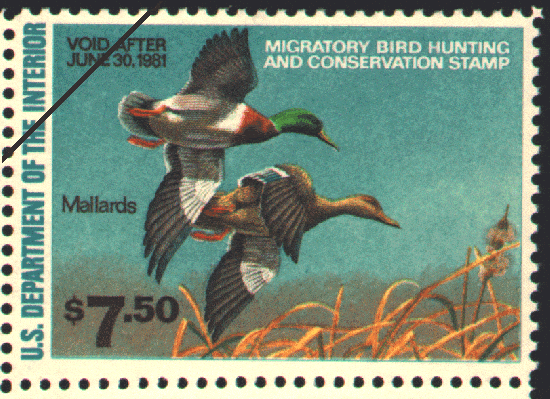 Mallards, by Richard Plasschaert (1980-1981)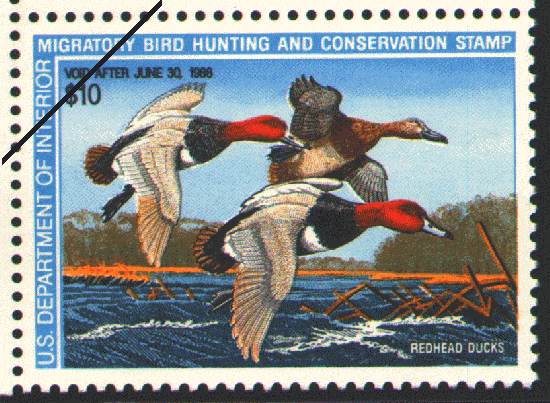 Readhead Ducks, by Arthur G. Andersen (1987-1988)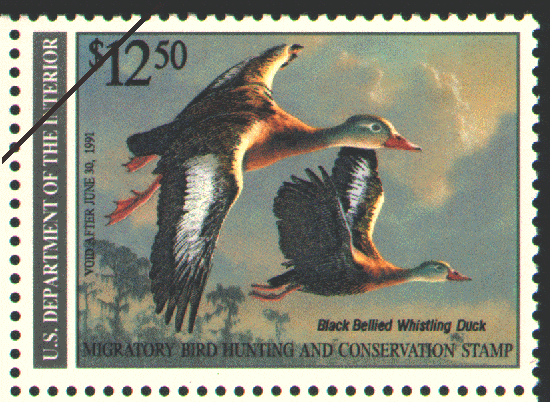 Black-bellied Whistling Duck, by James Hautman (1990-1991)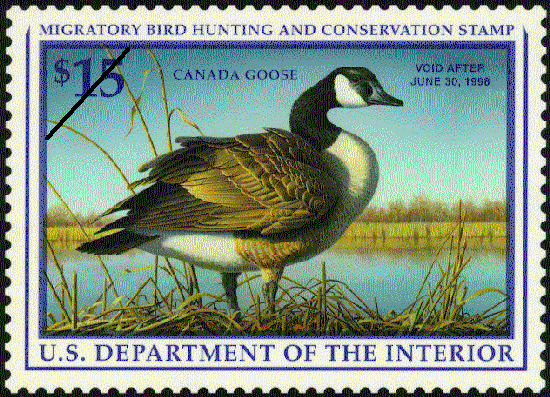 Canada Goose, by Robert Hautman (1997-1998)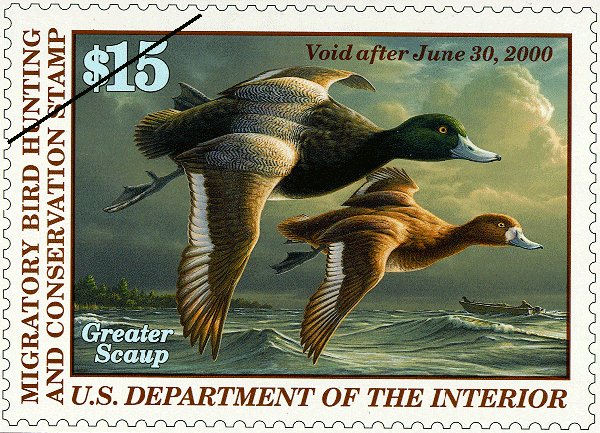 Greater Scaups, by James Hautman (1999-2000)