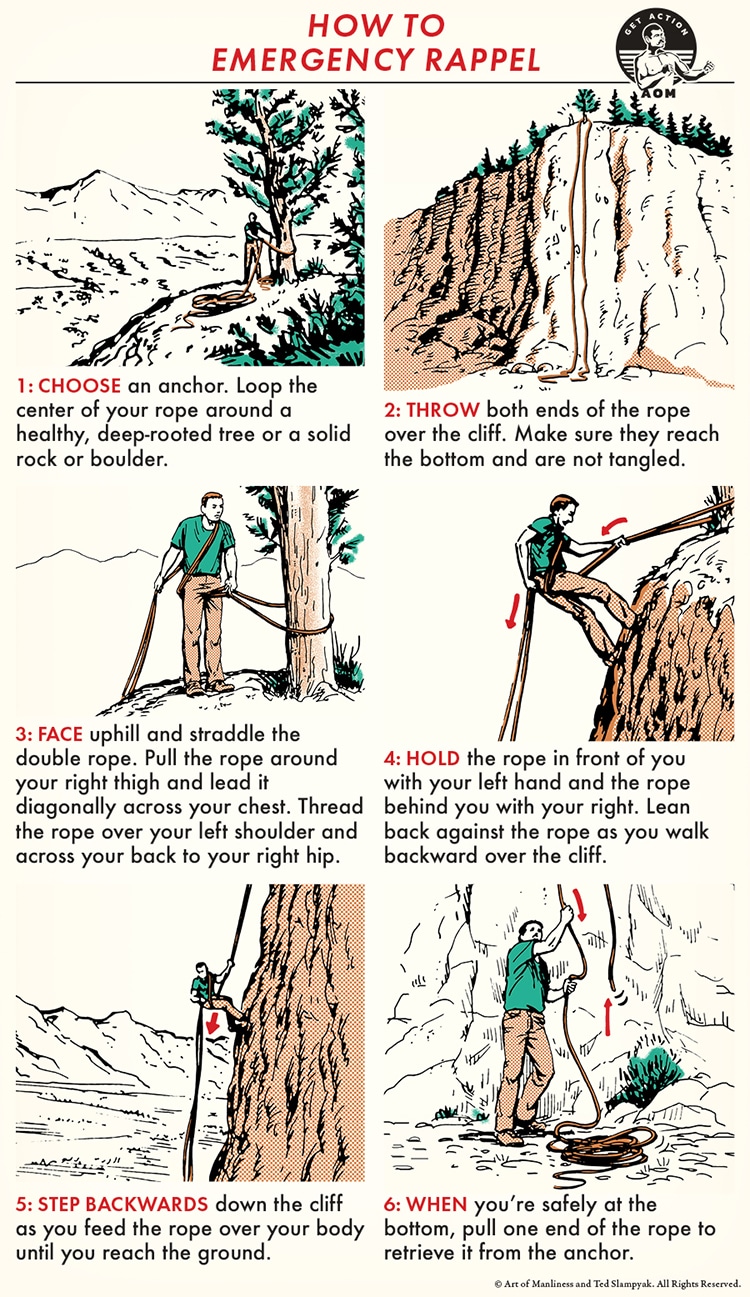 An important part of manhood has always been about having the competence to be effective in the world — having the breadth of skills, the savoir-faire, to handle any situation you find yourself in. With that in mind, each Sunday we'll be republishing one of the illustrated guides from our archives, so you can hone your manly know-how week by week.
In an ideal situation, rappelling is a calculated, well-secured activity that comes at the end of a successful climb. Such a situation should not only be safe, it should be fun. But sometimes, rappelling isn't just the final ride at the end of a day of climbing. Sometimes, it's a survival strategy necessary to help you get out of a tricky situation. Knowing how to rappel when all you have is a rope is a vital skill for those who explore the backcountry, or for any climber who might end up at the top of a cliff without an established route down. With a strong rope and a sturdy anchor, rappelling on the fly can be readily accomplished. Sometimes referred to as the "expedient rappel," here's how to do it.
Like this illustrated guide? Then you're going to love our book The Illustrated Art of Manliness! Pick up a copy on Amazon.