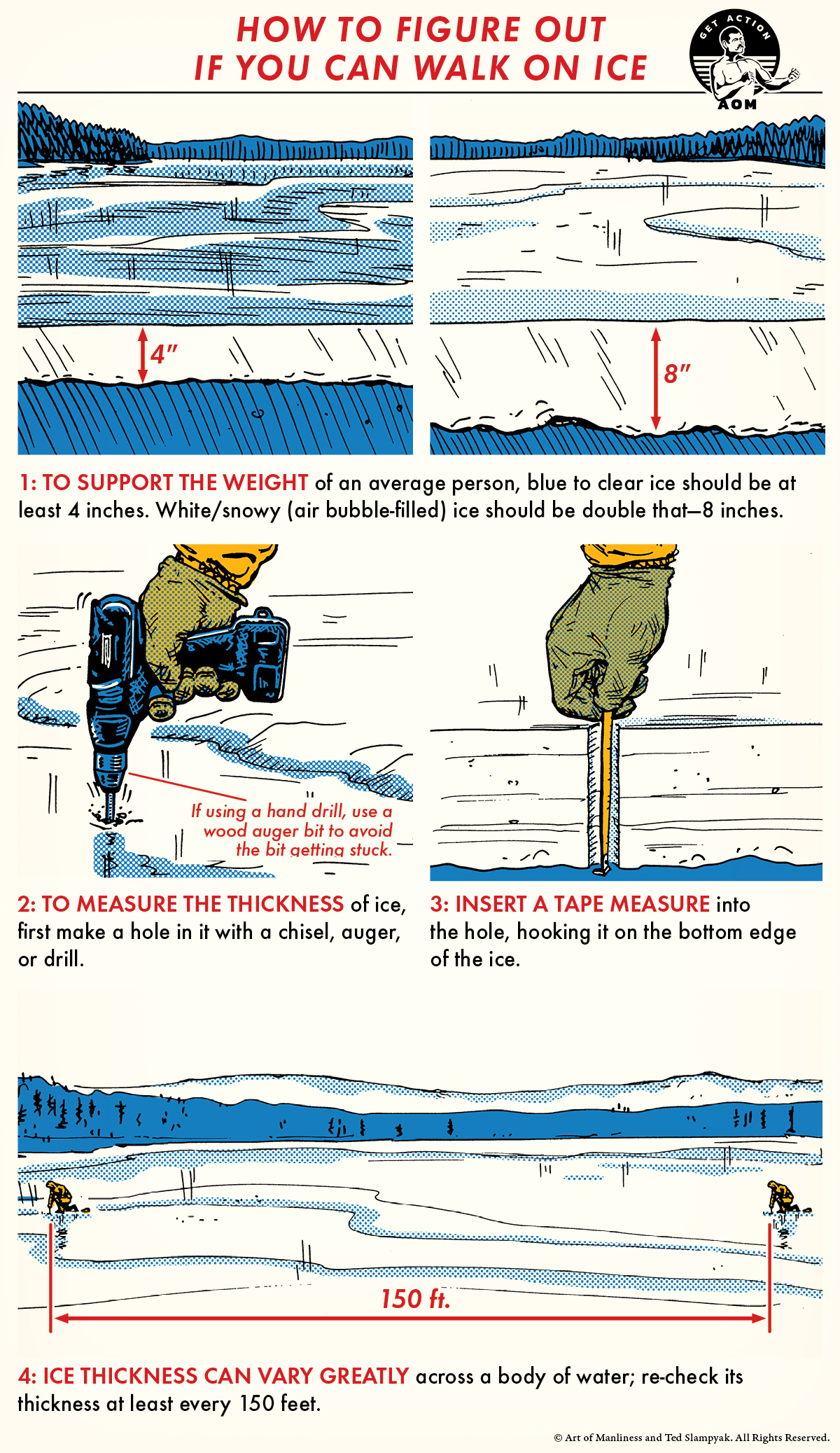 Every winter brings the chance to participate in the miraculous — walking on water! As lakes, ponds, and rivers freeze over, and liquid becomes solid, the landscape transforms, as does the opportunity to use these frozen bodies of water in new ways. You may want to try your hand at ice fishing or skating, or would like to walk directly across something that you normally have to circumambulate. But is it safe to do so?
Falling through the ice can pose a lethal danger, so it's crucial to know if the ice is thick enough to support your weight. Follow the instructions above to do so. Note that the Army Corps of Engineers says that a person on foot will only need 2 inches of strong ice to be safe (and even a little less than that if you're on skis), but other experts recommend erring on the side of 4 inches. The ice will of course need to be thicker still to support the weight of a snowmobile or other vehicle.
Ice can be influenced by a variety of factors, including water flow and level, air temperature, and snow cover, so that even when you're careful, it can still be unpredictable and unexpected accidents can still occur. If you do ever fall through ice, follow these instructions to escape with your life.