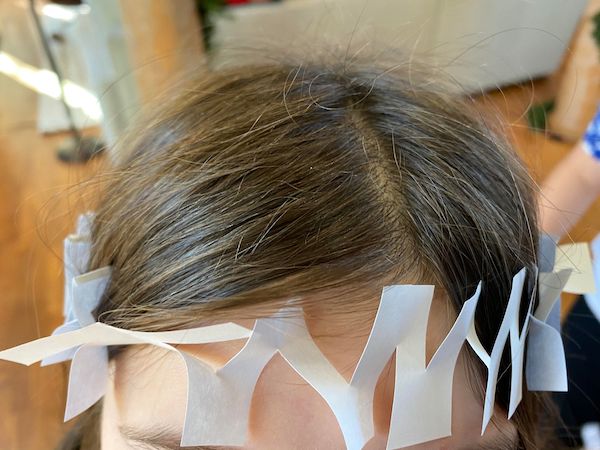 Can put your head through a piece of paper? Even with a full-size piece of printer paper, this can seem impossible. Doing it with just a strip a paper seems doubly so.
Challenging other people to stick their head through a piece of paper makes for a fun gag, because its achievement initially seems hopeless, and then becomes delightfully revelatory once you know the secret. Which goes like this:
Step 1: Cut a piece of paper into fourths.
Step 2: Fold the paper in half lengthwise.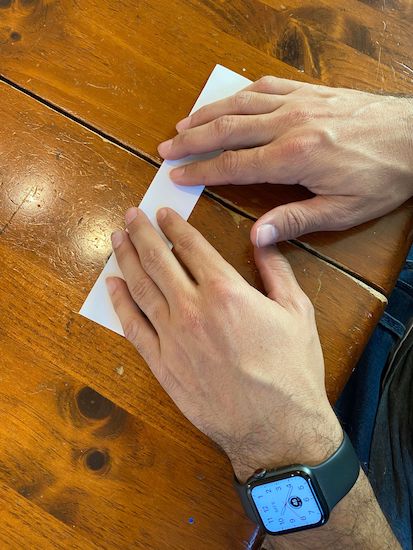 Step 3: Make about 12 cuts into the folded side of the paper.
Step 4: Make cuts in the open side, cutting between the cuts you just made on the folded side.
Step 5: Cut across the fold, beginning from inside the first cut and ending at the last.
Step 6: Unfurl and put on head.