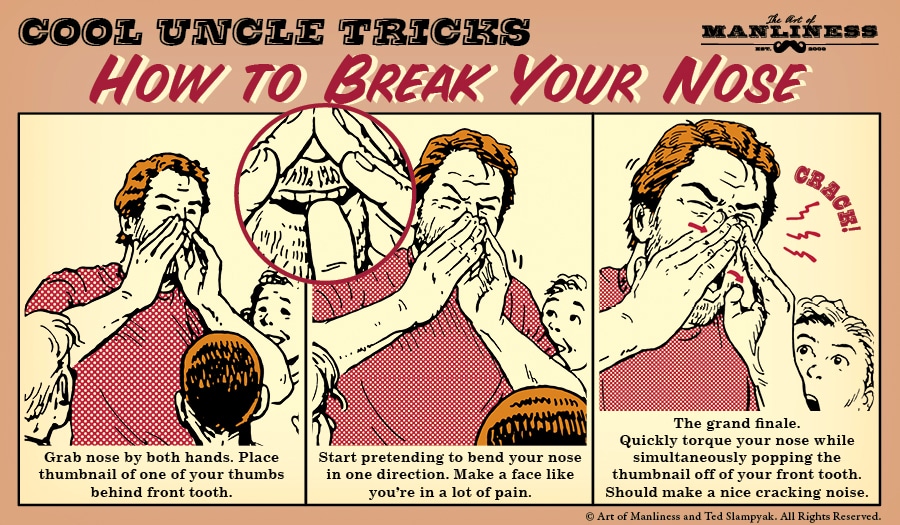 An essential part of being an awesome uncle is having a repertoire of tricks and jokes that will amaze your nieces and nephews, and crack them up. So from time to time we'll be offering you current and future uncles out there a tutorial on some gags that'll have them thinking you're the coolest dude in the world. Check out all our Cool Uncle Tricks.
For some reason, watching an adult experience pain seems to innately create both worry and laughter in the eyes of children. Rather than actually inflicting pain on yourself, impress the kiddos in your life by "breaking your nose," with no side effects but a grimace and a loud popping noise. And of course, you can break it again and again, to the squealing delight of any little ones around.
Like this illustrated guide? Then you're going to love our book The Illustrated Art of Manliness! Pick up a copy on Amazon.
Uncle