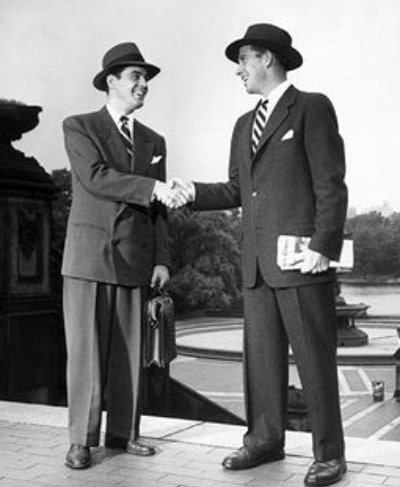 Welcome back to another episode of Man to Man. Before we get to this week's question, I want to thank all of you who took the time to offer your input on last week's question. The AoM community gave a ton of thoughtful and helpful advice to our man Seth. Thanks for rallying around this guy and helping him out.
Now to this week's question. It's from a young man named Aaron. He writes:
My name is Aaron and I'm 22, and I have recently stepped up and gone away to a 4 year for college, which I have something like 3 to 3 1/2 years left at. But with wonderful timing I met one of the most amazing woman I have ever met before I left for school. We've been going to the same church, we are both strong in our faith, and have decided to give the long distance thing a try. But there is a surprising lack of advice/books/etc on how to grow our relationship without 'traditional dating'. Now I know that our relationship can only go so far without close proximity, but do you have any advice on growing in our relationship while being far away from each other? Thank you for taking the time to read this!
My Response
My wife and I actually experienced a long distance relationship. We dated my first year of college, but after that first year I took some time off from school to live in Mexico. Kate and I kept in touch with letter writing for two years. I'm talking old-fashioned, pen to paper, letter writing. I really think communicating through that medium helped strengthen our relationship while we were away from each other. There's something about letter writing that just lets me open up more than when I'm on the phone or using email. It worked for us and it might work for you. Give it a try! Check out some of the resources we have on the site about mastering the art of letter writing and writing the perfect love letter.
What Do You Think?
Alright, its your turn. Long distance relationships are something many of you have had to deal with. What advice do you have for Aaron? What did you do to keep your relationship strong and intact while away from your love?
Please keep your comments uplifting and edifying. I want Man to Man to be an edifying forum where men can feel safe asking and answering these questions.
If you have a question you'd like answered on Man to Man, just shoot me an email via this contact form. Remember, it can be about anything!