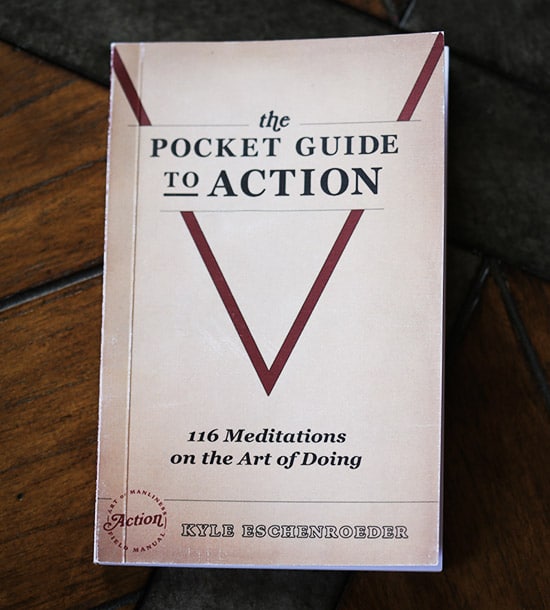 Last year, we published a piece entitled "Meditations on the Wisdom of Action" by Kyle Eschenroeder. The article contains 116 short, punchy devotionals on the nature and importance of action. It was my favorite piece of content in 2016, and I still find myself continually thinking about its principles, and utilizing them in my life. The feedback we've received from readers has been similarly enthusiastic.
At over 16,000 words, this longform article was about the length of a book. So we decided to turn it into one.
The Pocket Guide to Action: 116 Meditations on the Art of Doing is a paperback book small enough fit in your back pocket, but crammed with insightful advice on how to take more action in life so you can become the man you want to be. If you spend a lot of time thinking about things, making plans, and examining possibilities, but rarely pull the trigger on any of them, this is the book for you. Carry it around with you and turn to any page at any time to get a kick in the rear when you need it.
The design and layout of the book was inspired by vintage military field manuals. We hope the design reinforces the forceful, action-oriented advice contained within its pages.
Bonus: Order 3 Books, Get a FREE "Take Action" Poster!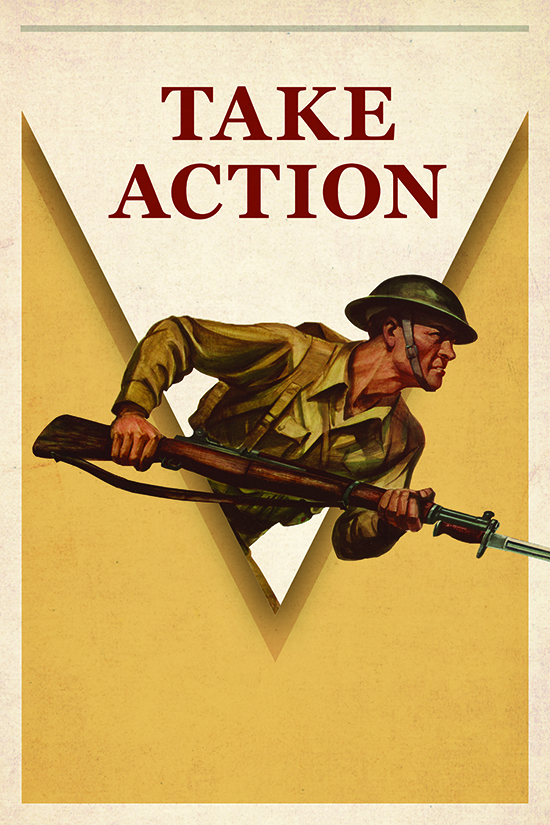 As a bonus, when you order 3 copies of The Pocket Guide to Action, you'll get a free Action Poster that you can hang up on your wall as a reminder to always take action in life.
When you order 3 or more books, the poster will automatically be added to your cart. Supplies are limited. Once they're gone, they're gone, so order soon!
Additional Bonus: Order 6 Books, Get Kyle's Action Course FREE!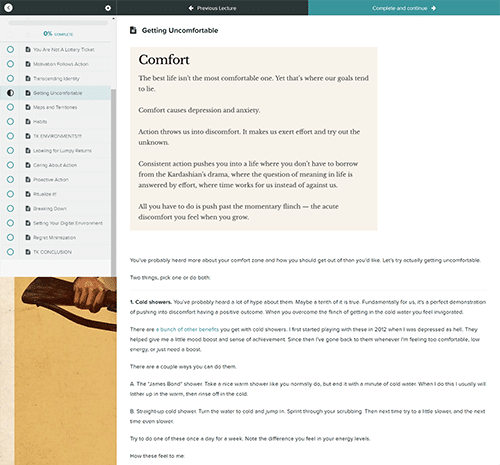 But the deals don't stop there. Kyle has put together an online course to help you kickstart the action habit. It contains 17 lessons based on the sections in the book. In each lesson, Kyle expands on the concepts he covered in the book, as well as provides concrete steps you can take to put his ideas on action into action. It's a great companion to the book.
The course normally sells for $49 but if you purchase 6 copies of The Pocket Guide to Action, you'll get the course for FREE!
To claim your free action course, email your order confirmation of 6+ books to Kyle at [email protected]
The Pocket Guide to Action is a book that I personally keep revisiting over and over again whenever I feel like I'm getting too muddled in abstractions and need to get grounded in action-oriented reality. Get a copy, read from it daily, and start taking more action in life!