Your Personal Trunk Club Stylist Will See You Now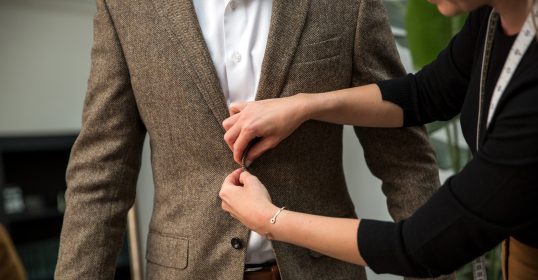 A Spring wardrobe refresh is not a new idea. It's just a good idea.
And now it's easier than ever to do, thanks to the power of the Internet, personal access to people with good taste and the help of your local delivery person.
It all comes together in the form of Trunk Club, a head-to-toe stylist service that lets you be as involved in the process as you'd like to be.
This could mean anything from making an in-person visit to one of their well-appointed Clubhouses—where you can hold court with stylists on-hand—to getting some quick advice via phone, email or their messenger service. Or just saying, "Send me the good stuff."
A few short days later, your new wardrobe will be at your doorstep in the form of one of their customized Trunks. You can try it on, keep what catches your fancy and send the rest back.
Which gives you more time to actually be out enjoying spring in your new gear.
Speaking of, Trunk Club was kind enough to let us rummage through their latest Trunks, and point out five of our favorite spring wardrobe essentials: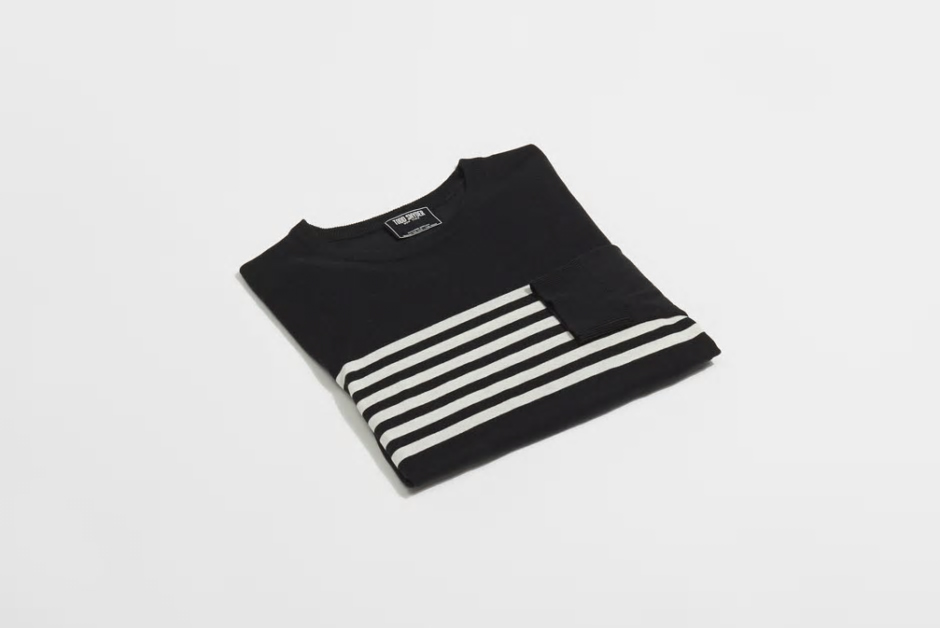 STRIPED TEE
The striped tee is a versatile piece that stands on its own and plays well with others. Throw a blazer over it on your way to a garden party and you're aces. Or pair it with some shorts and head toward the nearest large body of water. Pick the right tee and you'll be able to get away with wearing it just about anywhere that doesn't require a collar.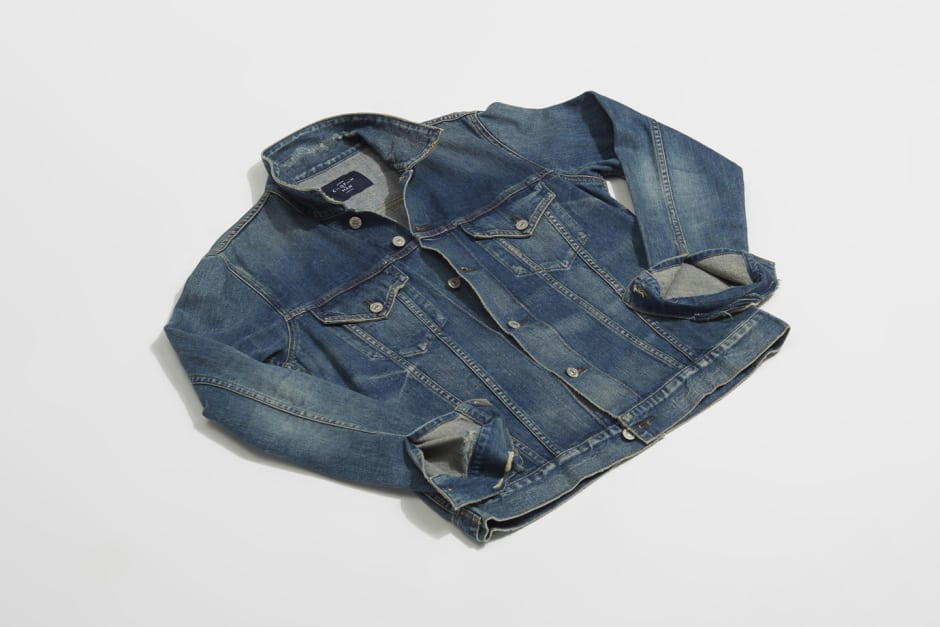 LIGHTWEIGHT JACKET
Spring can be unpredictable. A day that starts out all sunshine and cartoon birds chirping can end up with clouds rolling in and rain showers looming. That's what a good lightweight jacket is for. It's the outer layer that can go both ways. We like a denim trucker on the sturdier end of the spectrum, but if you find yourself at a more formal occasion—like the aforementioned garden party circuit—you might want to consider something more blazer-like. And, of course, going with something rainproof is never a bad call this time of year. April showers and all.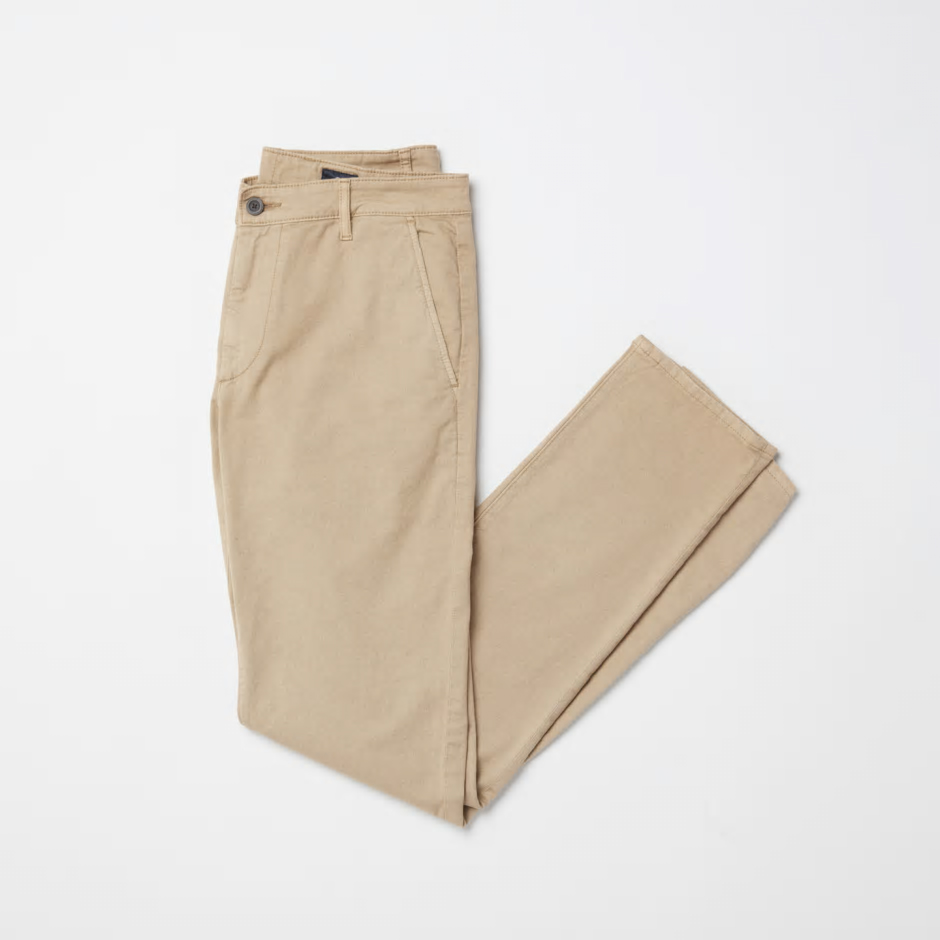 CHINOS
Not everybody is into shorts weather yet, but you're going to want to lighten up your pants in the fabric and color departments regardless. The answer is chinos, because they come in a nice airy cotton in every color under the sun. Khaki is always a good place to start, but with the world around you getting more vibrant with each day, your pants should, too. Spring green. Nantucket red. Sky blue. Don't hold back. Blame it on spring fever if you must.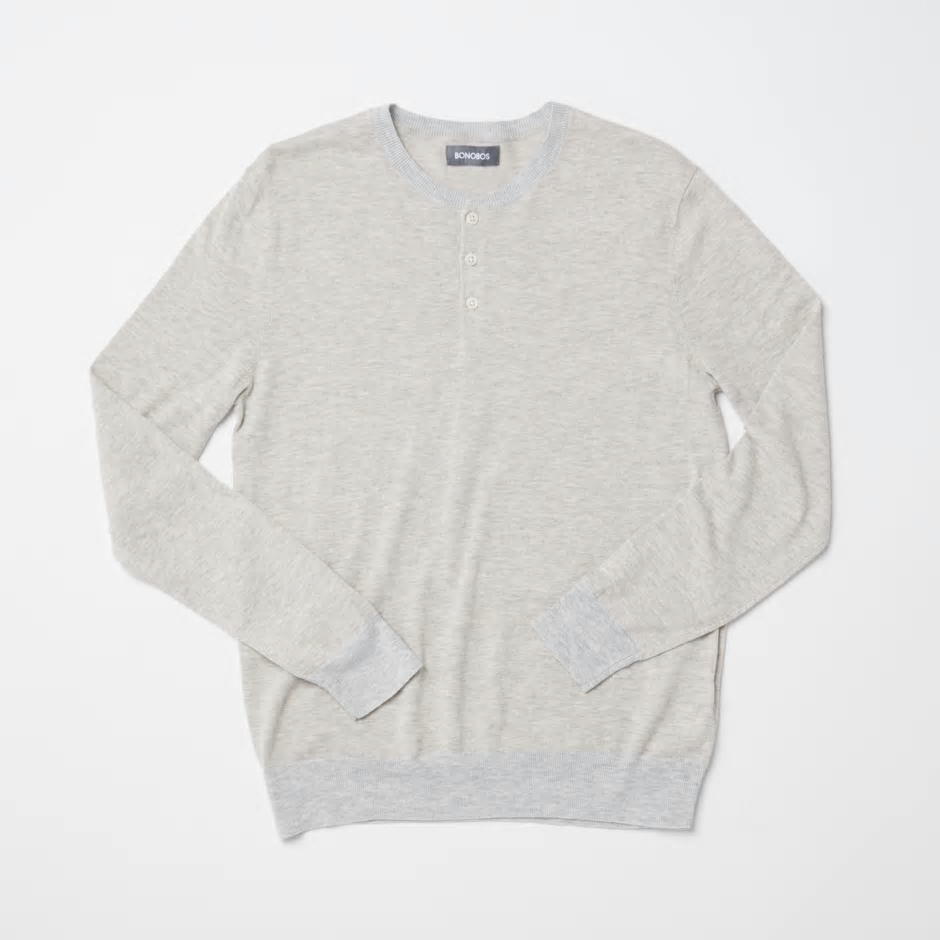 SPRING SWEATER
Much like the lightweight jacket, a good spring sweater is essential for coping with the unruly weather patterns of spring. A loose weave of light cotton can serve as an outer or middle layer during those brisker moments. Especially when night falls.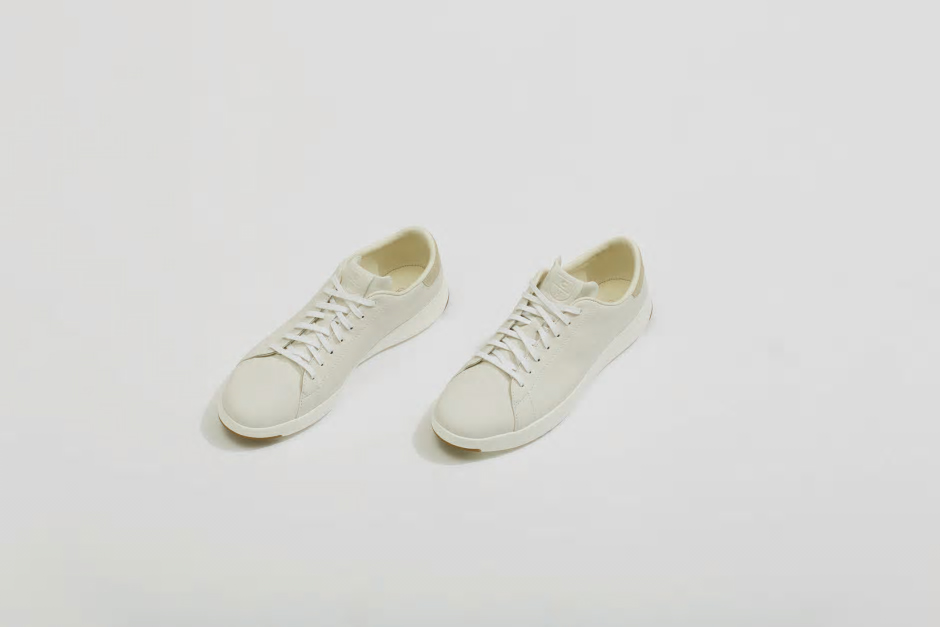 SNEAKERS
Waiting until Memorial Day to wear white shoes is for chumps. Prove them all wrong with a crisp pair of white plimsolls. They'll look nice tucked under the cuffs of your chinos, worn with your favorite no-show socks, a pair of shorts and your new striped tee, or even on the way to the beach with a swimsuit. The trick is to keep them looking bright and fresh.
Much like spring itself.