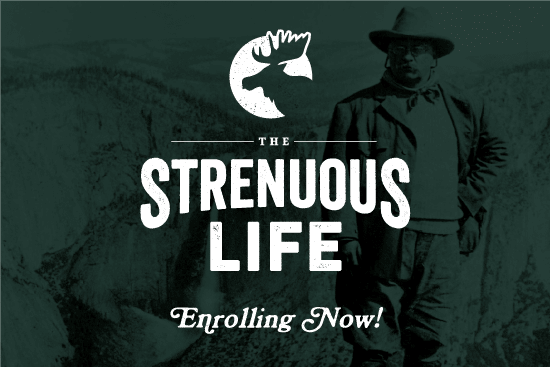 "What is happiness?" Nietzsche asked. "It is the feeling of power increasing." You can increase your power by increasing your skillfulness, your competence, and your confidence. And you can build all these strengths through The Strenuous Life.
Power up your potential, level up your life: enrollment for TSL is now open.
What Members Are Saying About The Strenuous Life
The Strenuous Life is an online/offline program designed to help men turn their intentions into actions, do hard things, and become stronger in body, mind, and spirit. We've had nearly 5,000 people of all ages and from all walks of life sign up and the feedback has been incredible.
Here are just a few testimonials from members of the latest cohort of TSL Classes; you can read 200+ more testimonials here.
---
"I was on the fence for awhile but so glad I joined. I signed up my brother and dad as well. It's been a great bonding thing for us. We have biweekly Skype meetings to check in and discuss badge work. The guys in the class are super supportive; everyone is looking out for each other. I would definitely recommend if you're on the fence to do it and commit to it; you won't regret it."
–Michael C., Class 032
---
"My life was in a rut after I got out of the Army. I had no direction, no structure outside just showing up for work. I needed something challenging, and robust. Something that wouldn't just hold me accountable, but teach me to strive to hold myself accountable too. Brothers facing the same struggles as me, who would help to keep me honest by my not wanting to fail them for not giving my all like they are. I have found all of that in The Strenuous Life. Since I have joined, I have developed skills and confidence to finally step out of my rut and start to advance in life. I used to be soft, now I 'Do Hard Things.'"
–Troy C., Class 032
---
"Signing up for AoM's 'The Strenuous Life' program was one of the best decisions I made this past year. It has really pushed me to get in better shape and start new and exciting projects. TSL really helped motivate me to try new skill sets like archery and lock picking. Having the peer group there to help hold me accountable has been the push I needed to get off the couch and get at it. The weekly challenges are also useful for getting me out of my comfort zone and build confidence. At first my wife was skeptical but now she sees it as a positive prompt for family time together."
–Ben H., Class 034
---
"I tried different ways to change my habits and life, but those blog posts suggestions and self help books were superficial and lasted about 3 weeks. I wanted something with substance and clear action. Enter The Strenuous Life where it promises results if you put in the work and everything has an action with a reason. It's exactly what I was looking for!"
–Jake M., Class 032
---
"How has The Strenuous Life changed me? Well, I'm an older guy, pushing 50, and was looking for a challenge to remove comfort and ease from my life. I found that in The Strenuous Life. I have been uncomfortable every day of my life since accepting this challenge and loving it. Physically I've been challenged like I haven't been in decades. Mentally and morally I've been forced outside my comfort zone. 'Do Hard Things' was fully embraced. The result of which is that I'm a better man today than I have probably been most of my adult life."
–Bruce B., Class 032
---
"I'm currently 26 years old, a father of two little boys, a recent graduate from grad school, and a current law student. I've embraced my fair share of responsibility in life. But The Strenuous Life has provided a unique structure designed to cultivate, among other virtues, courage. The badges are not easy, and the Agons require daily commitment. But each challenge compounded to provide everything I'd ever wanted out of TSL–a greater sense of personal potency, lack of fear to try new things, and a deeper sense of comfort in my masculine identity. The cost-benefit analysis is easy: one payment in exchange for a lifetime's source of courage."
–Mark M., Class 034
---
"The Strenuous Life is a program focused on true and virtuous manhood. Something we desperately need today. I love the challenges, love the dialogue, and love the brotherhood. It is absolutely helping me focus on what makes me a better man."
–Mike M., Class 034
Take the Strenuous Life Challenge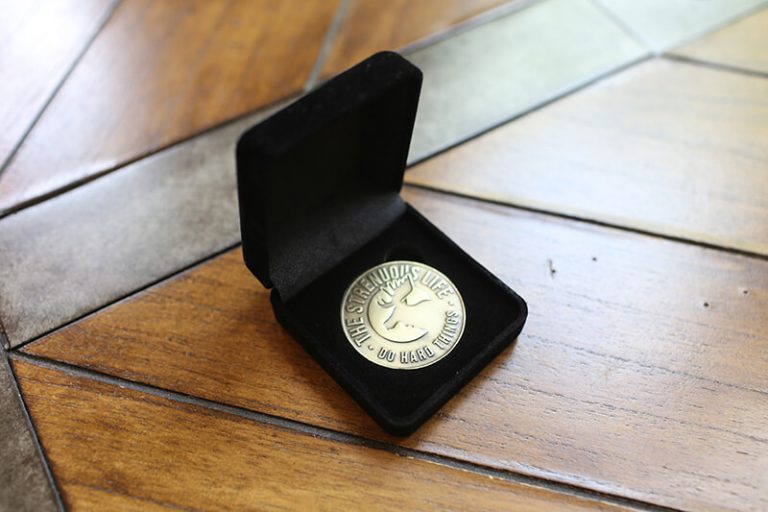 New members of TSL are enrolled into the 12-week Strenuous Life Challenge, which is designed to induct initiates into a life of strenuosity and help them form new, health-boosting, mindset-enhancing, life-improving habits. You'll be asked to hit certain benchmarks in terms of daily physical activity and good deeds, earn at least one badge, and complete a diverse range of weekly "Agons" or challenges.
The Strenuous Life Challenge is designed to push you outside your comfort zone, get you having new experiences, and help you become more than you are now in body, mind, and spirit. Those who complete the Challenge earn an exclusive TSL challenge coin, as well as a new outlook on life.
Finally Put Your Long-Standing Intentions Into Action
The Strenuous Life is like a scouting program for grown men, and its structure — which offers a set of 50+ badges and clear requirements to earn them — facilitates learning new skills, having new experiences, and forming new habits. It's designed to help you put your long-standing intentions — all those times you've said, "I'd really like to start doing _____" — into action.
TSL can be just the kick in the pants you need to finally make good on your goals. Here's a small sample of some of the stuff members have done as part of The Strenuous Life in just the last few months: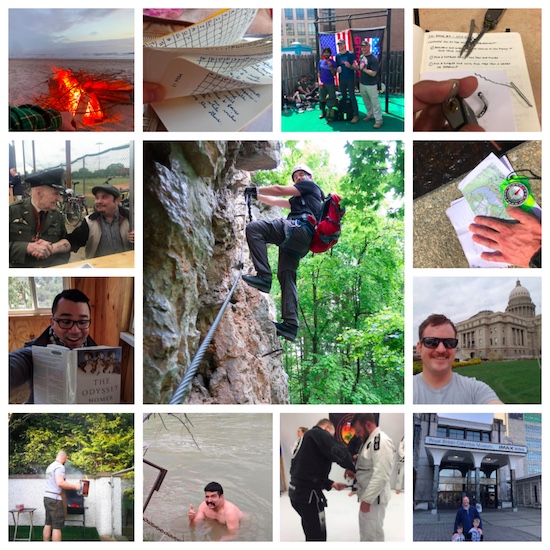 If you're finally ready to move from point A to point B with your goals, TSL will provide the map and guide you on your journey.
Meet-Like Minded Individuals (In-Person!)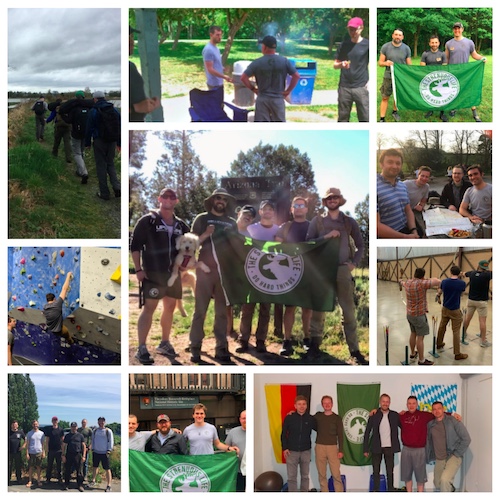 Are you looking for a way to meet up with like-minded men and form more real-world friendships? The Strenuous Life can help you make those connections.
One of the features of TSL are geographic groups that members can use to organize in-person meet-ups. The third Saturday of every month is designated as "Strenuous Saturday" and members get together to work on badges, ruck, or do community service. Members can get together to work on the weekly challenges as well.
The Strenuous Life is meant to be shared — come and join a tribe of men who want more out of life!
Enrollment Is Open Until Thursday, June 13, 2019 or Until We Register 4 New Classes
If you're ready to improve yourself in body, mind, and spirit, expand your interests, and become a more excellent man, then join us in The Strenuous Life.
Enrollment will only be open until Thursday, June 13, 2019 or until we register 600 new members. Whichever comes first.
For those enrolled, the 12-week Challenge officially begins on June 15th.
Classes fill fast — don't delay in signing up!
I hope to see you on The Strenuous Life.