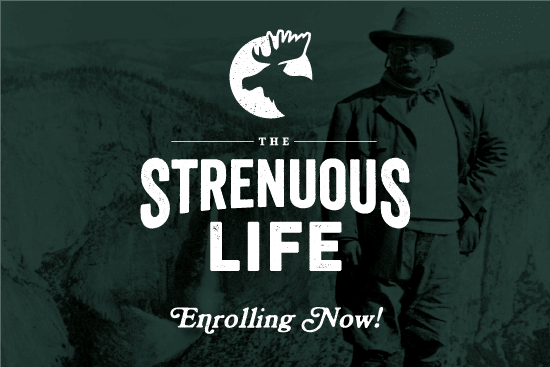 Update: All classes are now full and the next enrollment will take place in April. You can still get on the email list to be the first to find out when that next enrollment opens.
A whole new decade in history is upon us. What are you going to do to kick it off with a bang? One of the very best ways to begin this era in time, is to open a new era in your life, by joining The Strenuous Life. TSL is a now well-vetted path to growing physically, mentally, and spiritually this year, and in the years to come. If you're ready to join us, and give it all you've got, then we're ready to have you: enrollment for the winter of 2020 is now open!
What Members Are Saying About The Strenuous Life
The Strenuous Life is an online/offline program designed to help men turn their intentions into actions, do hard things, and become stronger in body, mind, and spirit. We've had over 6,000 people of all ages and from all walks of life sign up and the feedback has been incredible.
Here are just a few testimonials from members of the latest cohort of TSL Classes; you can read 250+ more testimonials here.
---
"I can't say enough good things about TSL; it has been among the best things I have done in my life. We live in a time where it is quite possible to get by with very little effort, to take the path of least resistance and survive, never making any impact on the world, let alone your own life and the lives of those closest to you. I have found that life not only leaves no legacy and example to others but often leads to depression and the sense that life is just happening to you instead of really living. TSL was a kick in the pants I needed to make a change. The daily check-ins, the accountability to others, and the weekly challenges (I found myself looking forward to receiving) were what I needed to get on with living instead of letting life run over me."
–Kevin P., Class 042
---
"When I first started The Strenuous Life program, I knew that I wanted to be a better man, but I didn't have much direction as to what steps I needed to take to begin that journey. I had been reading Art of Manliness articles for years, but to have a community around me that I could learn from and a set of action-steps to spur me on were exactly what I needed to really see progress. Since joining The Strenuous Life, everyone around me has seen the changes in me and been so excited and intrigued as to what changed in my life. The weekly Agons, the badges, and the community have led me to trying new things, finding hobbies and activities that I'll enjoy for a lifetime, and building friendships that will last just as long. TSL has helped inspire me to consistent action and given me ideas beyond what I could have thought of on my own outside the program. I've gone on adventures that I'll treasure forever and grown in ways that can only be experienced. If you want to start seizing life and overcoming the monotony that our everyday lives can become sometimes, then joining this program will be instrumental in getting you there!"
–Carter C., Class 041
---
"The Strenuous Life was a game changer for me. I am a generally active guy, but the Agons and daily hour of PT pushed me to higher standards than I normally held myself to. The daily good deed also kept me more cognizant of my actions throughout the day. I would find myself thinking, 'Am I focusing on other people today, or just myself?' Finally, the Agons. The Agons pushed me further than I had expected with a feeling of incredible growth and mental fortitude. And, through all of this, the support system you have in your classmates, guides, and fellow members really pushes you on in the right direction. Good things happen when like-minded individuals come together. I have already convinced a few friends to join next go round and my hope is that this program continues to spread like a wave over our slackened world."
–Taylor R., Class 041
---
"This program has been truly life-changing for me. I have been a follower of the Art of Manliness for years, and TSL has provided the perfect platform to put all of the principles and skills I have learned into practice. It is so encouraging to be a part of a great group of individuals who are all like-minded in our dedication to making ourselves the best men we can be and keeping each other accountable."
–Adam L., Class 042
---
"The Strenuous Life is the kick you have waited for so long to start taking steps toward realizing your goals. As a long time reader of the Art of Manliness, I already had quite high expectations toward the program, but it definitely surpassed even those. The two most important gains I would highlight are the totally different mindset towards physical exercise (resulting in feeling much stronger and being more confident), and the proactive stance towards life: I became deeply aware of the fact that I have to actively take steps toward achieving my goals in life, and even in just 3 months this mindset has helped me a lot in both my personal and professional life."
–Gergely D., Class 041
---
"The part of Strenuous Life I have found most helpful is giving me a practical guide to follow in pursuing and achieving my goals. I have frequently struggled in the past with starting projects without finishing them. Strenuous Life helped me to home in my focus and become more intentional in my daily living and in how I spend my time as an individual, as a father, and as a husband."
–Ian M., Class 042
---
"The Strenuous Life has been the proverbial kick that I, and most men need at some point in their lives. I have read more, served more, learned more, grown more, into the man I have always wanted to be over these past four months than I ever would have without the challenge to live by 'not the doctrine of ignoble ease, but the doctrine of the strenuous life, the life of toil and effort, of labor and strife.'"
–Matty T., Class 040
Take the Strenuous Life Challenge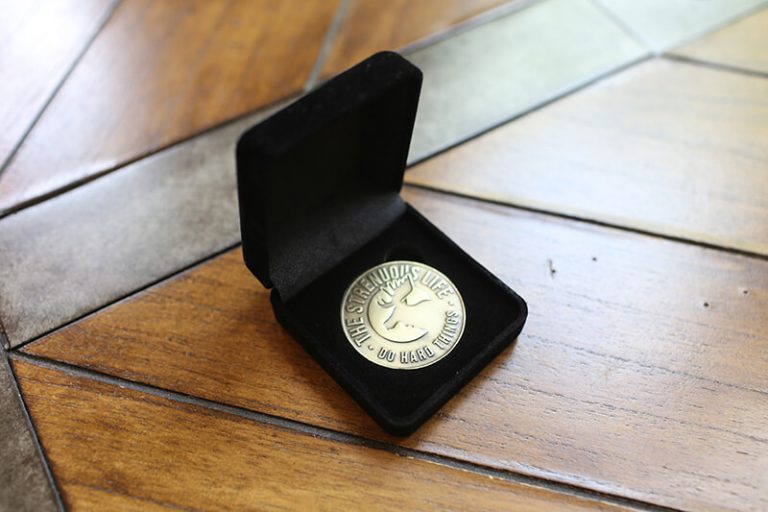 New members of TSL are enrolled into the 12-week Strenuous Life Challenge, which is designed to induct initiates into a life of strenuosity and help them form new, health-boosting, mindset-enhancing, life-improving habits. You'll be asked to hit certain benchmarks in terms of daily physical activity and good deeds, earn at least one badge, and complete a diverse range of weekly "Agons" or challenges.
The Strenuous Life Challenge is designed to push you outside your comfort zone, get you having new experiences, and help you become more than you are now in body, mind, and spirit. Those who complete the Challenge earn an exclusive TSL challenge coin, as well as a new outlook on life.
Finally Put Your Long-Standing Intentions Into Action
The Strenuous Life is like a scouting program for grown men, and its structure — which offers a set of 50+ badges and clear requirements to earn them — facilitates learning new skills, having new experiences, and forming new habits. It's designed to help you put your long-standing intentions — all those times you've said, "I'd really like to start doing _____" — into action.
TSL can be just the kick in the pants you need to finally make good on your goals. Here's a small sample of some of the stuff members have done as part of The Strenuous Life in just the last few months: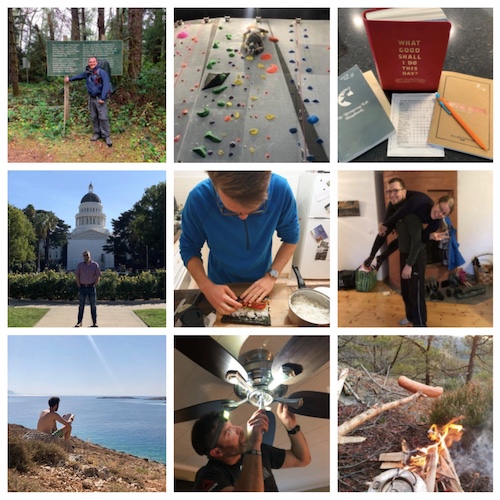 If you're finally ready to move from point A to point B with your goals, TSL will provide the map and guide you on your journey.
Meet-Like Minded Individuals (In-Person!)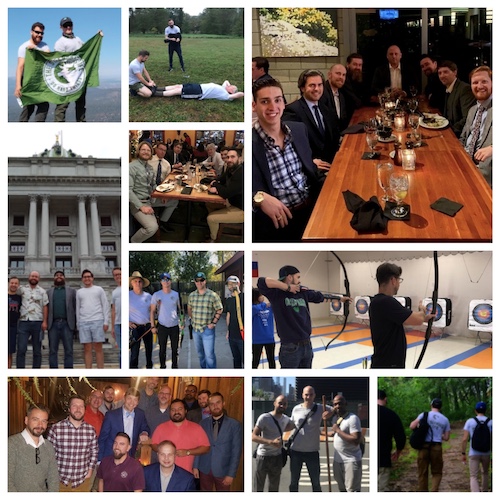 Are you looking for a way to meet up with like-minded men and form more real-world friendships? The Strenuous Life can help you make those connections.
One of the features of TSL are local chapters that members can use to organize real world, in-person meet-ups. The third Saturday of every month is designated as "Strenuous Saturday" and members get together to work on badges, ruck, or do community service. Members can get together to work on the weekly challenges as well.
The Strenuous Life is meant to be shared — come and join a tribe of men who want more out of life!
Be Inspired By, or Warned Away From, The Chance to Earn the Exclusive Polar Bear Badge!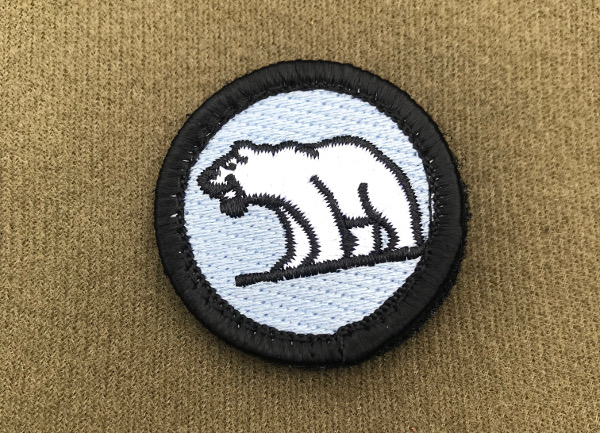 This is the coldest time of year to enroll in TSL (if you live in the northern hemisphere). Some of the Agons (weekly challenges) are temperature sensitive and involve being outdoors. Thus, only the hardiest of souls should sign up for this enrollment! If you live in a freezing cold climate, some of the Agons will be more challenging for you, and may be difficult, to near impossible, to complete (unless you're keen on walking barefoot in the snow — hey, Grandpa did it!). TSL is, of course, all about doing hard things, but we just want to forewarn you.
If you do complete The Strenuous Life Challenge, you'll receive a free Polar Bear Badge that's available exclusively to those who begin the 12-week "boot camp" during the January enrollment.
Enrollment Is Open Until Thursday, January 2, or Until We Register 4 New Classes
If you're ready to make 2020 the healthiest, most interest-filled, and memorable year you've experienced thus far, then join us in The Strenuous Life.
Enrollment will only be open until Thursday, January 2, 2020 or until we register 600 new members. Whichever comes first.
For those enrolled, the 12-week Challenge officially begins on January 4.
Classes fill fast — don't delay in signing up! The next enrollment of TSL will not occur until the spring.
I hope to see you on The Strenuous Life.
Update: All classes are now full and the next enrollment will take place in April. You can still get on the email list to be the first to find out when that next enrollment opens.