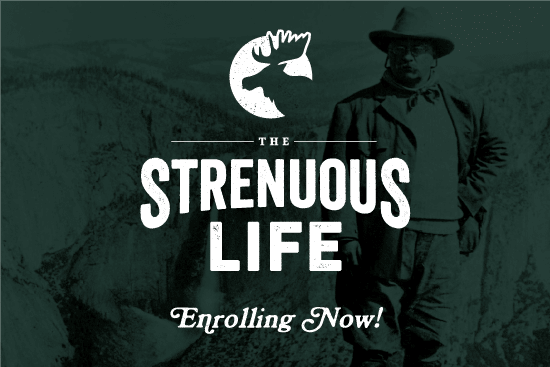 Life doesn't magically get better by turning the page on the calendar. Life gets better by turning your desires into reality. It gets better by not just thinking about the man you want to be, but taking concrete, active steps in becoming that man.
Let joining The Strenuous Life be the first step in that journey, and your guide in the steps to come. The winter enrollment of TSL is now open!
What Members Are Saying About The Strenuous Life
The Strenuous Life is an online/offline program designed to help men turn their intentions into actions, do hard things, and become stronger in body, mind, and spirit. We've had nearly 8,000 people of all ages and from all walks of life sign up and the feedback has been incredible.
Here are just a few testimonials from members of the latest cohort of TSL Classes; you can read 300+ more testimonials here.
---
"I've been following the AoM site for some time, but was pretty hesitant about joining, using every excuse like time or the expense to justify not getting into the arena and putting what I had learned on the site to good use. My best friend enrolled me for my birthday, and I'm so glad she did. TSL has given me a break from the regular monotony of life, combined with goals to put what I'm learning into practice. In a few short months, I've added over a hundred pounds to my barbell lifts, walked a mile over rocky ground without shoes, and performed a good deed every day for 12 weeks. As soon as you get over the initial resistance of any excuse you may have, do yourself a favor and enroll in what is a life-changing experience. You won't regret it!"
–Nigel H., Class 057
---
"I'm incredibly happy that I pulled the trigger on joining The Strenuous Life. The weekly Agons pulled me out of my comfort zone, the 'gymnasium' has held me accountable while making me feel supported, and the badges provide an opportunity to learn a wide variety of interesting skills. At 36, I am more physically, spiritually, and mentally fit than I have been in a long time and my wife and kids are grateful for my overall improvement. Hands down, one of the best choices I've made for myself and my family."
–Dave R., Class 056
---
"After leaving the Army, I was lost and had trouble finding myself and the greater purpose I found in service. I was depressed, riddled with anxiety, and struggled with decision paralysis. The Strenuous Life helped me harness my strengths, grapple with my weaknesses, set task to purpose, and ultimately provide a framework for finding the meaning and purpose I longed for. Today, I'm a more present father and husband, an avid runner, and a man who knows his values and principles."
–Bryan D., Class 057
---
"One of my most nagging fears has been that I am still a boy. Even after going through a rite of passage such as the Peace Corps, where I spent two and a half years living in a yurt on the often harsh steppe of Mongolia, and even after getting married, I still felt a disconnect when calling myself a man. This came to a head when I learned that my wife and I would be having our first child, a boy. How can I possibly raise a little boy into a man if I am yet to become one myself? Throughout the past three months of The Strenuous Life, I've trekked 50 miles, marched through the forest with a 50-pound rock in tow, approached strangers in conversation, and have become more reflective on how I can do good each and every day. Most importantly, I've done all this with a peer group. A peer group of men seeking to improve themselves, a group I've been able to keep up with just as well as any one else. I've come to realize becoming a man doesn't come through contemplation alone. It comes through purposeful action. I've realized I am a man. A man of action who will raise his son to one day be the same."
–Nick M., Class 050
---
"Since joining TSL I've become stronger both physically and mentally. My family life has improved and I even got promoted at work. I went from living on the sidelines to leading the charge. I've had a blast working on the different badges and getting my family involved. And the weekly Agons took me out of my comfort zone, giving me a much needed confidence boost. I highly recommend this program."
–Fred L., Class 056
---
"This is a message for those guys who are a little older. I'm a middle-aged guy, travel a lot for work, and my kids are mostly grown. I've always been interested in strength — strength of mind, body, and character. I played a ton of sports in high school and college. I like the way I feel when my body is working right. I can't sprint the way I used to, but I've discovered the benefits and even fun of strapping 50 pounds on my back and going for a long walk. I like being pushed to examine how I'm doing in my life. I like being challenged. So here's the message: if you're like me, TSL is for you. You don't need to be a 25-year-old stud to get a lot out of this community. You can make it what you want. TSL will prompt you to try some things you've wanted to do for a while, and a few things that never occurred to you. It will give you the little boost of accountability you might need — it seems crazy that just reporting to a website that you've done your workout and a good deed would matter, but it does. And if you want the connection with other guys, it's there. You're going to get pushed in great ways, and it's going to keep you coming back. Sign up."
–Tom H., Class 055
Take the Strenuous Life Challenge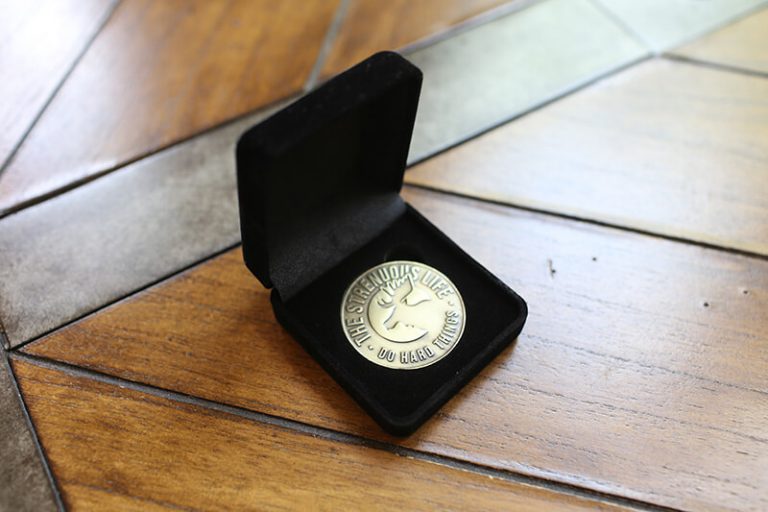 New members of TSL are enrolled into the 12-week Strenuous Life Challenge, which is designed to induct initiates into a life of strenuosity and help them form new, health-boosting, mindset-enhancing, life-improving habits. You'll be asked to hit certain benchmarks in terms of daily physical activity and good deeds, earn at least one badge, and complete a diverse range of weekly "Agons" or challenges.
The Strenuous Life Challenge is designed to push you outside your comfort zone, get you having new experiences, and help you become more than you are now in body, mind, and spirit. Those who complete the Challenge earn an exclusive TSL challenge coin, as well as a new outlook on life.
Finally Put Your Long-Standing Intentions Into Action
The Strenuous Life is like a scouting program for grown men, and its structure — which offers a set of 50+ badges and clear requirements to earn them — facilitates learning new skills, having new experiences, and forming new habits. It's designed to help you put your long-standing intentions — all those times you've said, "I'd really like to start doing _____" — into action.
TSL can be just the kick in the pants you need to finally make good on your goals. Here's a small sample of some of the stuff members have done as part of The Strenuous Life in just the last few months: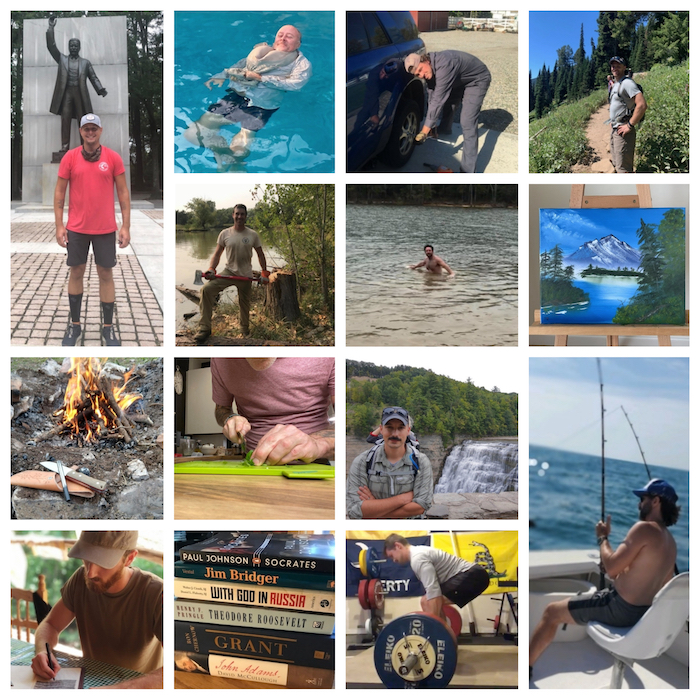 If you're finally ready to move from point A to point B with your goals, TSL will provide the map and guide you on your journey.
Meet-Like Minded Individuals (In-Person!)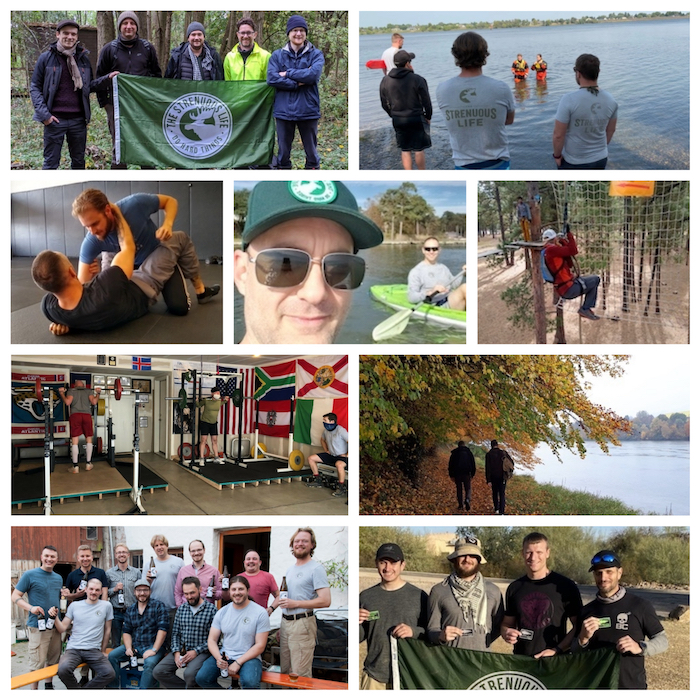 Are you looking for a way to meet up with like-minded men and form more real-world friendships? The Strenuous Life can help you make those connections.
One of the features of TSL are local chapters that members can use to organize real world, in-person meet-ups. The third Saturday of every month is designated as "Strenuous Saturday" and members get together to work on badges, ruck, or do community service. Members can meet up to work on the weekly challenges as well.
The Strenuous Life is meant to be shared — come and join a tribe of men who want more out of life!
Earn the Exclusive Pandemic Patch AND Polar Bear Patch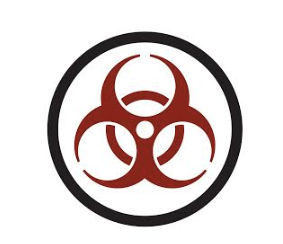 TSL is both an online and offline program, and all of the requirements of the 12-week Challenge, as well as the great majority of the badges that are available to earn, remain achievable during this pandemic (even if your area is under a strict stay-at-home order). However, the uncertainty created by the pandemic creates a little extra challenge, so that the undaunted who join up during this enrollment, and complete the 12-week Challenge, will receive a free, exclusive pandemic patch.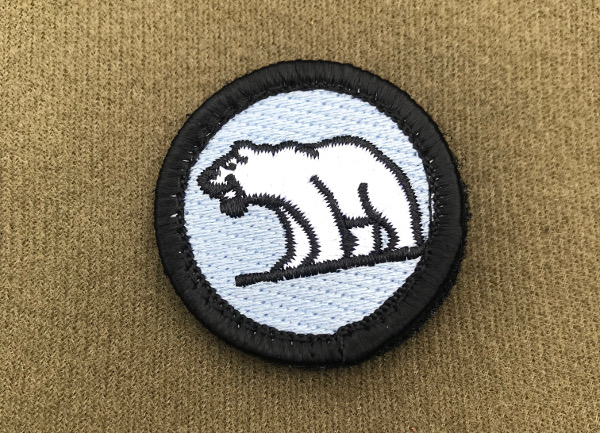 Additionally, if you join up during the Winter enrollment, you also have the chance to earn the exclusive Polar Bear Badge. This is the coldest time of year to enroll in TSL (if you live in the northern hemisphere). Some of the Agons (weekly challenges) are temperature sensitive and involve being outdoors, and thus will be more challenging for those who live in a freezing cold climate. Thus, only the hardiest of souls should sign up for this enrollment! TSL is, of course, all about doing hard things, but we just want to forewarn you.
If you do complete The Strenuous Life Challenge, you'll receive the free Polar Bear Badge that's available exclusively to those who begin the 12-week "boot camp" during the January enrollment.
Enrollment Is Open Until Thursday, December 31, or Until We Register 3 New Classes
How 2021 goes for you will be determined less by the number of the year, and whatever external events are to come, and more by the stance you individually and proactively choose to take over the next 12 months. If you want that stance to be one marked by strength and skill, join us in The Strenuous Life.
Enrollment will only be open until Thursday, December 31, 2020 or until we register 450 new members. Whichever comes first.
For those enrolled, the 12-week Challenge officially begins on January 2, 2021.
The next enrollment of TSL will not occur until the spring of 2021.
I hope to see you on The Strenuous Life.