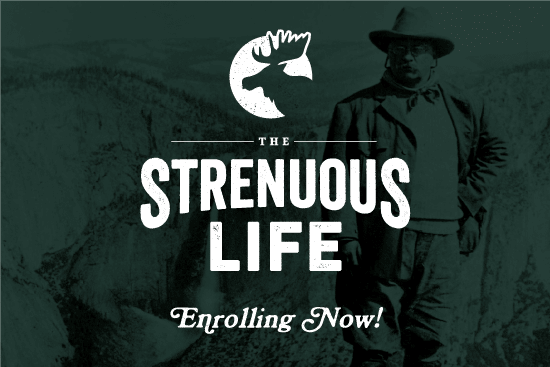 Last year we launched a new program called The Strenuous Life.
It's the culmination of nearly a decade of thought and writing on AoM and two years of dedicated work on the idea itself. The entire purpose of The Strenuous Life is to help men turn their intentions into actions, do hard things, and become stronger in body, mind, and spirit.
In 2017, we had nearly 2,000 people sign up for lifetime memberships and the feedback has been phenomenal. Men who have committed to the program have made big strides in their life. New habits have been formed, new skills have been learned, and new spiritual, mental, and physical strength has been acquired.
If you're looking to make 2018 the year you finally get around to doing all those things you've always said you'd do, then I invite you to join the January 2018 TSL cohort.
What Members Are Saying About The Strenuous Life
"'Signing up for The Strenuous Life is the best decision you've ever made!' That's what my wife said the other day after I did a craft with our twins when she was out of the house (it turned out to be the custom Christmas cards they made for her). I'm a better husband, a better dad, a better employee, a better friend, a better citizen, and overall a better and happier person because of TSL. I am more patient, more loving, more social, more understanding, more learned and knowledgeable and I've done more in the past few months of things that I've wanted to do for years and just never got around to. Oh, and I've lost weight and gained strength, so I'm looking better and feeling healthier as well." –Kevin G., Class 008
---
"The path to self-improvement is a rough one to follow, especially when one hasn't the faintest idea of where to begin. The Strenuous Life offers that path, through encouragement to improve physically and morally every day. Its weekly Agons and its badge system help lead one to discovering new skills and offer a tangible reward for one's efforts. While gaining rewards and accomplishments are grand, I feel the true reward is the brotherhood you'll find among like-minded individuals. I wholeheartedly recommend TSL and would love to see more folks join the ranks!" –Colton Z., Class 006
---
"The Strenuous Life is a thoughtful, comprehensive, and self-motivating program. From day one, it helped me turn my abstract intentions into physical action. The badges are challenging yet attainable and the program provides resources to meet each requirement. The weekly challenges have redirected my spare time into more productive and tangible efforts. The online community is active, supportive, and troll-free. In only 90 days, my family and friends have noticed me becoming a better man. Now that I have chosen to live The Strenuous Life, I can't go back." –Neil T., Class 007
---
"I joined up with The Strenuous Life because I wanted an external motivation to help me seek out new challenges and adventures, to do hard things. TSL has lived up to all my expectations and more. I react quickly now when something needs to be done, weather is never an excuse for not doing what needs to be done, and I am a whole lot more aware of my surroundings, specifically in recognizing when my fellow man or woman can use a helping hand. My wife has commented to me and her friends that TSL has re-energized me. The class forum is great for giving and receiving encouragement and ideas." –Frank M., Class 010
---
"When I first read about TSL, I knew I wanted to sign up. What I didn't realize prior to starting the program, however, was just how beneficial it would prove to be for my physical, mental, and spiritual health. The structure of weekly Agons and daily reminders to stay active tested my self-motivation across disciplines — and I was pleasantly surprised at how much I was able to accomplish. Strenuous? Yes. Worth it? 100% absolutely. TSL provides a road map to life that continually challenges and tests any person regardless of interests or starting ability. The past few months I've gained skills that I simply didn't know were missing in the well-rounded arsenal — and there's still more to come. Friends and family — both near and far — have commented on positive gains that they've noticed in me since I've started; I've got guys waiting for the next round of open enrollment. Go ahead and get some skin in the game and take the plunge into TSL. You'll be a better man for it." –Matthew C., Class 005
---
"Before The Strenuous Life I felt like I was just wandering aimlessly, never really applying myself, never really committing myself, never really stepping outside of my comfort zone to see who was really behind the man I was trying to be. The Strenuous Life was my wake up call, it was my map, it still is my arena. It tests your discipline, your beliefs, your will, your grit and your way of life. I can honestly say this program has changed not only my life but the lives of my family and friends. So much of this program shows you how training your body, mind, and soul affects everything and everyone around you. I can never thank Brett and his team enough for putting this program together." –Joseph A., Class 005
---
"Feel like you're not living the life of adventure, excitement, courage, or purpose you once had?
I know the feeling.
In my younger years, I used to travel around the world doing all sorts of things: Snowboarding in the Alps, surfing in Costa Rica, camping in the Rocky Mountains, hiking around the Grand Canyon. Since then, I've settled into a steady career, and now I'm married with a two-year-old son. My life changed to one of adrenaline-soaked adventure, to one of family responsibility. Though still honourable, I was longing to fill my limited extra time with something that fed my restlessness.
The Strenuous Life answered the call. Whether it's the daily requirements for fitness and good deeds, the weekly challenges that push you way out of your comfort zone, or the over 50 badges that demand study, practice, and discipline, The Strenuous Life will provide the way to a life of action, honor, integrity, strength, and anti-fragility.
Be warned though: The Strenuous Life is not easy and it demands the best of you. You will hurt. You will fail. You will sweat. However, if you choose to follow this path, you'll see yourself transform from a boy without a way, to a man with purpose and direction; a man who does hard things. And others, including your wife and kids, will notice too.
There's no feeling like having family and friends turn to you, because they know you're a man who is dedicated to The Strenuous Life." –Richard H., Class 006
What Will You Do In 2018?
One of the pieces of feedback that I really enjoy hearing from members is how TSL was the thing that finally got them to do the things they've said they'd do for years. Camping trips and adventures that have been on the bucket list finally got done, exercise habits were finally formed, and new skills were finally attained.
It's been amazing and humbling watching people turn their intentions into action thanks to TSL. Here's a tiny sample of some of the stuff people have done on TSL in 2017: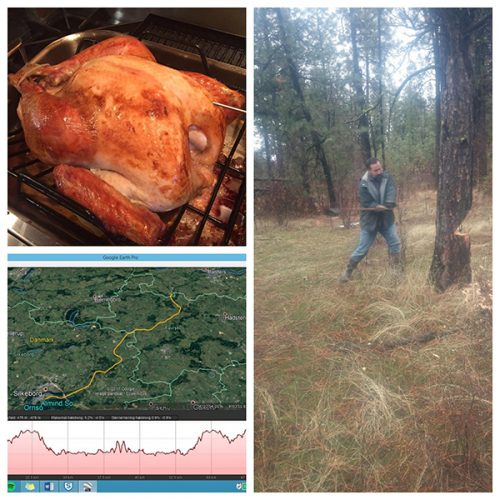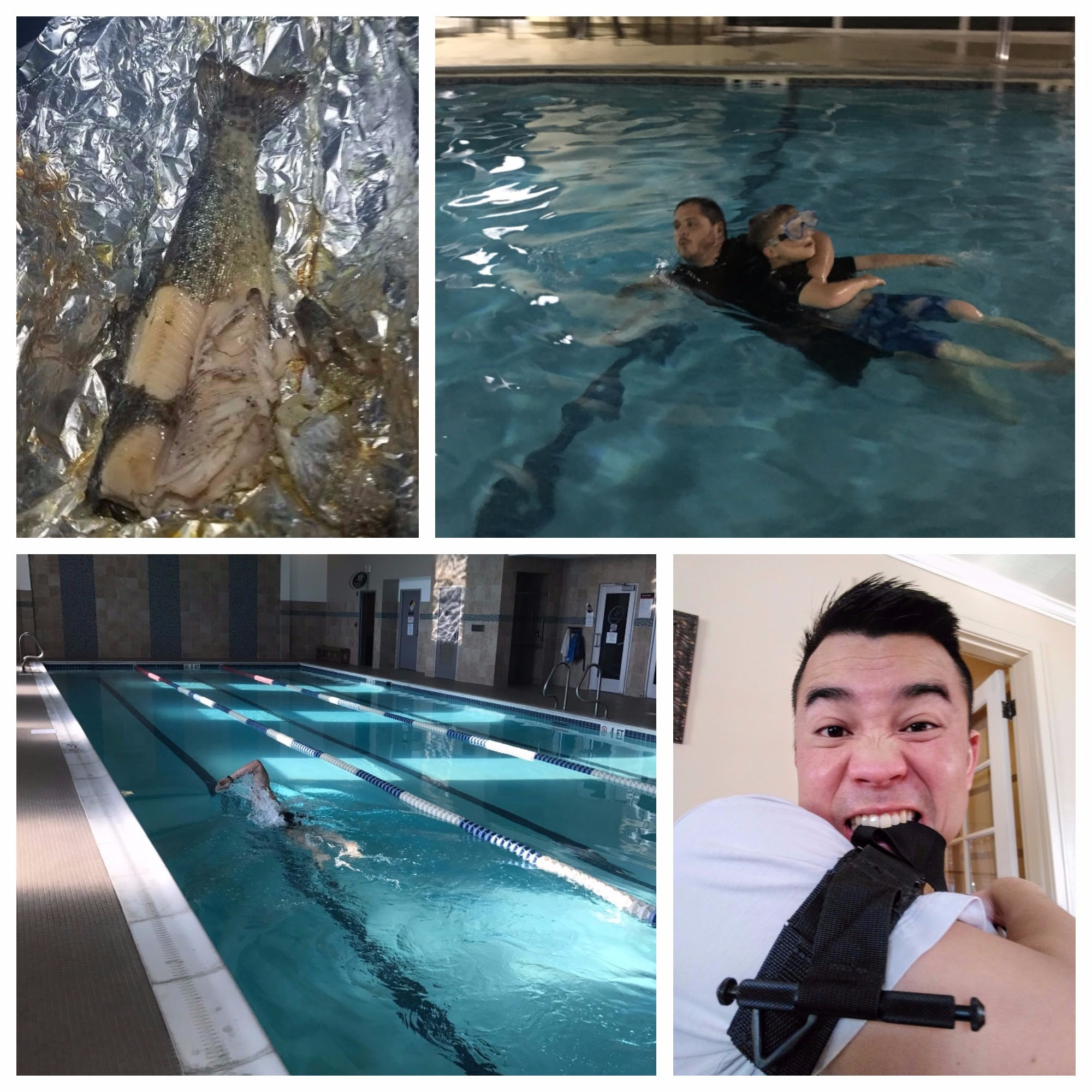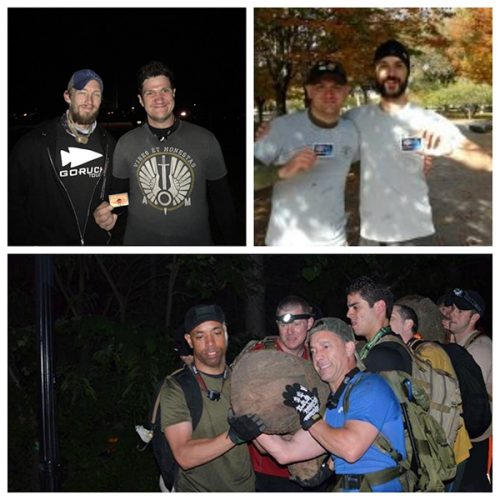 What will you do in 2018? Don't let it be another year where you don't do those things you've been telling yourself you'd do for years. The Strenuous Life can help you put these abstract intentions into action.
Meet Like-Minded Individuals (In Person!)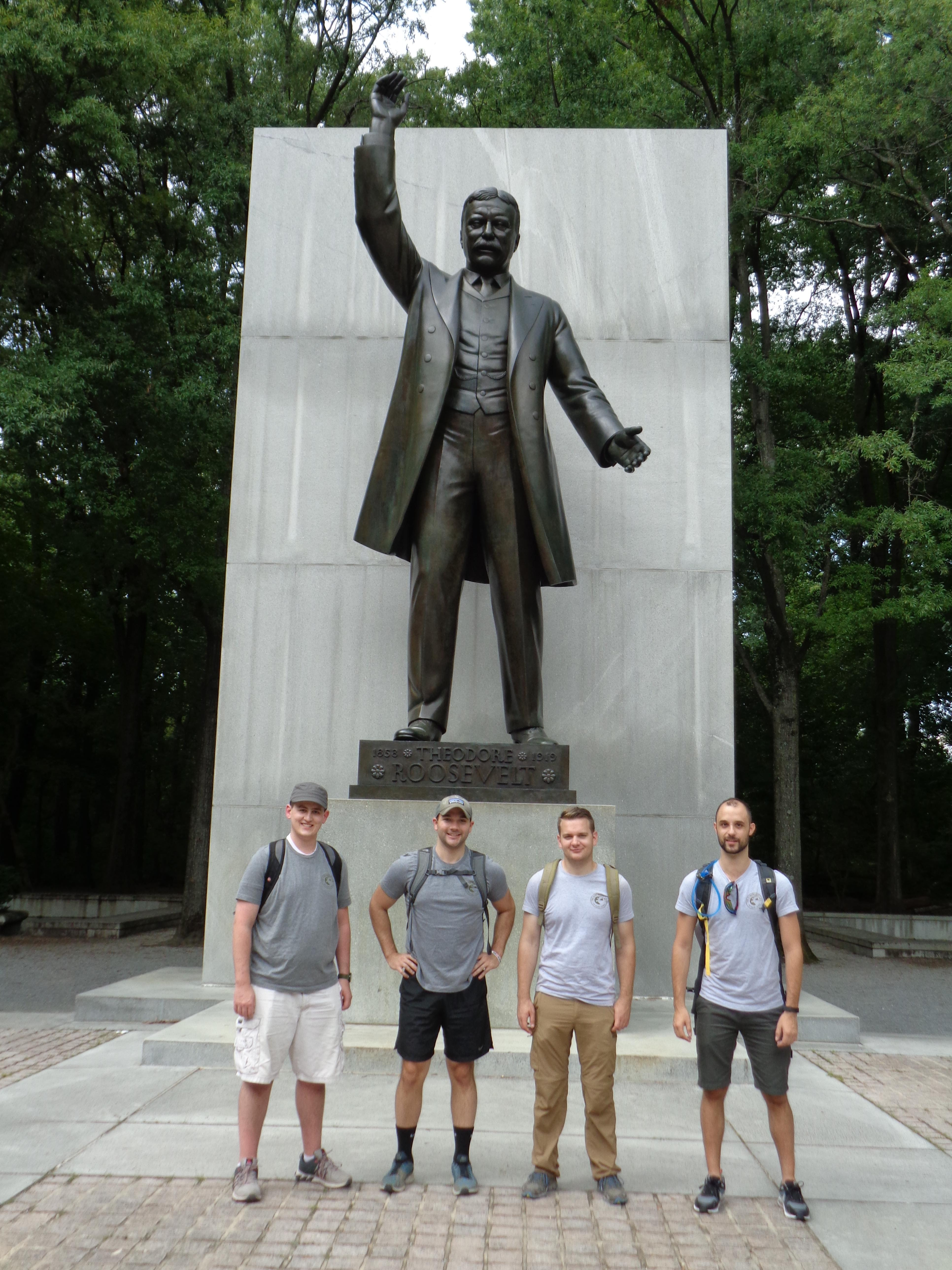 Over the years at AoM, we've written and had podcasts about the importance of face-to-face interaction.
Every time I've read a report about how people, particularly men, are lonelier than ever and how that's leading to all sorts of physical and mental problems, I've wanted to do something to counter it. The Strenuous Life is our contribution to solving this problem. One of the features of The Strenuous Life are geographic groups that members can use to organize in-person meet-ups. Many of these meet-ups have already occurred all over the world and more are being planned. Like-minded men are getting together to do stuff to make themselves better.
If you've been looking for more real-world friendships in your life, TSL is a way to make those connections.
Enrollment will only be open until Thursday, January 4, 2018 or until we register 900 new members. Whichever comes first.
Classes fill fast so you'll want to register as soon as you can. The next enrollment won't be until March.
I hope to see you on The Strenuous Life.
Some Important Notes/Disclaimers to Read:
This is the coldest time of year to enroll in TSL (if you live in the northern hemisphere). Some of the Agons (weekly challenges) are temperature sensitive and involve being outdoors. Thus, only the hardiest of souls should sign up for this enrollment! If you live in a freezing cold climate, some of the Agons will be more challenging for you, and may be difficult, to near impossible, to complete (unless you're keen on walking barefoot in the snow — hey, Grandpa did it!). TSL is, of course, all about doing hard things, but we just want to forewarn you. If you do complete The Strenuous Life Challenge, you'll be eligible to receive a free Polar Bear Badge that's available exclusively to those who complete the 12-week "boot camp" during the January enrollment.
PT shorts are on backorder. The company that makes the PT shorts that are part of the Welcome Kit every new member receives has unfortunately had their shorts on backorder since the end of October. They won't be shipping shorts to us until February. Consequently, some of you won't have shorts in your Welcome Kit. Don't worry, though. We'll send them out to you as soon as we get them back in stock.
An important caveat for international members. While we guarantee that everyone who signs up for The Strenuous Life will be shipped a Welcome Kit, because of the varying reliability of mail systems around the world, we cannot guarantee its delivery. Because of the high value of its contents, and the high cost of international shipping, we are not able to replace Welcome Kits that are lost in transit. International customers assume all risk.