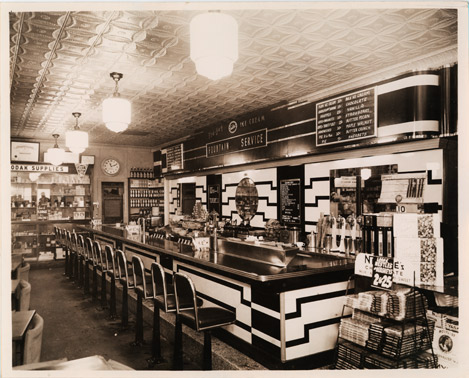 If you read our man Mike's post yesterday on "drinking" when you're a teetotaler, you know he suggested seeing if your local bar carries tasty craft sodas. But what's a good independently made soda to try? Well so far, we've given you the skinny on the best root beers and colas. Today we'll tackle cream sodas.
With a "vanilla" personality, it's easy to see why cream soda often gets overlooked by thirsty drinkers and overshadowed by its brown brethren.
But that's a shame because cream soda is a smooth and delightful drink. It pairs well with spicy food, as it cools off the mouth nicely.
The cream soda's origins go back to the turn of the century, when the creaminess was supplied by a scoop of ice cream on top of flavored soda water. Some places like Italy still make cream soda that way, with real cream, soda water, and vanilla syrup. While the American version lacks real dairy, it somewhat compensates for this with a clean and refreshing taste.
As usual, only sodas that were made with sugar or natural sweeteners as opposed to high fructose corn syrup (soda sacrilege) were considered. Let's see how these cream sodas stacked up against each other!
Virgil's Diet Vanilla Cream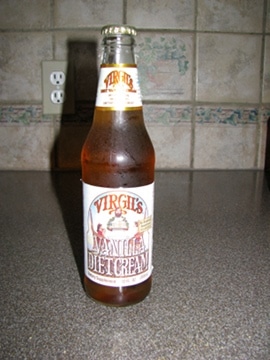 Made in: Los Angeles, CA
OG?* Nope.
Our review:
It's strange that a soda brewery that produces some of the world's best sodas, fails so miserably on the diet front. They certainly get points for good intentions; their diet vanilla cream soda is billed not as a soda but as a "dietary supplement" and is made with stevia instead of artificial sweeteners. But the other ingredients, which include an herbal mix of ginseneg, lycium, fo-ti root, gingko, rhodiola, hibiscus, and shatavari, gave the drink a highly disagreeable flavor. It tasted strongly of stevia and almost like alcohol and burned the tongue. The sweetness was overpowering. Not fit for human consumption.
The AoM Verdict:

1/2 out of 4 bottle caps
Gray's Gourmet Cream Soda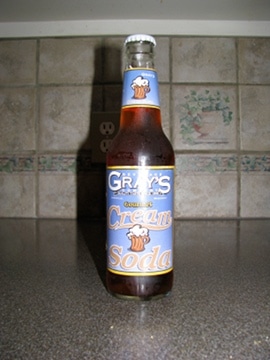 Made in: Janesville, WI
OG? Since 1856
Our review: Gray's was sweet, but lacked any cream flavor, or any flavor at all! There seemed to be almost a hint of maple to the flavor, but otherwise it tasted like sugar water.
The AoM verdict:

1 out of 4 bottle caps
Mad River
Made in: Vermont
OG? Nope
Our review: I currently live close to the actual Mad River that inspired this soda's name, so I was primed to enjoy this cream soda. But the reviews of this soda were as divided as Vermont politics. Some testers found the subtle hints of cream to be light and refreshing. Others, including myself, thought the soda tasted akin to flat, flavorless, chlorinated water.
The AoM verdict:


1.5 out of 4 bottle caps
Moxie Cream Soda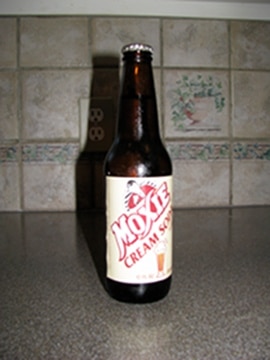 Made in: Redmond, WA
OG? Since 1884
Our review: Moxie is famous for its signature brand of soda which tastes like something akin to carbonated cough syrup. But they also make a cream soda, a fairly decent one at that. Moxie cream soda had a light amber color, a strong vanilla taste, and strange undertones of bubblegum, Bazooka Joe bubble gum to be exact.
The AoM Verdict:



2.5 out of 4 bottle caps
Boylan's Creme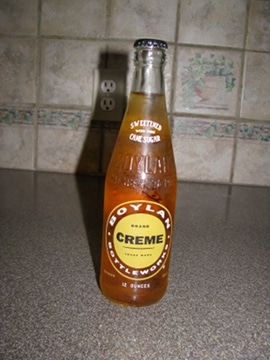 Made in: Moonachie, NJ
OG? Since 1891
Our review:
The fancy spelling of "creme" was more than just semantics; this was a tasty soda. It tasted as cream soda should taste, with a smooth, traditional, real cream taste and just the right amount of fizz. It transported you to sitting at a soda fountain in 1949.
The AoM verdict:



3 out of 4 bottle caps
Virgil's Cream Soda
Made in: Los Angeles, CA
OG? Nope
Our review: It's becoming almost a foregone conclusion; once again, Virgils' easily rose to the top of the pack. With no artificial ingredients or preservatives, Virgil's natural cream flavor really shined. It had the taste of real cream and vanilla (it should; it's made with real vanilla beans) and it was smooth with just the right amount of fizz. Delicious.
The AoM verdict:




(4 out of 4 bottle caps)
*OG: Original Gangster. Or in other words, is this a company that started way back when?