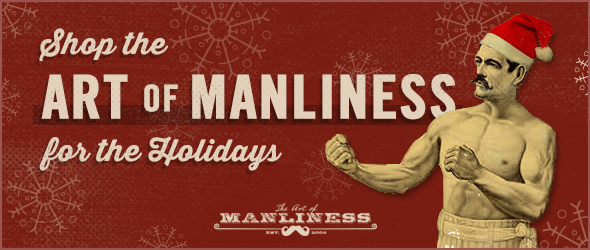 The AoM Shop is stocked with tons of items that are true, one-of-a-kind exclusives you can't find anywhere else. The selection of things available in our shop consist of reminders and tools for becoming a better man — gifts that are both enjoyable and useful, and will last for years to come. Also, it helps support the content we produce here at AoM.
Our Art of Manliness Shop Gift Guide for 2018 includes some new products (virtue banner, stationery kit), as well as some classic items that have been popular since their inception (mug, Ben Franklin journal). Be sure to peruse the shop at length, as this is not an exhaustive list of the many classic, quality, unique items available!
Under-the-Tree Gifts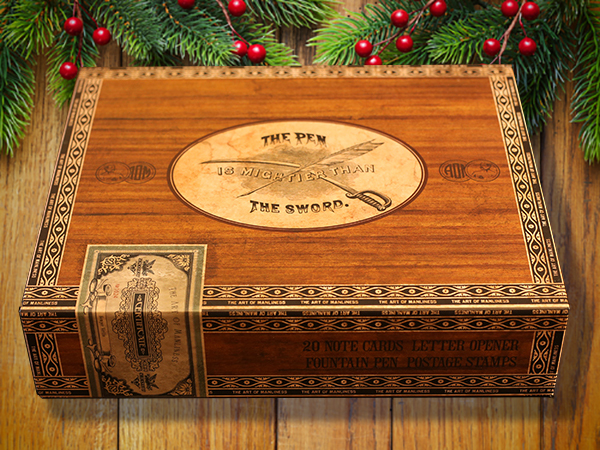 We're big, longtime proponents of handwritten notes here at the Art of Manliness. The physical heft of a letter gives the communication a warmth and significance that email and text just can't hold a candle to. It's tangible, it's personal, it's thoughtful, and it's unique. For all these reasons and more, handwritten notes are more powerful than ever.
To help kickstart your letter writing and ensure you always have its requisite tools at hand, we've put together the truly one-of-a-kind, second-to-none The Pen Is Mightier Than the Sword Stationery Kit.
This exclusive kit not only has everything you need to start sending out handwritten correspondence, its accouterments make the process of letter writing an experience that will truly be enjoyed, including:
Letter-pressed stationery (with envelopes)
Pilot Metropolitan fountain pen
10 stamps
Letter opener (in the shape of a Civil War-era saber)
A handsome, deluxe, cigar-style box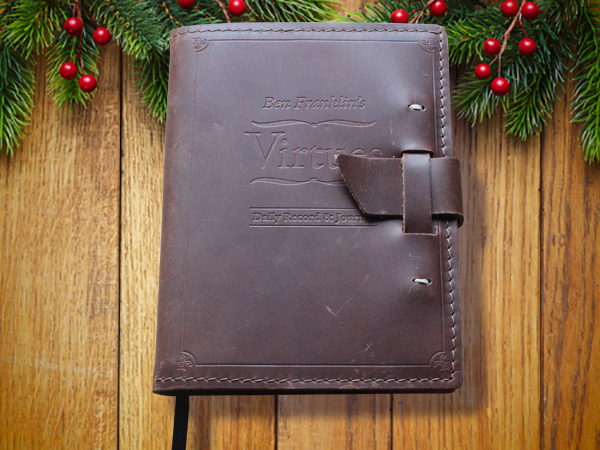 The Ben Franklin's Virtues Daily Record and Journal combines Franklin's daily schedule with the self-improvement chart he created for himself as a young man. This exclusive journal provides a man with an incredible tool to improve his life and develop upstanding character, while also getting him more focused and organized with his day-to-day tasks.
The journal is divided into 13 weeks — one for each of Franklin's virtues — with each week containing an agenda and journal section for each day.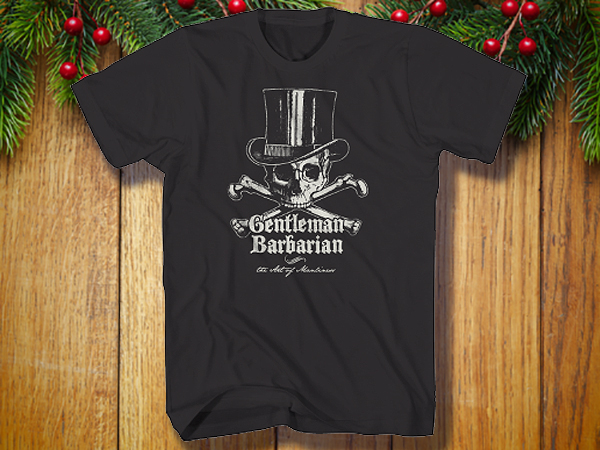 "Over-sentimentality, over-softness, in fact washiness and mushiness are the great dangers of this age and of this people. Unless we keep the barbarian virtues, gaining the civilized ones will be of little avail." –Theodore Roosevelt
Our Gentleman Barbarian tee will inspire its recipient to ever seek to become the complete man: one who has circumscribed both the soft and hard virtues into a unified whole. On the front, you'll find a symbol of refined but potent strength; on the back, you'll find TR's words of wisdom, a reminder that unless we keep our primal virtues, the civilized ones cannot exist.
Be sure to browse all of our t-shirts; there are 9 designs to choose from.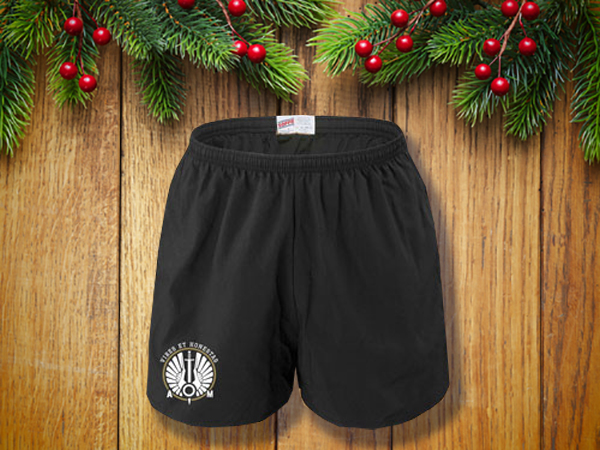 The Strength and Honor PT short has AoM's signature "Virtus et Honestas" sword and wings emblazoned on the right leg to inspire its recipient to reach higher and push himself harder. They're just the right length: shorter than basketball gym shorts, but not as short as ranger panties. They don't get in the way of deadlifts and power cleans and they just look more grown-up than the typical baggy knee-grazers. Made with lightweight, breathable, moisture-wicking material and flexible fabric that moves with your body.
These are the perfect shorts for any man's strength-building, honor-inspiring workouts.
Stocking Stuffers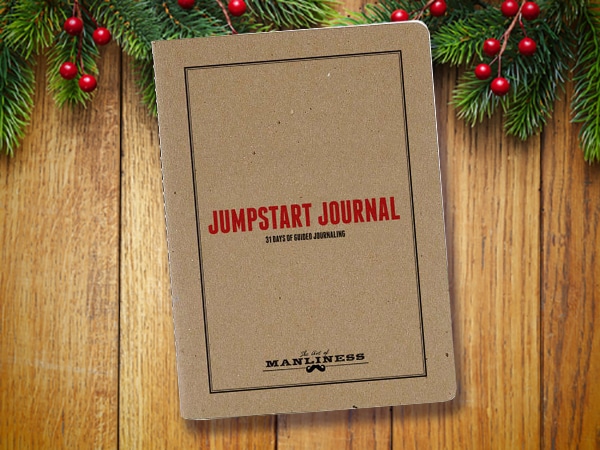 When presented with a totally blank slate — that open journal, with pen in hand, and nothing but white pages — we freeze up. We don't know what to write about.
Our exclusive Jumpstart Journal removes this barrier by taking care of the what entirely. Inside its pages is a clear roadmap to journaling: 31 prompts — 31 questions that offer guidance as to what to write about that day. This is the perfect gift for the man who's long wanted to get into the journaling habit, but hasn't known where to start.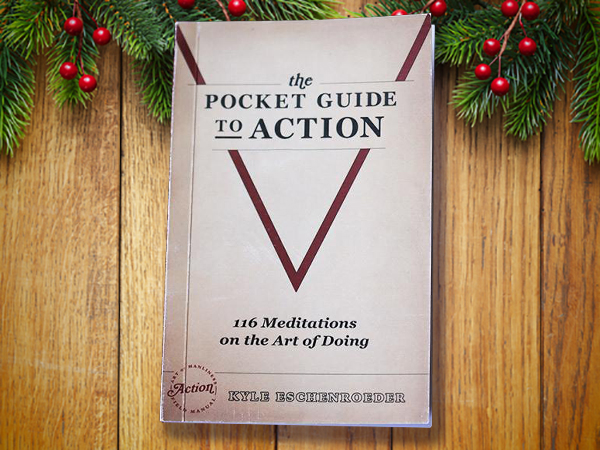 For the man who's ready to have a better year next year than the one he had this year, and is itching to move on his dreams, get him the The Pocket Guide to Action. It's packed with wisdom on how to turn one's abstract intentions into concrete actions, and finally pull the trigger on long-contemplated thoughts and plans.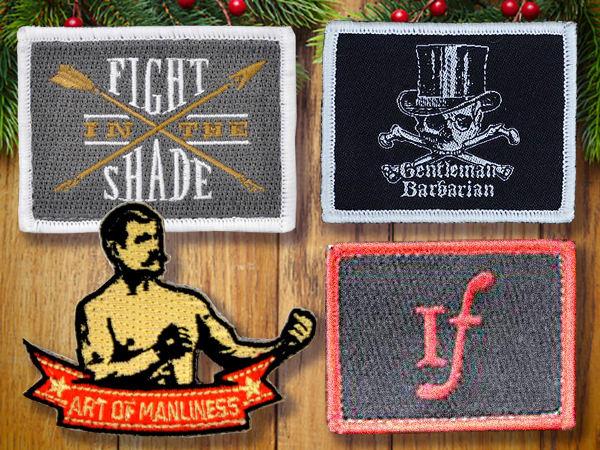 Our 2″ x 3″ velcro-backed morale patches can be affixed to backpacks and duffels to add some manly character and inspiration. Buy them one at a time, or save money by buying the bundle.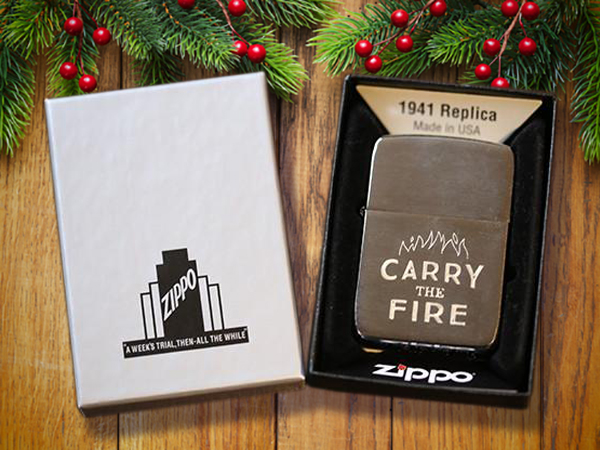 Give our "Carry the Fire" Zippo lighter to the man in your life who strives to choose idealism over cynicism, virtue over vice, decency over dereliction, and hope over hopelessness — who carries the fire of goodness and honor and seeks to pass it on to the next generation.
This exclusive lighter is an American-made Zippo 1941 Replica in the vintage style carried by WWII GIs. The lighter sports a silver, brushed chrome exterior onto the front of which "Carry the Fire" has been machine-etched right here in the USA.