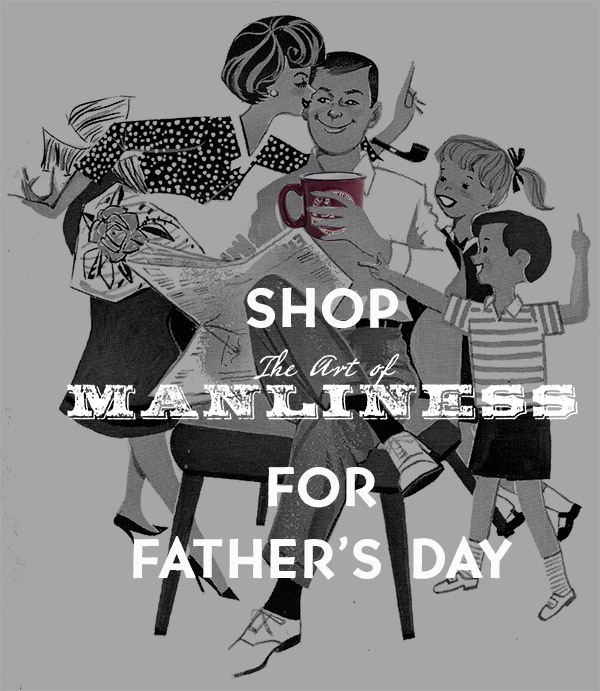 This Father's Day, go beyond the standard necktie or socks or "World's Greatest Dad" mug. Dad deserves better, doesn't he? Our AoM shop is chock-full of unique, exclusive gifts that are perfect for dads everywhere.
The last day to order and have your gift arrive by Father's Day is June 12th, so don't delay! Below is just a sampling of what's available, so be sure to head over to our store to see the full selection.
You can also take advantage of our special Father's Day discount; enter code "FATHERSDAY2018" to take 15% off your order!
When life tests a man's mettle, he needs the wisdom to know the right thing to do, the courage to start it, the skill to complete it, and the style to look sharp along the way. The Illustrated Art of Manliness is Dad's go-to guide for all of the above. It distills more than 100 practical skills every modern man should know into an entertaining, easy-to-follow visual format. Dad can keep it on the coffee table, at his bedside, or even in the bathroom, and learn something new every day. Available signed in the AoM store, or unsigned on Amazon.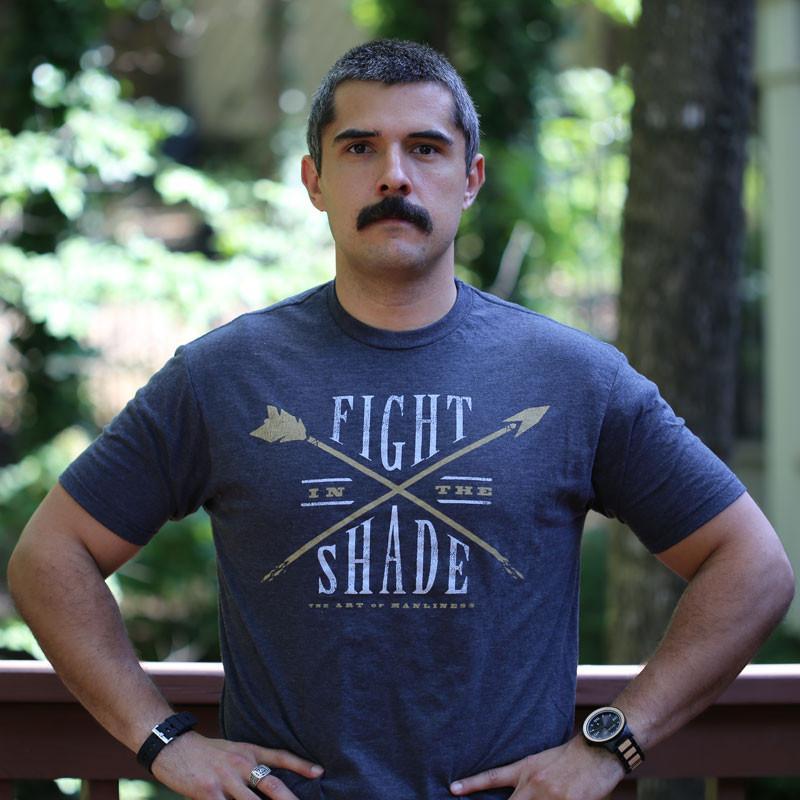 One of our most popular tees, with a design inspired by the immortal words of Sparta's King Leonidas. When complained to about the arrows of Persian warriors blocking the sun, he responded with his typical Laconic wit: "Won't it be nice, then, if we shall have shade in which to fight them?"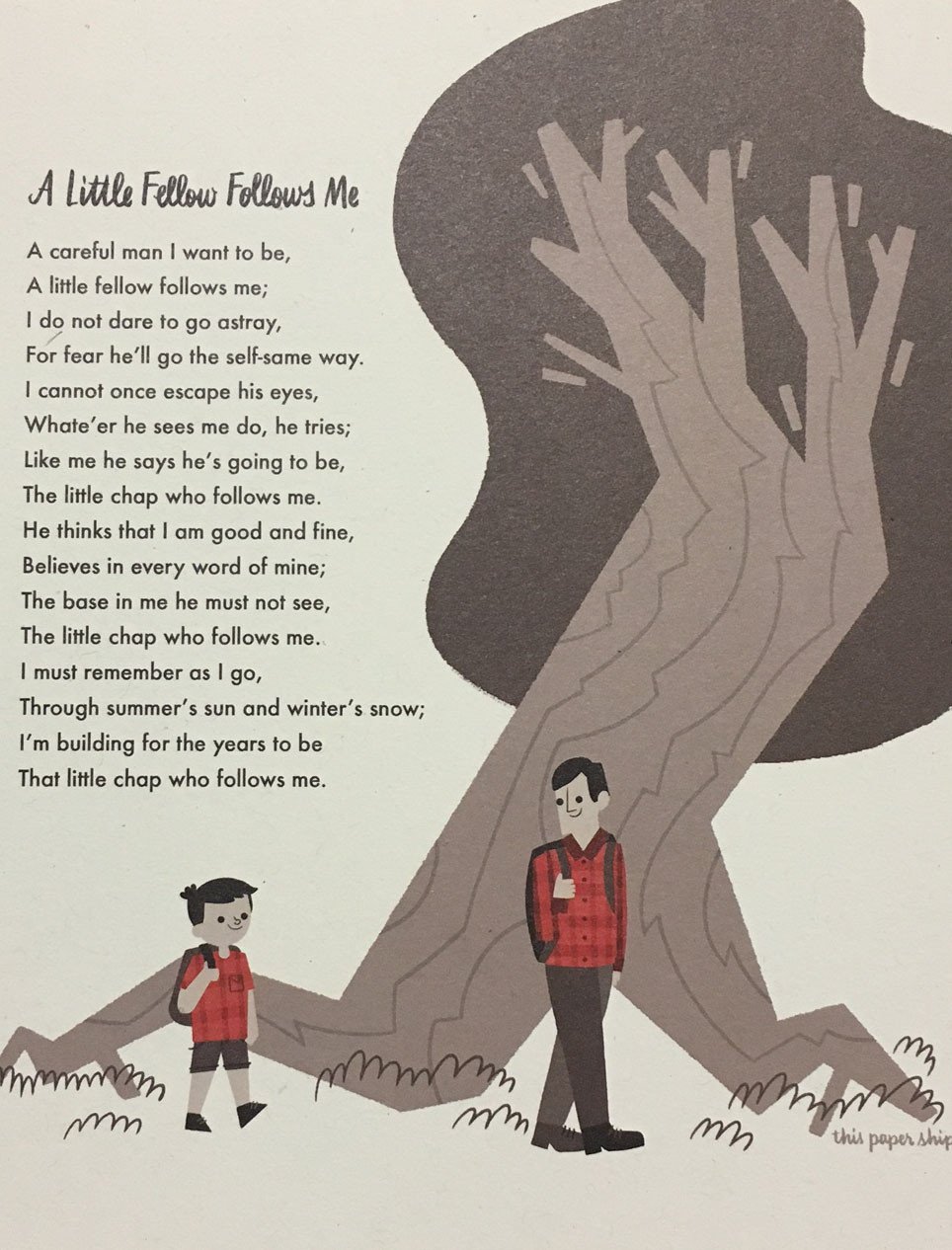 This classic poem is a simple, gentle reminder to always be your best self because you've got a little person who thinks the world of you. Legendary basketball coach John Wooden received a copy of it in 1936 upon the birth of his son, and memorized it by heart. "Its words," he said, "greatly impacted me over the years." He even kept copies of the poem in a desk drawer, and gave them to all the fathers in his life.
We commissioned the folks at This Paper Ship to create this mid-century inspired illustration that perfectly encapsulates the spirit of "A Little Fellow Follows Me." Dad can hang it up in his office to remind him to be the best Dad he can be and pass on the legacy of manliness to his sons.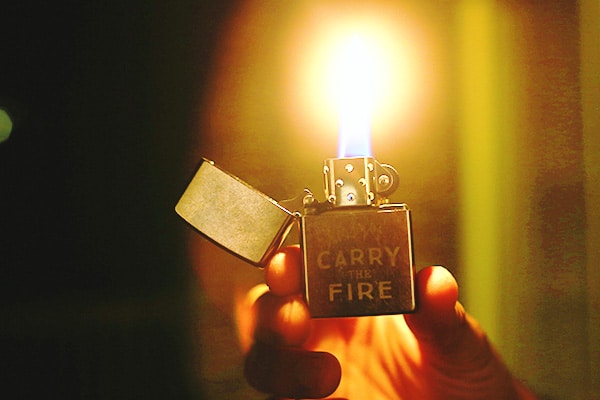 Give our "Carry the Fire" Zippo lighter to the Dad in your life who strives to choose idealism over cynicism, virtue over vice, decency over dereliction, and hope over hopelessness — who carries the fire of goodness and honor and seeks to pass it on to the next generation.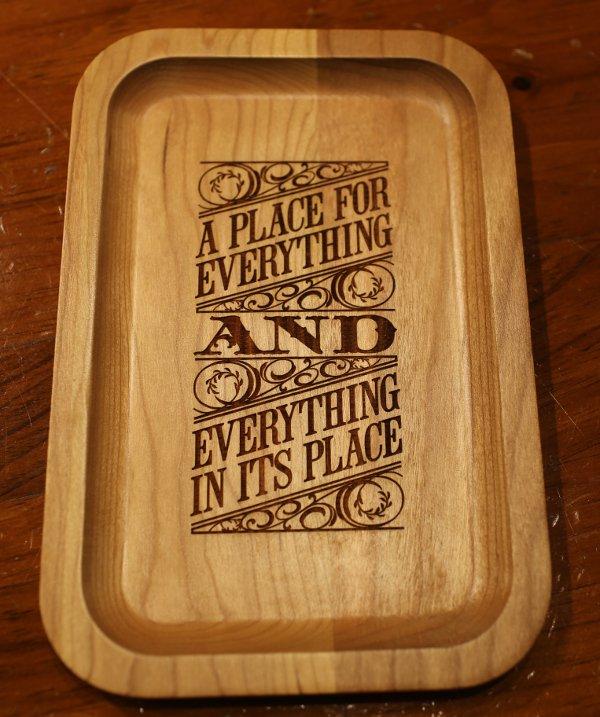 Keep Dad organized whether at work or at home by motivating him with the classic maxim: "A place for everything, and everything in its place." Our classy wooden catch-all has this saying etched right into it. An AoM exclusive, it will ensure that Dad never loses his keys, wallet, or other EDC items.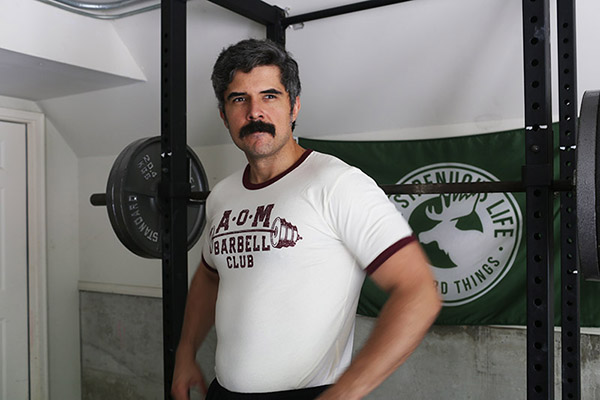 So many AoM readers have picked up barbell training over the years thanks to content we've published about strength training, we've formed an unofficial AoM Barbell Club. And every club needs a tee.
Enter the AoM Barbell Club T-shirt. The ringer style of our shirt harkens to the age of 1970s powerlifting. Guaranteed to increase Dad's PRs by 25%, testosterone by 37%, and chest hair by 300%. Best matched with shorty shorts, side burns, and tube socks.
Dad will enjoy all his favorite cold beverages even more when he drinks them from an Art of Manliness pint glass! The AoM shaker pint glass holds 16 fluid ounces of beer (or other tasty beverage) and has a deep-etched AoM logo that will not wash off with time. An excellent (and manly) addition to Dad's home bar or kitchen cabinet.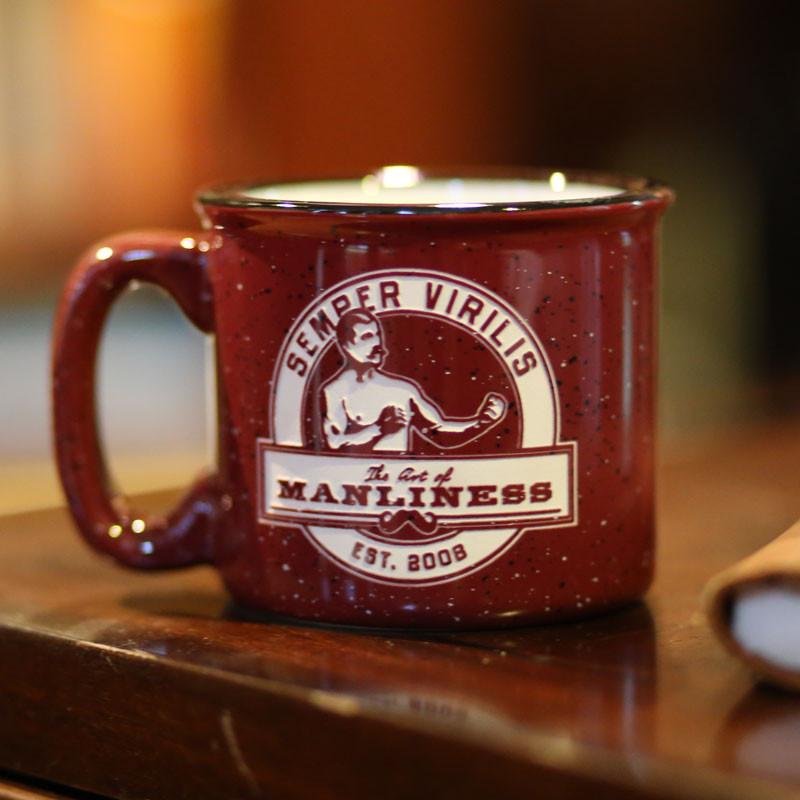 These ceramic mugs are thick-walled to keep your beverages hotter for longer and deep-etched so that the design never fades or wears off. They weigh in at a hefty 1.3lbs and hold a healthy 15oz. The vintage shape and speckled finish is reminiscent of old camping mugs that grizzled cowboys would use on the trail. And the large, three-finger handle makes for comfortable holding even for Dad's mighty hands.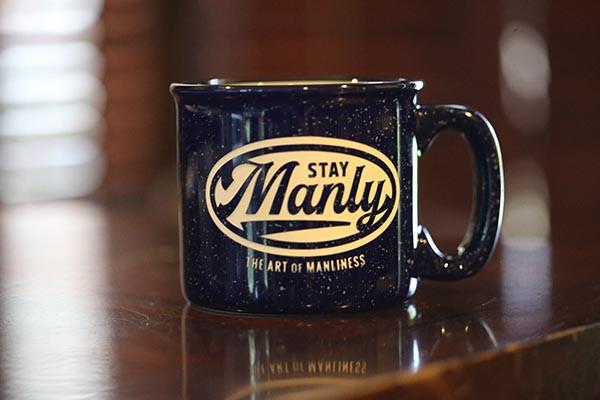 Our original mug is emblazoned by 19th century bare-knuckled pugilist John L. Sullivan with the phrase "Semper Virilis" — Always Manly — above his head. Our second mug features Brett's now legendary podcast sign-off, "Stay Manly."
The Strength and Honor PT short has AoM's signature "Virtus et Honestas" sword and wings emblazoned on the right leg to inspire Dad to reach higher and push himself harder. They're just the right length: shorter than basketball gym shorts, but not as short as ranger panties. They don't get in the way of Dad's deadlifts and power cleans and they just look more grown-up than the typical baggy knee-grazers. Made with lightweight, breathable, moisture-wicking material and flexible fabric that moves with your body. Plus, they come with built-in underwear, and even make great swimming trunks!
These are the perfect shorts for Dad's strength-building, honor-inspiring workouts.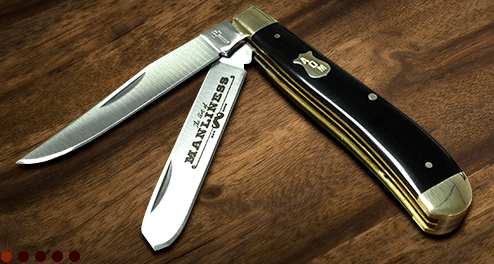 Every Dad needs a good pocket knife. Our AoM variety offers high quality materials, precision in German engineering, and the sharp look and fine details of the modern Böker knife. Features fine polished brass bolsters and synthetic handle scales with inlay. The blades are made of high performance 440C stainless steel and laser etched with the AoM monogram on the outside and the Art of Manliness logo on the inside.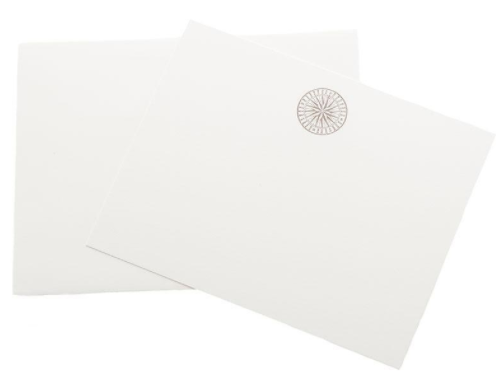 Give Dad's handwritten correspondence some class. Most stationery is a bit feminine in nature, which is why we designed our own Art of Manliness stationery. Made from high quality letter-pressed stock, this True North design will inspire not only Dad to stay the course in his life (and writing), but its recipient as well. Other designs, from a gentleman to a bull moose, are also available in the AoM shop.